THERE is an old adage that says that if you wish others to help you, you must help yourself first. To no one does it apply as acutely as to India. Having ignored its defence preparedness for over a quarter of a century, during which it has witnessed an unflustered growth of moral and liberal decadence and simultaneous increase in separatism and secessionist ideologies, New Delhi has woken up to the reality that nothing is a better guarantee to secure and preserve a lawful society and nation than military power.
India's military, for the first time since the 1950s, finds itself holding obsolete weapons systems. An ordinary soldier has no proper helmet or bulletproof vest, much less effective assault weapons for a different kind of operations, and its air force is aged. Something is urgently required to be done. Since there is not enough money in the kitty after subsidising capitalists and distributing funds in the name of job creation without building substantive assets, the Narendra Modi administration has hit upon the idea of involving foreign partners in the country's defence production programmes. After raising the bar on foreign direct investment (FDI) to 49 per cent and even more in select cases, the Ministry of Defence (MoD) officials are now busy working out plans to boost production and productivity in the country's defence public sector enterprises (PSEs) and the Ordnance Factory Board (OFB). Reforms in defence PSEs and the OFB are also necessitated by the fact that the country is aiming to get a slice of the huge arms export market.
Since India is seen as working hard at pulling itself out of the intellectual and ideological socialist quagmire of the past, global companies are beginning to make attractive offers. For instance, Swedish defence major Saab AB is keen to manufacture its Gripen aircraft in India. To meet the requirements to set up operations for the next-generation fighter, the company is looking at 100 per cent technology transfer to India and investment help from Indian partners, said Jan Widerstrom, Chairman, Saab India, in an interview.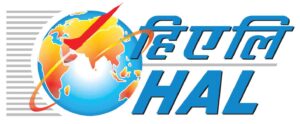 At the 'Make in India' event in Mumbai, Widerstrom spoke about how Saab is open to sharing critical technology with Indian partners, the need for financial help, and how the company is eager to create hi-tech jobs in manufacturing the Gripen with several Indian joint venture partners. "Yes, we are offering complete aerospace capablility, not just manufacturing capability. We are willing to do a copy-and-paste Sweden factory here in India for the Gripen. We are looking at setting up a complete ecosystem here, which will provide 100 per cent benefit to India for the next 100 years."
US aerospace giant Lockheed Martin is also keen to set up shop in India. It has offered to build its flagship F-16 fighter jet in India, as India scrambles to modernise its aging defence fleet while trying to establish the country as a manufacturing base.
Lockheed Chairman, President and Chief Executive Officer Marillyn Hewson made the offer to Indian Prime Minister Narendra Modi in September, as Phil Shaw, CEO of Lockheed's Indian unit, said in a recent interview at the Singapore Airshow. The US and Indian governments are negotiating the deal, he said.
A positive international attitude has lifted the veil of despondency and boosted the confidence of the country's defence managers. They are now also targetting a 20-fold increase in arms exports from the current $150 million to $3 billion in a decade.If the plan succeeds, it would turn one of the world's largest importers into a major seller of defence equipment. Defence Production Secretary Ashok Kumar Gupta said some time ago that the steps taken by the Prime Minister to spur defence manufacturing, if properly implemented, could open up the possibility of hitting the target by 2025. The challenge is to boost private sector investment and technological expertise, he said. "Arms exports will not only take us toward the goal of self-reliance in defence production, but will also create tremendous employment opportunities," he added.
Currently, India has a nominal share in the $64 billion worldwide arms trade. Its exports range from supplying parts for Russia's Sukhoi fighter jets to a naval vessel recently commissioned in Mauritius. The sectors where India has export potential include naval ships, helicopters and components for aircraft, according to consultant PriceWaterhouseCoopers LLP (PwC).
Since there is not enough money in the kitty after subsidising capitalists and distributing funds in the name of job creation without building substantive assets, the Modi administration has hit upon the idea of involving foreign partners in the country's defence production programmes
"India's exports target seems ambitious," said Deba R Mohanty, a defence analyst and chairman of Indicia Research and Advisory in New Delhi. "If it's able to meet such targets, then it will in all likelihood be a competitor to many countries, including China."
According to Bloomberg, China's defence exports reached $1.5 billion in 2014, the eighth largest in the world in a ranking dominated by the $23.7 billion sold by the US, according to IHS Inc. research. India imported $5.6 billion, the most after Saudi Arabia.
BUT India has a long way to go. And the immediate task is to ensure efficiency, production and productivity at its defence public sector enterprises and in the units under the control of the OFB. To do this, the government has decided to open up all the defence PSEs for divestment. The process may begin with HAL where preparation for the same began way back in 2012 when RK Tyagi was appointed its CMD. At the time of his retirement in January last year, Tyagi had changed the image of HAL from being a company that 'imports, assembles and supplies", as remarked in an official task force report. When he took over, six patents were filed; when he quit, the company owned about 1,100 patents for technological innovations. And this is the surest way to succeed in the technology-intensive aerospace business.
BESIDES HAL, the government also plans to divest at least 20 per cent of its shares in the other defence PSEs. It may sell its stake in Hyderabad-based Bharat Dynamics for the first time. The company makes missiles, including the nuclear-capable Agni series. The Defence Production Secretary recently said the government would divest as much as 75 per cent of its shareholding in Bharat Electronics. The other public sector defence enterprises included in the list of divestment are BEML, Mazagon Dock, Goa Shipyard, Garden Reach Shipbuilders and Engineers Ltd., Mishra Dhatu Nigam Ltd and Hindustan Shipyard. The government controls about 54 per cent of BEML, while the other companies are 100 per cent government-owned.
These proposed divestments are part of the government's plan to carry out $150 billion modernisation of the equipment and weapons system of the Indian Armed Forces. The stake sale will provide capital and openness for growth and enable defence PSEs to compete with the private sector, which has been allowed gradual entry into defence production over the past few years.