SUNANDA, the wife of a peon in an advertising agency, secretly invested Rs 1,000 every month in a 'chit fund' which promised to pay her double the amount after one year with interest. She deposited the money for 10 months in lieu of a plain paper receipt, before the bubble burst. She found a double lock on the door of the chit fund office. She was one of the many investors whose dreams were shattered by unscrupulous and dubious operators in the financial market.
Two chit fund companies—Sunmarg Welfare Society and Amazon Capital— were rapped by the Reserve Bank of India (RBI) for misusing its name while soliciting deposits from the public. Kolkata-based MPS Greenery Developers Ltd collected Rs. 1,520 crore from investors without any valid registration. MPS not only flouted the guidelines laid down in 2009 but also ignored the specific prohibition by the Securities and Exchange Board of India (SEBI) not to raise money in any new or existing schemes.
Tarun Trikha, the promoter of TVI Express (Travel Ventures International) was arrested at Delhi's IGI Airport while trying to flee to Nepal after allegedly robbing more than one lakh people in India and some 70 lakh people across the globe, promising them attractive holiday packages and incentives like luxury cars and jets. None of those who joined his online venture ever got their money back.
In 2010, when Mercedes launched its SUV in India, the first person to buy it was Anukul Maiti, chairman and managing director of iCore group. His prized possessions included a Mercedes GL 350 CDI, a BMW 7 series sedan, a Toyota Land Cruiser Prado, a Tata Safari, a Maruti Swift and a Tata Indigo. Starting off as a manufacturer of FMCG products like paints, toothpastes and toothbrushes, he branched off into financial markets. His group companies included iCore E Services, iCore Gems & Jewellery, Durgapur Cement, Riju Cement, iCore Planet, iCore Iron and Steel, iCore Paints, iCore Housing Finance Corporation, iCore Apparel, Mega Mould India and iCore Super Cement. The flamboyant Maiti also leveraged his friendships with film and sports personalities like Jaya Prada, Mahima Chaudhry, Karisma Kapoor, Bhaichung Bhutia and Harbhajan Singh for endorsment of his brands. A former vice-president of Mohun Bagan, Maiti is being investigated by the Serious Fraud Investigation Office (SFIO) for allegedly duping investors with money-pooling schemes. Maiti has reportedly gone underground.
Chand Mohammed, a Trinamool Congress MLA, and his personal assistant were accused of threatening depositors who wanted their money back after their chit fund company, Peace Valley Agro-projects and Industries Limited, failed. But the local police refused to register complaints against the MLA and others associated with the fraudulent company.
Unscrupulous and fraudulent companies are known to cheat investors and raise money through various floating ponzi schemes prohibited under the Prize Chits and Money Circulation Schemes (Banning) Act, 1978. The investment plans include daily deposit, monthly instalments and lump-sum investment. After raising the money through public offers like illegally collecting deposits in violation of the Companies Act, floating sham collective investment schemes (CIS) in violation of the SEBI Act; and collecting money from the public by posing as Non-Banking Financial Companies (NBFCs) in violation of the RBI Act, many of these companies "vanish".
Most of these unregistered NBFCs and Section 25 companies claim to be registered with the RBI and offer high returns ranging from 25 per cent to 30 per cent on deposits—well above the RBI's upper limit. The smooth operators managing these companies manage to camouflage their activities by operating in the twilight zone between equities and listed debt to escape financial sector regulatory controls. Many of the companies operating chit fund businesses are not chit fund companies in the eyes of the law and are simply misusing public money. Most of them, like Saradha, were formed under the Companies Act, 1956, and registered with the Ministry of Corporate Affairs. They are thus violating the provisions of the Companies Act.
Kirit Somaiya, a BJP MP, informed the Lok Sabha during Zero Hour that unregulated chit fund companies in Maharashtra have allegedly duped around 10 lakh small investors of Rs. 10,000 crore. A number of such small investors spread across Maharashtra committed suicide after being taken in by these fly-by-night chit fund companies. Many chit fund companies operating in West Bengal, Odisha, Bihar and Assam are not even registered as chit funds—their activities are more in the nature of multi-level marketing, collective investments or other money-circulation schemes which are broadly known as 'ponzi' schemes.
CAT AND MOUSE GAMES SEBI PLAYED
IT is no joke how the cash-rich and well-connected chit fund operators make a mockery of the law and manage to browbeat regulators. With a staff strength of just 16, the SEBI's regional office in Kolkata hardly has the strength to stand up against big money and political connections. Also, there is lack of clarity about roles of different agencies like MCA, SEBI, RBI, State governments and registered co-operative societies. The result is that individuals and companies take advantage of the loopholes in legal provisions to raise money from gullible investors.
Some of the exemptions provided under Section 11 (AA) of the SEBI Act, 1992, leave scope for people to take a stand that their scheme is not a collective investment scheme (CIS) and that they have got relevant licences/approvals from the competent authorities. Despite a clear definition that no entity is allowed to run a CIS scheme without obtaining the Certificate of Registration from SEBI, out of 552 prosecutions launched, SEBI managed to get judgments in only 156—28 per cent—cases till March 31, 2011. These include 85 convictions, 36 cases where the accused was declared proclaimed offender, 21 cases in which accused was discharged, seven compounded (fully), five compounded (partly) and two withdrawn by SEBI. The remaining 396—almost 72 per cent—cases are pending in various courts. The solution lies in either bringing everything under one principal regulator or completely removing or pruning the exemptions under Section 11 (AA). Till that happens, it is going to be an unequal battle all the way—a battle being fought with hands tied behind the back.
Round #1, SEBI vs Saradha Group: An interesting cat and mouse game went on between SEBI and the Saradha Group. Since the day it started, Saradha Group's two-pronged strategy was to stay ahead of the regulators and focus on keeping the local commission agents happy by offering them attractive gifts and 25–40 per cent commission on deposits. In hindsight, the Group's biggest mistake was to try and bypass the legal requirements under the Indian Companies Act, 1956, which categorically states that a company cannot raise capital from more than 50 people without the permission of SEBI. This formed the backdrop for the Group's first encounter with SEBI in 2009. The Group tried to checkmate SEBI by opening 200 new companies to create a complex multi-layered corporate structure. SEBI was not impressed and pursued the investigations in 2010. The Saradha Group then decided to change its modus operandi and branch off into CIS—tour packages, forward travel, hotel bookings, timeshare, real estate and infrastructure finance—in West Bengal, Jharkhand, Assam and Chhattisgarh. The investors were told that they would get high returns after a fixed period and the funds collected were fraudulently diverted into chit funds to keep them away from SEBI scrutiny. When SEBI tried to warn the West Bengal Government about the Group's activities in 2011, the Group changed course once again by buying and selling shares in listed companies and siphoning off the proceeds to unidentified accounts. In 2012, SEBI finally declared that the Group's activities were CIS, not chit fund, and asked it to stop all investment schemes. But the Group continued its operations till it collapsed in April 2013.
Round #2, SEBI vs Pearls Group: In what is touted as the biggest ever crackdown in India, SEBI questioned the legality of Pearls Agrotech Corporation Ltd (PACL) running a CIS scheme in the garb of a real estate company and ordered immediate closure of the unauthorised CIS. "Investment Schemes of PACL Limited are wound up and all the monies mobilised through such schemes are refunded to its investors with returns which are due to them," SEBI's 92-page order said. SEBI also requested the Ministry of Corporate Affairs to initiate the process of winding up PACL Limited, which, among others, was constructing a mega 250-acre residential township in Bathinda, the parliamentary constituency of Sukhbir Singh Badal's wife and Union Food Processing Minister Harsimrat Kaur. Nirmal Singh Bhangoo, the Group head, allegedly cheated over 5.85 crore investors of Rs. 45,000 crore after getting them to invest in a scheme, under which they were promised agricultural land that did not exist. The SEBI Chairman, vide his order dated February 20, 2002, held that Pearls Golden Forest Ltd (PGFL), another Pearl Group company, was conducting CIS activities in violation of CIS regulations. PGFL challenged the order before the Punjab and Haryana High Court which upheld SEBI's order and stated that PGFL was liable to repay investors. The matter is pending before the Supreme Court. In a parallel order, the Rajasthan High Court on November 28, 2003, held that PACL's schemes did not fall within the definition of CIS. SEBI challenged this order. It is also pending before the Supreme Court.
Round #3, SEBI vs Rose Valley Group: A team of SEBI officials on an inspection visit to the Rose Valley Group's office was not allowed to even enter the premises. Similarly, a team of KPMG auditors, commissioned by SEBI to conduct 'forensic audit', was not allowed to flip through the company's books of accounts. The Rose Valley Group and other chit fund companies engaged Trinamool Congress MP Kalyan Banerjee to file multiple cases in Calcutta High Court and over a dozen district civil courts. Banerjee also appeared for Sumangal Industries that floated 'potato bonds' promising 20-100 per cent returns in 15 months, while Pratap Chatterjee, son of former Lok Sabha speaker Somnath Chatterjee, took up the cudgels on behalf of MPS Greenery. The result is that, despite complaints against companies like Rose Valley, MPS Group, Sun Plant Group and Sumangal Industries, SEBI and other agencies haven't been able to initiate criminal prosecution proceedings or effectively prevent them from raising money in an "unauthorised manner".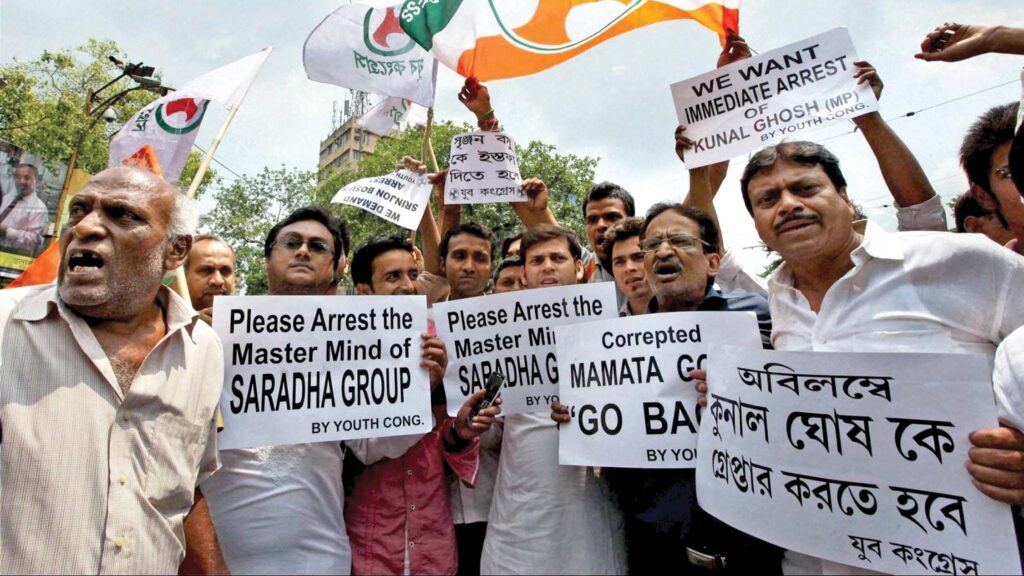 THE Ministry of Corporate Affairs released a list of 89 chit fund companies, including the Kolkata-based Rose Valley Group, Saradha Group, Prayag Group, Seashore and Artha Tatwa Group, against whom several complaints had been received. Many of these companies, including Rose Valley Real Estate & Construction, MPS Greenery Developers, Osian's Connoisseurs of Art Pvt Ltd and Saradha Realty, have had strictures passed against them. Faced with intense regulatory pressure, several Multi-State Credit Cooperative Societies (MSCCSs), including Artha Tatwa, Rajiv Gandhi Memorial, Utkal, SBL, Sai Kishore and Mideast, put a lock on their offices and were not traceable. Subsequent threats by the Registrar of Cooperative Societies (RCS) of Odisha to liquidate these societies and cancel their registrations also proved futile as these MSCCSs continued to receive deposits from the public. More than 500 such entities are at present under the regulatory scanner. Many more of them are running illegal schemes in different parts of the country. Those running these schemes typically promise huge returns to investors and tend to run away after amassing large amounts of money.
Many of the companies operating chit fund businesses are not chit fund companies in the eyes of the law and are simply misusing public money. Most of them are violating the Companies Act, 1956.
Investors have lost Rs. 236 crore in ponzi schemes and fraudulent chit fund companies that downed their shutters overnight in Andhra Pradesh since 2007. Such cases include names like Abhaya Gold, Omkar Jewellers, Dasara Chit Fund, Redamma scam and Apple Tree Chits.
According to the Ministry of Corporate Affairs, West Bengal has the highest number of chit fund companies. At least 27 of them are registered in Kolkata alone. West Bengal and the North-Eastern states are the favourite hunting grounds for illegal money collection activities. At least 62 dubious chit fund companies are known to have amassed close to Rs. 15,000 crore from unsuspecting depositors in West Bengal. Countless small and unregistered money laundering firms are known to be operating in North and South 24-Parganas, Malda and Birbhum districts of West Bengal. Many of these agro and chit fund companies directly own or indirectly control the media. Most of these companies raise money from the public through shady deals but manage to buy political and police protection using the media as a protective shield.
THE Saradha Group, which went bust, had interests in realty, cement, agro and education sectors but also ran The Bengal Post (English), Sokalbela daily (Bengali) and Channel 10 TV news channel. The group's flagship company, Saradha Realty India launched in 2008, has a consortium of nearly 100 companies, including Saradha Properties, Saradha Biogas Production, Saradha Multipurpose Himghar, Saradha Livestock Breeding and Saradha Ad Agency.
But Sudipta Sen, the smooth talking owner of the Saradha Group, offers a perfect example of how the media can be used to build bridges with all sorts of investors and politicians. He had Trinamool MP Satabdi Roy acting as his brand ambassador. Chief Minister Mamata Banerjee, who reportedly sold her paintings to the Group for Rs. 1.8 crore, used to grace his functions, while her Transport Minister, Madan Mitra, headed the employees' union and publicly encouraged people to invest in the company. A former Naxalite whose real name was Shankaraditya Sen, the Group owner reportedly went to jail before resurfacing with a changed name and identity as Sudipta Sen. He started working as a real estate broker in Kolkata before switching to money-circulating schemes in mid-2000.
GAUTAM Kundu, the owner of the Rose Valley Group of companies, started off as an LIC agent before expanding into hotels, tourism, food, entertainment and offering an amalgam of insurance and small savings schemes. The Group's media division owns four television channels. Brand Value Communications, a Group company, owns News Time Bangla, News Time Assam, News Time Orissa and Rupasi Bangla TV channels besides Dhoom Music and Dhoom Bangla. Rose Valley Patrika brings out a broadsheet daily called Khabar 365 Din and Cinema Ebong, a film magazine. Kundu's investments in Kolkata Knight Riders (KKR) IPL team (Seasons V and VI) made Shah Rukh Khan, Gautam Gambhir and Brendon McCullum agree to shoot for Rose Valley's ad films. As the owner of a handful of newspapers and TV channels, he was at one point of time paying monthly salaries to around 1,200 journalists and technicians—all of whom had to sing his praises and promote his business or lose their jobs.
One of the chit fund companies under the SEBI's scrutiny had interests in poultry and real estate but also managed to get itself listed with both BSE and NSE, leveraging the strength of its TV channel in Durgapur. Similarly, Rice Group, active in the field of education, launched the Swabhumi newspaper.
LAW UNTO THEMSELVES
In its heydays, the Saradha Group was promising allotment of plots or flats with an attractive 'money back' option for investors who chose to cancel the booking and wanted their money back with compound interest ranging from 12 per cent to 14 per cent. In a detailed letter, Sen describes how the idea to siphon off such large amounts of money and starting a chit fund company was sold to him by Shib Narayan Das in 2008. Das was introduced to him by his drivers Ratan and Dipu. As part of the deal, Das and his team would retain 30 per cent while Sen could invest the rest, which had to be returned to depositors after 10-12 years at the rate of 12 per cent per annum. Sen found the idea attractive and so, on July 8, 2008, he started Saradha Realty India Ltd and appointed Das as its director and shareholder. "Truly, I did not know that money from the people is in violation of the regulating authorities like SEBI and RBI," he wrote. According to him, by the time he realised all this, it was too late and a number of powerful politicians in West Bengal, Assam, Odisha and Jharkhand started demanding money, "using him" and "backstabbing" him.
Documents seized during the searches revealed that the company had collected Rs. 2,100 crore from the people. Out of this, Rs. 400 crore was spent on political payments and more than Rs. 550 crore was spent on 35 per cent commissions to agents. After deducting other expenses, Rs. 850 crore was left to pay the investors. But, in a clear case of shuttering the stable after the horses had bolted, the West Bengal government proposed to levy additional tax on cigarettes to compensate the victims of the Saradha chit fund scam.
An eye on fraudsters
THE issue of frauds by companies figured in the Lok Sabha on March 14, 2013. Two MPs, DB Chandregowda from Karnataka and Adhi Sankar from Tamil Nadu, raised the issue in Question Hour, asking the Ministry of Corporate Affairs to reply whether the government had any records of the number of dubious companies, including fly-by-night operators, who had duped investors and the number of investors who have been cheated into making investments in these companies. They sought details of such cases alongwith the estimated amount of investments involved therein and the action taken against such companies.
The then Minister of State (Independent charge) in the Corporate Affairs Ministry, Sachin Pilot put on record that action had been taken against "certain companies which have raised funds through initial public offer but thereafter are not traceable. The Ministry has also taken action against certain companies which have failed to repay deposits to public violating Section 58A of the Companies Act, 1956."
He further said that "complaints of cheating by companies which promised high rates of interests to investors have been received in 87 cases… In these cases, inspection under Section 209A and investigation under Section 234 of the Companies Act, 1956, has been ordered." The reply mentioned that 669 companies came to the notice of SEBI for conducting operations in violation of SEBI (Collective Investment Schemes) Regulations, 1999. "The amount collected by these companies was Rs 7,435 crore. Out of these companies, 75 have been wound up and the money refunded to the investors. Also, 552 companies were prosecuted and convictions were secured in 124 cases."
Pilot said, "There are certain companies which have floated fraudulent investment deposits mobilizing schemes (also called ponzi schemes) under various guises and are liable for action under the Prize Chits and Money Circulation Schemes (Banning) Act, 1978. This Act is administered by the Ministry of Finance (Department of Financial Services) through the State governments and figures of prosecution etc. are not being maintained centrally."
On being asked whether the government proposed to develop a fraud prediction model that would forewarn law enforcement agencies about any suspicious movement of money in the market and strengthen its market research and analysis, the Minister replied that, "a Steering Committee had been constituted to develop a 'Fraud Prediction Model' aimed at generating alerts for prevention of fraud and malfeasance. It is also proposed to revamp the existing Market Research & Analysis Unit (MRAU) in the Serious Fraud Investigation Office (SFIO) to enable it to function as an intelligence unit.
On the measures taken by the government to sensitise the people about investment scenario in the country and to address the problem, Pilot enumerated a number of steps. "The Ministry of Corporate Affairs conducts Investor Awareness Programmes (IAPs) for making the public aware of the various instruments of investments available to them. Similarly, RBI issues notice in newspapers regularly to caution the public against the design of entities in collection of deposits illegally. SEBI also conducts IAPs across the country and has recently launched publicity campaigns through electronic and print media. Editors of newspapers are also sensitised to exercise caution for accepting advertisements pertaining to acceptance of deposits by un-incorporated bodies." He further added, "the RBI is in the process of undertaking a comprehensive campaign aimed at alerting the public against falling prey to the ponzi schemes and other monetary malpractices."
THE STARRED QUESTION NO. 244 FOR ANSWER IN LOK SABHA ON 14-03-2013
State-wise list of Vanishing Companies
| | | |
| --- | --- | --- |
| S.No. | Name of the Vanishing Company | State |
| 1 | Aashi Industries Ltd (Formerly known as Aashi Pharmachem Ltd.) | Gujarat |
| 2 | Bhavna Steel Cast Ltd. | Gujarat |
| 3 | Citizen Yarns Ltd. | Gujarat |
| 4 | Cromakem Ltd. | Gujarat |
| 5 | Frontline Financial Services Ltd. | Gujarat |
| 6 | Genuine Commodities Development Co. Ltd. | Gujarat |
| 7 | Girish Hotels Resorts and Health Farms Ltd. | Gujarat |
| 8 | Growth AgroIndustries Ltd. | Gujarat |
| 9 | Kesar Greenfield International Ltd | Gujarat |
| 10 | Lyons Industrial Estate Enterprises Ltd (formerly known as Lyons Range Finance Ltd.) | Gujarat |
| 11 | Manav Pharma Ltd. | Gujarat |
| 12 | Marine Cargo Company Ltd. | Gujarat |
| 13 | Naisargik Agritech (India) Ltd. | Gujarat |
| 14 | Naturo Pest Ltd. | Gujarat |
| 15 | Nishu Fincap Ltd. (Formerly known as Medha Finance & Securities Ltd.) | Gujarat |
| 16 | Pur Opale Creations Ltd (formerly known as Nuline Glassware (India) Ltd.) | Gujarat |
| 17 | Protech Circuit Breakers Ltd. | Gujarat |
| 18 | Protech Switchgears Ltd. | Gujarat |
| 19 | Shree Yaax Pharma & Cosmetics Ltd. | Gujarat |
| 20 | Shreeji Dyechem Ltd. | Gujarat |
| 21 | Shri Mahalaxmi Agricultural Developments Co. Ltd. | Gujarat |
| 22 | Spil Finance Ltd. | Gujarat |
| 23 | Super Domestic Machines Ltd. | Gujarat |
| 24 | Sushil Packagings (India) Ltd. | Gujarat |
| 25 | Tirth Plastics Ltd. | Gujarat |
| 26 | Topline Shoes Ltd | Gujarat |
| 27 | Aditya Alkaloids Ltd. | Andhra Pradesh |
| 28 | Canara Credit Ltd. | Andhra Pradesh |
| 29 | Daisy Systems Limited | Andhra Pradesh |
| 30 | Imap Technologies Limited | Andhra Pradesh |
| 31 | Kamakshi Housing Finance Ltd. (Presently known as Kisha Impex Ltd. | Andhra Pradesh |
| 32 | Deccan Petroleum Ltd. | Andhra Pradesh |
| 33 | Orpine Systems Limited | Andhra Pradesh |
| 34 | Chhakri Tyres & Tubes Ltd. or Rhino Tyres Ltd. (Presently known as Raam Tyres Ltd.) | Andhra Pradesh |
| 35 | Sequel Soft India Limited | Andhra Pradesh |
| 36 | Sibar Media & Entertainment Limited | Andhra Pradesh |
| 37 | Sibar software services India) Ltd | Andhra Pradesh |
| 38 | Swal Computers Ltd | Andhra Pradesh |
| 39 | Visie Cyber Tech Ltd. | Andhra Pradesh |
| 40 | Ambuja Zinc Ltd. | Bihar |
| 41 | Bodh Gaya Ceramics Ltd. | Bihar |
| 42 | Cilson Organics Ltd. | Bihar |
| 43 | Shree Vaishnavi Printing and Dyeing Ltd. | Bihar |
| 44 | Carewell Hygiene Products Ltd | Chandigarh |
| 45 | Sukhchain Cements Ltd. (formerly known as Ganapati Cements Pvt. Ltd.) | Chandigarh |
| 46 | Kedia Infotech Ltd (formerly known as Grives Hotels Ltd.) | Delhi |
| 47 | Hoffland Investments Ltd. (formerly known as Vadra Investments Ltd.) | Delhi |
| 48 | Simplex Holdings Ltd | Delhi |
| 49 | Star Electronics Ltd. | Delhi |
| 50 | Zed Investments Ltd. | Delhi |
| 51 | Flora Wall Coverings Ltd. | Karnataka |
| 52 | Ocean Knits Limited | Karnataka |
| 53 | Hi-Tech Drugs Ltd | Madhya Pradesh |
| 54 | Madhyavart Exxoil Ltd | Madhya Pradesh |
| 55 | Rajadhiraj Industries Ltd. | Madhya Pradesh |
| 56 | South Asian Mushrooms Ltd. | Madhya Pradesh |
| 57 | Sterling Kalk Sand Bricks Ltd. | Madhya Pradesh |
| 58 | Caldyn Aircon Ltd | Maharashtra |
| 59 | Gobal Exhibitions Ltd. (Formerly known as Global Network Ltd.) | Maharashtra |
| 60 | Hitesh Textile Mills Ltd. | Maharashtra |
| 61 | Ichakalanji Soya Ltd. | Maharashtra |
| 62 | Pashupati Cables Ltd. | Maharashtra |
| 63 | Realtime Finlease Ltd. | Maharashtra |
| 64 | Rusoday & Company Ltd. | Maharashtra |
| 65 | Sparkle Foods Ltd. | Maharashtra |
| 66 | Vipul Securities Ltd. | Maharashtra |
| 67 | Universal Vita Alimentare Ltd. | Orissa |
| 68 | Hallmark Drugs and Chemicals Ltd. (formerly known as Lifeline Drugs Ltd.) | Punjab |
| 69 | Amigo Exports Ltd. | Tamil Nadu |
| 70 | Crestworld Marines Ltd. | Tamil Nadu |
| 71 | Ma Capital Market Services Ltd. | Tamil Nadu |
| 72 | Nagarjuna Jiyo Industries Ltd. | Tamil Nadu |
| 73 | PK Vaduvammal Finance & Investments Ltd.( Presently known as Novel Finance (I) Ltd. | Tamil Nadu |
| 74 | Panggo Exports Ltd. | Tamil Nadu |
| 75 | Sai Graha Finance and Engineering Ltd. | Tamil Nadu |
| 76 | Shyam Printers & Publishers Ltd. | Tamil Nadu |
| 77 | AVR Securities Ltd. | Tamil Nadu |
| 78 | Global Blooms India Ltd. | Tamil Nadu |
| 79 | Rizvi Exports Ltd. | Uttar Pradesh |
| 80 | Shefali Papers Ltd. | Uttar Pradesh |
| 81 | Siddhartha Pharmachem Ltd. | Uttar Pradesh |
| 82 | Vidiani Agrotech Industries Ltd. | Uttar Pradesh |
| 83 | Asian Vegpro Industries Ltd | West Bengal |
| 84 | Kiev Finance Ltd | West Bengal |
| 85 | Oriental Remedies and Herbals Ltd | West Bengal |
| 86 | SSK Fiscal Services Ld | West Bengal |
| 87 | Saket Extrusions Ltd | West Bengal |
THE STARRED QUESTION NO. 244 FOR ANSWER IN LOK SABHA ON 14-03-2013
State-wise/ UT-wise list of number of complaints received for non-payment of deposits and penal action taken
| | | | |
| --- | --- | --- | --- |
| S.NO. | Name of the State | No. of Complaints received | Prosecutions filed for violation of Section 58A of the Companies Act, 1956 |
| 1. | Delhi & Haryana | 76 | 03 |
| 2. | Punjab & Himachal | — | 03 |
| 3. | Rajasthan | 02 | 04 |
| 4. | Gujarat | 02 | 05 |
| 5. | Madhya Pradesh | 05 | 04 |
| 6. | Tamil Nadu | 06 | |
| 7. | Kerala | 02 | 01 |
| 8. | Maharashtra | 51 | 06 |
| 9. | Orissa | — | 02 |
| 10. | Hyderabad | 34 | 04 |
| 11. | Karnataka | 04 | 04 |
| | Total | 182 | 36 |
THE STARRED QUESTION NO. 244 FOR ANSWER IN LOK SABHA ON 14-03-2013
State wise list of companies against which complaints received for indulging in Ponzi/ MLM Schemes
WEST BENGAL
M/s. Vibgyour Allied Infrastructure Ltd.
M/s. Rose Valley Real Estates Constructions Ltd.
M/s. Rose Valley Industries Ltd.
M/s. Silver Valley Communications Ltd.
M/s. Rose Valley Food Beverage Ltd.
M/s. Rose Valley Marketing India Ltd.
M/s. Rose Valley Infotech Pvt. Ltd.
M/s. Rose Valley Hotels and Entertainments Ltd.
M/s. Rose Valley Projects Ltd.
M/s. Rose Valley Patrika Ltd.
M/s. Rose Valley Films Ltd.
M/s. Modern Investment Traders Pvt. Ltd.
M/s. Rose Valley Travels Pvt. Ltd.
M/s. Brand Value Communications Ltd.
M/s. Rose Valley Housing Development Finance Corporation Ltd.
M/s. Rose Valley Airlines Ltd.
M/s. Rose Valley Fashions Ltd.
M/s. Rupasi Bangla Projects India Ltd.
M/s. Rupasi Bangla media and Entertainments Ltd.
M/s. Rose Valley Realcom Ltd.
M/s. Saradha Realty India Ltd.
M/s. RTC Properties India Ltd.
M/s. RTC Real Trade India Ltd.
M/s. Jasoda Real Estate Ltd.
M/s. Saradha Printing & Publication Pvt. Ltd.
M/s. Saradha Agro Development Ltd.
M/s. Saradha Biogas Production Pvt. Ltd.
M/s. Saradha Tour and Travels Pvt. Ltd.
M/s. Saradha Automobiles India Ltd.
M/s. Saradha Constructions Company Pvt. Ltd.
M/s. Saradha Shopping Mall Pvt. Ltd.
M/s. Saradha Education Enterprise Ltd.
M/s. Saradha Exports Ltd.
M/s. Goldmine Agro Ltd.
M/s. Tower Infotech Pvt. Ltd.
M/s. Chakra Infrastructure Ltd.
M/s. Gold Field Agro Ltd.
M/s. Golden Life Agro India Ltd.
M/s. Golden Pariwar Holding and Developers India Ltd.
M/s. Goldmine Food Products Ltd.
M/s. Hallo India Express Sales Ltd.
M/s. Happy Life Realty (India) Ltd.
M/s. ICore E-Service Ltd.
M/s. MPS Aqua Marine Products Ltd.
M/s. MPS Greenery Developers Ltd.
M/s. MPS Industries & Agro Research Ltd.
M/s. MPS Resorts and Hotels Ltd.
M/s. Prayag Agrotech Pvt. Ltd.
M/s. Prayag Infotech Hi-Rise Ltd.
M/s. Prayag Infra Realtors Ltd.
M/s. Prayag Micro Finance
M/s. Rahul Heights Ltd.
M/s. Rahul Hi-Rise Ltd.
M/s. Ramel Industries Ltd.
M/s. Shine India Agro Industries Ltd.
M/s. Silicon Projects India Ltd.
M/s. Sunshine Agro-Infra Ltd.
M/s. Sunshine India Land Developers Ltd.
M/s. URO Agro India Ltd.
M/s. URO Autotech Ltd.
M/s. URO Hotels and Resorts India Ltd.
M/s. URO Hygenic Goods Ltd.
M/s. URO Infotech Ltd.
M/s. URO Infra Realty India Ltd.
M/s. URO Life Care Ltd.
M/s. URO Trexim Ltd.
M/s. URO Walkers Ltd.
M/s. Vasundhara Realcon Ltd.
M/s. Vibgyor Allied Industries Ltd.
M/s. Vishwamitra India Consultancy Services Ltd.
M/s. Vishwamitra India Multi-Developers Ltd.
M/s. Waris Hospital & Diagnostic Centre Ltd. (Now Waris Healthcare Ltd.)
M/s. Waris Telecom Services Ltd. (Waris Tel International Ltd.)
RAJASTHAN
M/s. PACL (India) Ltd.
M/s. Goldsukh Trade India Ltd.
TAMIL NADU
M/s Unipay 2U Marketing Pvt. Ltd.
M/s Unipay Creative Business Pvt. Ltd.
M/s Unipay 2U Production Pvt. Ltd.
M/s. Goldquest International Pvt. Ltd.
M/s. Questnet Enterprises India Pvt. Ltd.
KARNATAKA
(1) M/s Unigateway 2U Trading Pvt. Ltd.
DELHI
M/s Speakasia Online Pte. (Unregistered)
M/s. Basil International Ltd.
M/s. Vamshi Chemicals Ltd.
M/s. Appeline Cosmetics & Toiletries Ltd.
M/s. Basil Express Ltd.
UTTAR PRADESH
(1)M/s. Nixcil Pharmaceuticals Specialties Ltd.
ANOTHER kingpin in the chit fund business, the Pune-based Sai Prasad Group owned by Balasaheb Bhapkar, Vandana Bhapkar and Shashank Bhapkar and its two companies, M/s Sai Prasad Foods Limited and Sai Prasad Properties Limited, has a case against it in the Madhya Pradesh High Court, two SEBI orders and seven FIRs against it in Rajasthan, Odisha and UP. But despite these orders and investigations, the Sai Prasad Group continued to run illegal chit fund schemes. The Group's strategy was to offer heavy incentives to make investors plough their money into fake and bogus entities. They were illegally running Collective Investment Schemes without permission from SEBI, violating the provisions of the SEBI Act, 1992, Prize Chits and Money Circulation Schemes (Banning) Act, 1978, Maharashtra Protection of Interests of Depositors (In Financial Establishments) Act, 1999, and the Indian Penal Code, Companies Act, 1956 and Reserve Bank of India Act, 1934. The Sai Prasad Group recruited about 12 lakh agents to lure the investors.
A CBI inquiry against the Group, ordered by the Madhya Pradesh High Court in 2012, indicted the companies with illegally receiving deposits by floating instalment and lump sum payment plans against the sale of land units, plants and livestock. The CBI report concluded that the contract entered by the company with its investors violated Section 3 (1), 3 (2) and 3(4) of the Madhya Pradesh Investor Protection Act, 2000, Section 58B (5 and 5A), and 58 of the RBI Act, 1934, and Sections 4, 5, and 6 of the Prize Chits and Money Circulation Schemes (Banning) Act, 1978 and Section 420 of the Indian Penal Code.
Another such prominent case is from Punjab. The Pearls Group promoted by Nirmal Singh Bhangoo, positioned itself as a government undertaking "endorsed by the Union Ministry of Corporate Affairs" to make nearly five crore investors invest over Rs 45,000 crore in multi-level marketing (MLM) pyramid schemes and other ponzi deals. The investors were given the false assurance that they would be provided agricultural plots of land, but in reality a sizeable part of the money was redirected to foreign countries like Australia. The group allegedly used this money to purchase the Sheraton Mirage Resort and Spa in Gold Coast, Queensland, through its subsidiary Pearls Australasia. Bhangoo's Pearls Agrotech Corporation Ltd (PACL) and Pearls Golden Forest Ltd (PGFL) and their associates were siphoning off funds in 1,000 bank accounts of a maze of firms all over India. PACL alone had 256 branches nationwide.
The CBI registered a case against PGFL, PACL Limited and their promoters Bhangoo and Sukhdev Singh for cheating and criminal conspiracy and seized their passports to prevent them from slipping out of the country. But how does this help the investors? Bhangoo's companies are still in business and continue to collect money from gullible investors. The Catch-22 situation for millions of small investors is either to keep depositing their recurring deposit EMIs every month and lose much more, or to stop paying and forget the previous amounts paid. The whole operation was channelised through a network of five lakh commission agents, who were paid 15-40 per cent commission.
A series of raids on the company offices in New Delhi, Chandigarh, Mohali, Ropar and Jaipur yielded data relating to the deposits and mis-utilisation of funds. One of the ways adopted by PACL to cheat investors was to forge land registry documents of farmers and show them to investors in other states to lure more and more people into the net.
According to CBI sources, the group was never in a position to repay all its deposits. A sizeable chunk of money collected from the investor deposits was used to buy barren land and fund foreign acquisitions. The leftover money was used to honour the premature withdrawals of recurring and fixed deposits and also those deposits nearing maturity. As a result, payments for recurring deposits which matured in 2013 were delayed by over six months. On top of that, investors had to be paid an additional 12.5 per cent interest on maturity. The Group could never recover from the strain of 2011 when thousands of panic-stricken investors withdrew their money, fearing an imminent financial collapse. It had reached the stage where the money collected from new investors was perpetually less than the payouts or returns due to old investors. In other words, it had all the makings of a doomed ponzi scheme.
The youngest of the three sons of Gurdyal Singh, a farmer who migrated from Pakistan and settled in Atari village in Ropar district, Bhangoo is a Jatt-Sikh from Punjab. A small time dairy farmer, he started his career as an agent of Peerless Finance. This is where he learnt the tricks of finance and investment but had to leave the job after he allegedly committed some irregularities. Bhangoo founded Pearls Group in 1983 in association with RK Sayal, the founder of (now defunct) Golden Forests India Limited, as one of the eight promoter-directors of PGFL which quickly became one of India's fastest growing firms and largest private landholders. Another of his companies, Gurwant Agrotech, which started by selling magnetic pillows and therapeutic products, was rebranded as Pearls Agrotech Corporation and subsequently as PACL India in 1996. In a short time, it managed to amass over Rs 20,000 crore in deposits from the public. Encouraged by the success in the Indian market, Bhangoo made a dramatic entry into the Australian property market in 2009 and appointed Australian cricketer Brett Lee as the company's international ambassador. Things started happening for him when the Gold Coast Sheraton Mirage property, developed by failed tycoon Christopher Skase, went up for sale and Pearls paid $62m for it in 2009 and spent another $30m renovating the 296-room property.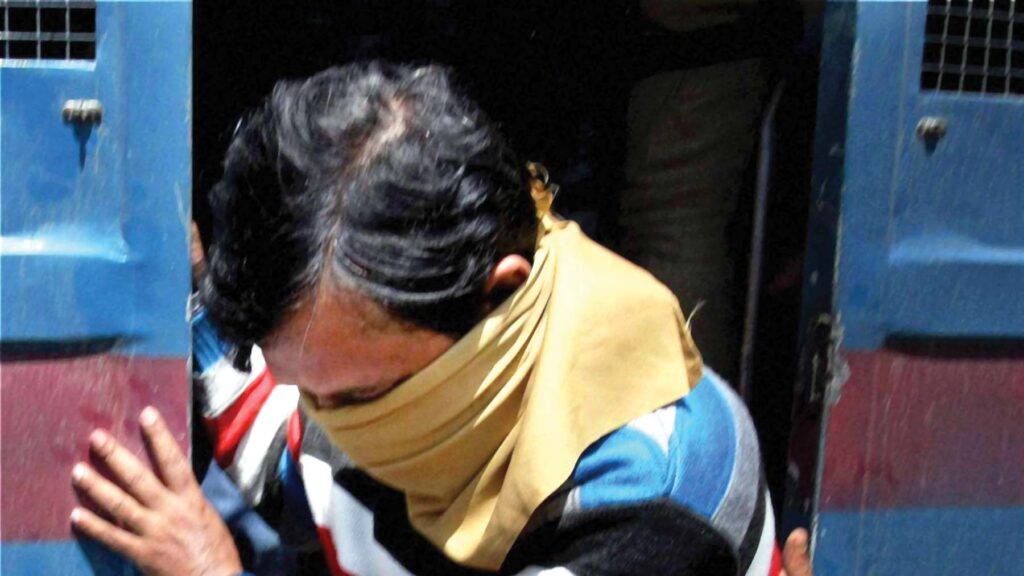 BHANGOO'S empire today includes tourism, media, entertainment and insurance companies. In a filing before the Registrar of Companies, PACL claimed to be India's biggest corporate landowner, with possession of 1.85 lakh acre nearly 20 times the land owned by the biggest realty concerns. But what the figures try to hide is the fact that most of this is unusable tracts of desert wasteland purchased along the India-Pakistan border in Barmer district of Rajasthan.
Another big catch for the CBI are Sambit Khuntia, Pradip Sethy, Chandrika Patnaik, Radhakrishna Padhi and Jhuma Chakravorty directors of Artha Tatwa (AT) Group—an Odisha-based chit fund and multi crore ponzi scheme operator which allegedly mopped up over Rs. 500 crore from small investors and owned an Odisha Premier League team. Khuntia's luck ran out when the CBI sleuths found him hiding in the well in the backyard of his house. The searches at the residences of other directors of the chit fund company also revealed incriminating documents. All this was the fallout of month-long searches at 60 locations in Mumbai and Odisha. Searches were also carried out at the residence of stockbroker Deepak Parekh, who allegedly helped Artha Tatwa obtain licences from SEBI and MCX. CBI seized Rs. 28 lakh in cash from the house of BJD MP Ramachandra Hansda. BJD MLA Pravata Tripathy was allegedly charging protection money from the group while two former MLAs, Subarna Naik of BJD and Hitesh Bagarti of BJP, were also allegedly hand-in-glove with the company.
Similarly, TV producer Priti Bhatia, who floated a media company with Pradip Sethi the disgraced CMD of the AT Group, currently in jail for allegedly defrauding over Rs. 1,000 crore from investors, Bikash Swain, the owner of Surya Prabha newspaper, and Manoj Dash, owner of Kamyab TV, having close links with the Group, were also searched. The AT Group and its network of 20 organisations owns over 122.73 acres of land in Puri, Khurda, Balasore and Ganjam district of Odisha.
Similarly, Rose Valley chit fund operator managed to mop up over Rs. 4,000 crore from the public before its collapse. The company was operating over 1,000 bank accounts in different parts of the country and collected more money than the Saradha Group. But when the Justice RK Patra Commission of inquiry sent notices to Rose Valley Real Estates & Constructions Ltd, Adarsh Wealth Ventures Ltd, Flourish Development India Ltd, Artha Tatwa Multipurpose Cooperative Society Ltd, Seashore Multipurpose Cooperative Ltd, Astha International Ltd and Sastra Enterprises, the notices were returned by the postal department with the endorsement 'addressee left'. This means that the companies gave wrong addresses in their affidavits filed before the commission, which received more than 800,000 complaints on affidavits from investors. Later, there was a move to attach the properties of five financial entities—Flourish India, Saradha Group, Sastra Enterprises and Seashore Group. The Economic Offences Wing seized 204 acres of land held by the Seashore Group, 1,364 acres of the Saradha Group, 234 acres of the Artha Tatwa Group and 24 acres of Flourish India.
Another such case includes that of Bhausaheb Chavan, a former banker, and his wife, Aarti, who used their contacts to get several of Chavan's former bank customers to invest in KBC Multi Trade promoted by them. Bhausaheb's magic offering was to make his investors 'crorepatis' within a few months and he promised 20-30 per cent commission to 'agents' to lure more people into the 'get-rich-quick' schemes. The husband-wife duo collected over Rs. 2,000 crore within four years before going underground. KBC's over-ambitious Multi Trade's scheme offered three-times return on investment in 30 months. According to unconfirmed reports, Bhausaheb may have fled to Singapore along with his family, leaving thousands of investors in a financial crisis.
IN another case, Rameshwar Poddar, CMD, and two development officers of Ramuel chit fund were arrested in Kolkata on charges of murder and cheating to the tune of Rs. 2,500 crore. Rubi Gan, a widow, lodged an FIR naming Poddar in the murder of her husband Prashanta Gan. Ramuel Group and Golden Parivar have earlier been accused of 'shadowy' deals to cheat people of their life's savings. Both Golden Parivar and Ramuel Group have not reimbursed the due amounts to their clients over the past year. Incidentally, the offices of both Golden Parivar and Ramuel Group, in the same building, are locked. Both the companies started operations in Kalimpong in 2010. Golden Parivar managed to collect about Rs. 20 lakh while Ramuel Group amassed Rs. 25 lakh. Today, both companies are unable to repay their customers. Previously, Basil, Rose Valley, Axis Multi-Developer, Prayag Group and Gulshan Group pleaded inability to reimburse investors.
With inputs from Ajit Ujjainkar