ON November 21, 2019, at 9.15 am, media mogul, Subhash Chandra, must have felt like the skipper of a stricken ship who just spotted dry land after spending days and months enduring stormy seas that threatened to sink his overloaded boat. By noon that day, he docked his ship in the safety of the harbour and might have looked back at the raging waters over the dark horizon with a sense of remorse. After all, to save the ship, Chandra had to jettison the most precious cargo that he often referred to as the "jewel of his crown."
On that morning of November 21, Chandra made good on his promise to investors and the public through an open letter that his office released to the media in January 2019. The Essel Group, promoter of Zee Entertainment Enterprises Limited (ZEEL), sold 15.72 per cent stake to institutional investors through block sale at a share price of Rs. 304 when the scrip was being traded at Rs. 277. The sale of approximately 15 crore promoter shares helped the Essel Group raise Rs. 4,560 crore that it used pare down the approximately Rs. 11,000 crore debt that it accumulated against the pledged equity.
Proceeds from the sale were utilised to liquidate a substantial portion of the high-value debt that was hanging like the proverbial Sword of Damocles over the head of Chandra, which threatened the very existence of his first love: ZEEL.
According to a CNBC report and Security and Exchange Board of India (SEBI) filings, lenders such as VTB Capital (Rs. 2000 crore), Birla MF (Rs. 750 crore), HDFC PMS (Rs. 550 crore), L&T Finance (Rs. 250 crore), and ICICI Prudential (Rs. 270 crore) recovered their money. It's reliably learnt that long-time investor in the Essel Group, Invesco Oppenheimer, Singapore sovereign wealth fund GIC, Blackrock and SBI Capital purchased bulk of the shares along with a clutch of other institutional investors who acquired smaller stake.
Chandra's decision to sell family silver, which he accumulated painstakingly over the years, cost him his "jewel in the crown" as the promoter stake in ZEEL came down to a mere 5 per cent from a high of over 42 per cent, while the Essel Group's encumbered holding came down to a mere 1.1 per cent. The only silver lining that remained following the sale was that there was no change in the top management as Punit Goenka was retained as the Managing Director & CEO by the investors.
After the November 21 stake sale, Invesco Oppenheimer controlled 18 per cent of ZEEL, making it the single largest shareholder in the media company. Earlier on July 31, 2019, the Atlanta-based developing market fund bought 11 per cent of promoter's stake for Rs. 4,224 crore. The proceeds from the earlier sale too were pledged to the lenders. Interestingly, Oppenheimer, despite being the largest shareholder doesn't have a seat on the Board of Directors. After the two stake sales, a Essel Group spokesperson confirmed to gfiles that the outstanding promoter debt is below Rs. 500 crore from an all-time high of Rs. 11,000 crore.
The Letter
Chandra had already hinted in his open letter that he was left with no option other than liquidating promoter stake in ZEEL because of the inability to service debt following the collapse of IL&FS. In the letter, a repentant Chandra acknowledged some of his bad investment decisions. He wrote:

Essel Infra: As most of the infra companies, even we have made some incorrect bids. In usual cases, infra companies have raised their hands and have left their lenders with non-performing assets. But in our case, my obsession of not walking away from the situation made me bleed Rs. 4,000-5,000 crore. Despite the loss-making projects, we continued to pay the interest and the principle by borrowing funds against our shareholdings in listed companies.
Acquisition of D2H: My recommendation made to my brother Jawahar Goel to buy D2H from Videocon was one more key error, which cost me and Jawahar both a fortune.
When our family business separation was implemented, as the eldest member of the family, I had taken the entire burden of the debts. I believe, it was my mistake to have told myself that "Subhash you can earn and repay the creditors". Post which, most of my bets on the new businesses have not worked, which led to the increased debt due to added interest levels.
The situation at hand became further unmanageable after the IL&FS issue came to public light. Till then, we were managing our borrowings efficiently. The IL&FS meltdown stopped the roll overs, diminishing our ability to service our borrowings.
From May/June 2018 onwards a negative force which was acting against our grip as promoters became strongly active. This was followed by some anonymous letters being sent to all bankers, NBFCs, mutual funds, shareholders, etc.
Whenever we reported some really good results from operating companies, share prices were intentionally hammered by these negative forces, driving away investors
Proceeds from the sale were utilised to liquidate a substantial portion of the high[1]value debt that was hanging like the proverbial Sword of Damocles over the head of Chandra, which threatened the very existence of his first love: ZEEL
He also alleged that certain vested forces were working against the interest of the company and were instrumental in hammering down the share prices. "The mentioned negative forces, possibly after getting a hint of these positive meetings, have attacked the share price today, with a clear intention of sabotaging ZEE Entertainment's strategic sale process," he wrote. "I must also mention that there is no systematic protection against the insidious attack on us by the mentioned negative forces, but we will continue to seek the support of the system in order to thoroughly investigate the matter."
gfiles has reliably learnt that some of the high-profile non-media businesses of the Essel Group are also on the block. Foremost, Chandra wants to exit the infrastructure business by selling Essel Infra. It seems that Essel Infra is in talks with the Adani Group since August 2019 to buy out 305 mega-watts worth of projects. As and when the sale goes through, according to a company source, it is will fetch approximately Rs. 3,200 crore that will be utilised to pare down the operating debt of approximately Rs. 3,000 crore. Chandra is also hunting for buyers for the remaining 480 MW worth of solar power projects. As on December 2019, Essel Infra had 23 projects out of which eight are operational, five are under implementation and the remaining are in various stages of initial planning.
Similarly, talks are on with the National Highways Authority of India (NHAI) for offloading all the eight road projects that the infrastructure arm is executing. Though, the first round of attempted sale of three projects fell through.
CHANDRA ventured into the high-growth education sector with Zee Learn with a presence in 110 cities. The corporate website of the company describes it as: "Zee Learn is India's leading company in education segment with the fastest growing chain of K-12 schools—Mount Litera Zee School and Asia's No 1 chain of pre-school network—Kidzee in its portfolio." According to Bloomberg-Quint report published in December 2018, quoting data culled from company filings, the Essel Group had 57.52 per cent promoter stake in Zee Learn as of September 2018. Out of this, 54.40 per cent with a market capitalisation of Rs. 626 crore was pledged. Multiple sources informed gfiles that Chandra was keen to exit the education business, which he expects to fetch Rs. 4,000 crore. But independent market analysts say that it's a highly optimistic figure.
Companies under Essel World– Zee group
NEWS:
Zee News, Zee Hindustan, WION, Zee Business, Zee 24 Ghanta, Zee 24 Taas, Zee 24 Kalak, Zee Bihar Jharkhand, Zee Madhya Pradesh Chhattisgarh, Zee Uttar Pradesh Uttarakhand, Zee Odisha, Zee Punjab Haryana Himachal, Zee Rajasthan, Zee Salaam
MEDIA
: Zee Entertainment Enterprises Limited, Zee Media Corporation Limited, Daily News and Analysis & Pictures, & TV
TECHNOLOGY
: Dish TV, Siti Cable, Zee Turner Limited (50% with Turner)
ENTERTAINMENT
: E-City Ventures, Pan India Network Limited – The online gaming company Playwin is a part of this group, Mumbai FC
PACKAGING
: Essel Propack
INFRASTRUCTURE
: Essel Infraprojects Limited (EIL) – This group has started the amusement parks Essel World and Water Kingdom & Suncity Projects
PRECIOUS
METAL
: Shirpur Gold Refinery Limited (SGRL) – precious metal (gold and silver) refinery, fabrication of gold bars, coins and jewellery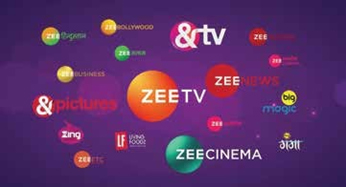 EDUCATION
: Himgiri Zee University (HZU), Dehradun, Zee Learn Limited – A number of educational projects have been launched by this group. They include: KIDZEE & Mount Litera World preschools, Mount Litera Zee & Mount Litera World Schools, Zee Institute of Media Arts (ZIMA) and Zee Institute of Creative Art (ZICA) [9][10], ZeeQ, HZU Digi Next Education Pvt Ltd (Vigyaa)
CHARITY
: Ekal Vidyalaya, Global Vipassana Foundation, Transnational Alternate Learning for Emancipation and Empowerment through Multimedia (TALEEM) Research Foundation, EsselWorld-OASIS
Whatever be the case, it is clear that the media baron wants to shed as much baggage as much possible through strategic stake sales in non-media businesses to ring-fence ZEEL from further financial shocks. While Chandra and ZEEL managed to avoid the bloodbath, following the economic slowdown that had set in by early 2018 and several high-profile business failures on account of unserviceable debt, like the IL&FS scam and Jet Airways going under, his narrow escape should serve as a cautionary tale for India Inc.
Riding the tiger
TO learn the lessons from Chandra's overreaching ambitions and its consequences, we need to rewind the story of the 93-year-old group that became a media conglomerate after starting out as a commodity trading firm called Rama Associates that was founded by his father.
All his life Chandra wanted to do things big—starting the world's largest packaging company; Asia's largest amusement park (Essel World); and India's first satellite television channel Zee TV. Of course, not to forget his ill-advised foray into launching the first franchise-based cricket league called the Indian Cricket League (ICL) before the BCCI came up with the Indian Premier League. Chandra's league rested on a weak financial model and had weak policing that made it a rich hunting ground for match fixers.
In 1991, when the winds of liberalisation started sweeping across India, Chandra spotted a nascent opportunity to create wealth in the private cable and satellite television sector. Building on a modest start, he went on to create a sprawling television media empire that virtually had presence in every segment: from news to entertainment in various languages. His bouquet of offerings included some of the most popular TV channels like Zee TV, Zee Cinema and Zee 5, a video-on-demand digital service. It had a viewership of more than 120 crore people in over 174 countries across the globe. As the mighty czar of Indian television, he could win over hearts and minds and influence public emotions and opinion through around 90 odd TV channels in Hindi, 22 vernacular language (mentioned in the eighth schedule of the Indian Constitution) and 12 international languages.
His businesses basket kept growing bigger as it included a newspaper chain (DNA), television networks (ZEE), cable systems (Wire and Wireless Ltd), direct-to-home (Dish TV), satellite communication (Agrani and Procall), theme parks (EsselWorld and Water Kingdom), online gaming (Playwin), education (Zee Learn), flexible packaging (Essel Propack), infrastructure development (Essel Infraprojects Ltd) and family entertainment centres (Fun Cinemas).
As it turned out, Chandra's biggest flaw was that he made investments through a maze of close to 100 private and public companies into an extremely diverse portfolio, including in sectors in which the group had no core competence. His roster of investments included satellite and cable broadcast or OTT, movies, education, renewable energy, infrastructure, urban development, water management and solid waste business.
gfiles has reliably learn that some of the high-profile non-media businesses of the Essel Group are also on the block. Foremost, Chandra wants to exit infrastructure business by selling Essel Infra
To fund the expansion, he borrowed heavily by pledging promoter equity of publically listed companies. It seemed that Chandra was riding a tiger and didn't know how to get off. While ZEEL remained highly profitable, even as rest of the television sector went through phases of slump, it was not enough to bear the weight of the ballooning debt burden. The infrastructure projects delivered the deepest cuts which bled the Essel Group profusely.
Talent drain
AS the group sank in the financial swamp of its own making, it lost some of the best talent, especially in the media business. The DNA newspaper that was launched in 2006 amidst hype in Mumbai was eventually shut down in late 2019. The skeleton staff that continued to bring out the paper was informed about the closure through a front page ad that was inserted after the newsroom staff had put the paper to bed. They came to know about their fate the next morning.
Essel group family business: Sons & Brothers
Sons Punit Goenka – MD & CEO, Zee Entertainment Enterprises Amit
Goenka – CEO, Pan India Network, and CEO of Zee Entertainment's international business
Brothers
Laxmi Narain Goel – Chairman, Suncity Projects: Manages real estate, film exhibition, oil distribution
Jawahar Goel – Chairman, Dish TV: Manages cable distribution and direct-to-home business
Ashok Goel – Vice-chairman & MD, Essel Propack: Looks after packaging and amusement parks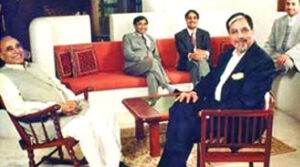 Apart from the DNA fiasco, the group saw the exit of some of its high-profile journalists and non-journalism staff. Uday Nirgunkar quit as the Editor-in-chief of DNA Newspaper and Channel Head of Zee 24 Taas to join News 18 Lokmat as Group Editor. Jagdish Chandra joined as the CEO of Zee Media Corporation Limited (ZMCL) and was tasked to manage Essel Group's regional channels. These included Zee Sangam (Hindi), Zee Puraiyaa (Hindi), Zee Marudhara (Hindi), Zee Madhya Pradesh-Chattisgarh, Zee Punjab, Haryana, Himachal (Punjabi and Hindi), Zee (Kashmir), 24 Ghanta (Bengali), Zee 24 Taas (Marathi), Zee Kalinga (Oriya), and Zee 24 Gantalu (Telugu). Jagdish was also given the responsibility to take over as CEO of DNA. But three months down after being given responsibility, all his powers were curtailed and he was asked to quit as the CEO of DNA but to continue on the board of ZMCL.
Likewise, Ashish Kirpal Pandit, CEO and Executive Director Zee Media, was asked to step down, while Zee Entertainment, executive vice-chairman Subodh Kumar and Dish TV CEO, RC Venkateish, also resigned from their respective posts.
From rice to television
CHANDRA, a school dropout, is a self-made, first-generation businessman, who struck it big by relying on his native wit and street-smartness, recognising and seizing business opportunities quickly.
Media owners: Their political aspirations and business considerations
MEDIA owners in India are worse than chameleons. They shed off their skin, change colour and swing from one side to another – whenever it suits them. This is the mantra for their success is that they manage to camouflage or hide their feelings and emotions under a veil of secrecy – to shoot and scoot at their own sweet time and will.Billionaire Subhash Chandra—the founder of Zee TV— is no different. Known to be close to Modi, he chose to contest as an independent candidate but openly supported the BJP in Haryana and got a seat in the Rajya Sabha, in return.
Again around the time when the GST Bill was being debated in the parliament, he wrote a letter congratulating the Prime Minister for his commitment, initiative and zeal to build a 'New India by 2022. His book The 'Z' Factor was launched by Modi at his residence – 7 Lok Kalyan Marg. The editorial policies of Zee News, one of his subsidiary companies, often, aggressively supported the BJP to the point of being called the party's unofficial mouthpiece. Well this went to an extent that Chandra had to himself appear Zee News and clarify that being "pro-India" does not mean being 'pro-BJP.'
On January 2, 2016, a heavily armed group of terrorists attacked the Pathankot Air Force Station, a part of the IAF's Western Air Command,the government ordered a one-day ban and asked the channel to go off air for 24 hours for revealing "strategically sensitive" information in its coverage on NDTV India. This invited strong reactions in the media and politics. Many even called it an Emergency-like condition but Subhash Chandra decided to swim against the tide and issued a statement as the Chairman of Essel Group and Zee Media and Rajya Sabha MP, that this one-day ban was 'too lenient'. Instead, he suggested that the government should mpose an indefinite or lifetime ban on NDTV for jeopardizing  national security.
However, when the government issued instructions for a probe on companies under the banner of Essel, Chandra changed sides and launched a counter-attack against PM Modi in his puppet media for indulging in 'tax terror'.  There was a time when newspaper owners, publishers and editors, mostly freedom fighters and people with ethics and morality, played a crucial role in the Indian freedom struggle.
It's time now that we sit back and ponder – if we need an impartial and unbiased media industry or turncoat owners who are – more invested in sensationalism, propaganda, business or politics than journalism. There is no law in India against cross-media-ownership. Instead we have media owners with multiple business and political interests. And they use their news platforms to further their own instead of public interest.
He was born into a Marwari-Bania family from Hissar in Haryana. Faced with a crisis to pay off a debt of Rs. 5 lakh owed by his father, he dropped out of school to join the family business as a trading and commission agent of rice. At the age of 19, Chandra and his brothers started supplying rice to the Food Corporation of India (FCI). Soon he set up a vegetable oil unit and Essel Packaging Limited in 1981. A few years later, Essel Packaging Limited was merged with a Swiss company called Propack A.G. Essel Propack Limited was born out of this merger.
His first big commercial break came in 1983. FCI used to store grain in covered warehouses at that time. Chandra suggested the idea to keep the grain, covered by specially designed laminated plastic sheets, in the open. A hi-tech machine was imported from Switzerland, but it wasn't much of a success. Almost 98 per cent of the first year's production was lost in testing and calibration simply because of the absence of trained engineers and operators. As a result, engineers and operators had to be sent for training to Switzerland, leading to an unplanned hike in the cost of the project.
In his autobiography, The Zee Factor: My journey as the wrong man at the right time, Chandra provides insights into his meteoric rise as an entrepreneur. One particular incident that he narrates in the book reveals how he navigated Delhi's notorious labyrinth of power, using carefully cultivated connections, to get things done.
When he was still into commodity trading, he benefitted by becoming close to Dhirendra Brahmachari, who had the ear of Indira Gandhi. On one occasion, he bid for exporting rice to the erstwhile USSR under the rupee-rouble trade agreement. After a chance meeting with Rajiv Gandhi and his aide Vijay Dhar, Chandra complained how the godman was making huge monetary demands to get his work done. Rajiv brought the matter to the notice of the then Prime Minister that resulted in a meeting between Chandra and Indira at her residence late at night.
Following that meeting, Chandra bagged the contract to export Basmati rice to the USSR. But the Soviets were not happy with the quality of the rice that Chandra was exporting because the previous supplier was apparently selling an inferior variety called Parmal. Chandra too followed suit and his rice was never rejected again by the Soviets. Needless to say, Chandra contributed generously to the Congress party's coffers.
Some years later, on a visit to Disneyland in the USA, he got a brainwave to develop amusement parks. After returning to India, he set about buying acres of land in north Mumbai to build Essel World in the mid 1980s. The Essel World Amusement Theme Park claimed to be Asia's largest amusement park (over 64 acres of land) at Gorai Island was the result. But his Essel World wasn't much of a success.
That made him to do something else. The germ of getting into the television sector was sown after the first Gulf War codenamed Operation Desert Storm became the first-ever televised war in the early 1990s. CNN's coverage of Desert Storm streamed reports, images and visuals of the war into people's living rooms. People derived vicarious pleasure of seeing bombs raining destruction from the skies, cruise missiles blowing away targets, fighter planes taking off from aircraft carriers and night-vision devices added to the unfolding drama.
THE Gulf War also opened up avenues for the use of technology for live coverage from the battle-front. This planted the idea in his mind to start Zee TV—India's first private TV channel. That was a time when the television industry in India was solely monopolised by Doordarshan. The state broadcaster refused to let him hire a transponder. Chandra then approached AsiaSat in Hong Kong to lease one of their satellite transponders. But AsiaSat wasn't impressed by Chandra's credentials and demanded a higher price. He then approached Richard Li, Star TV's founder and one of Hong Kong's 50 richest billionaires. This resulted in a tie-up with Star TV to get a transponder and the setting up of India's first private TV channel in collaboration with the Hong Kong- based Star TV. This was in 1992.
When he came up with the idea to start Zee TV, it was a big gamble that could make or break him. His family, friends and well-wishers warned him to be careful, or else he might lose the small savings that he had accumulated over the years. His close friend and Zee's co-founder, Ashok Kurian, cautioned him that it was akin to going to the Death Valley and expecting to come back alive.
There were no private Indian broadcasters at that time. Even the government regulations were stacked against private television channels. The Indian government told him to shut the channel and warned him of dire consequences but Chandra refused to follow the diktat. As a result, he continued to burn almost Rs. 60 lakh a month for using the Hong Kong-based satellite transponder. Chandra was a man in a hurry.
He then launched Dish TV and followed it up by setting up India's first online lottery. After buying out Siticable, he started a joint-venture with News Corp before launching two new channels: Zee News and Zee Cinema within a year. In due course, Zee TV became the first cable company in India to launch internet over cable and Direct-to-Home (DTH) services in 2000 and 2003, respectively. This in a nutshell is how the Zee TV juggernaut rolled on to become a media behemoth and not just a pioneer in the media and entertainment industry. It was the first satellite Hindi channel that revolutionised the television watching experience in a short period of time.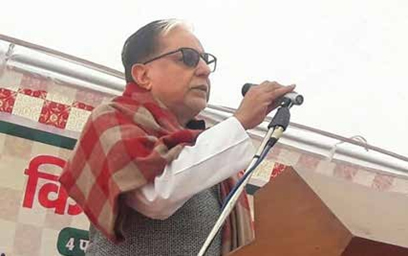 Chandra also launched the English newspaper, Daily News and Analysis (DNA), in collaboration with the Dainik Bhaskar Group to take on the might of the Bennett Coleman-owned, The Times of India, in Mumbai. This led to one of the biggest and sustained newspaper battles in Mumbai. A few years later, Chandra took over management control of DNA, making it one of the fastest growing English newspapers in the country. But his newspaper business continued to bleed badly. It was ultimately shut down in late 2019.
On May 24, 2016, Chandra stepped down as the chairman of ZEEL and also resigned from his post of Director and Non-Executive Chairman of the company to contest the Rajya Sabha elections as an independent candidate from Haryana. His candidature, however, was endorsed by the ruling BJP.
While ZEEL remained highly profitable, even rest of the television sector went through phases of slump, it was not enough to bear the weight of the ballooning debt burden
EVEN with the worst behind him, Chandra won't be able to forget January 25, 2019, when Essel Group's share prices crashed and wiped out a staggering Rs. 13,352 crore in market valuation in just one day. ZEEL lost over 26 per cent, Dish TV 33 per cent and Essel Propack around 16 per cent of market valuation. It seems that the immediate trigger was news reports that the alleged links between the Essel Group, Nityank Infrapower and Multiventures were being probed by the Serious Fraud Investigation Office (SFIO) concerning deposits of close to Rs. 3,000 crore after the ill-fated demonetization was announced on November 8, 2016.
The mayhem of January 25 caused Chandra to suspect foul play to hammer down the share prices with the intent of scaring away potential investors with whom he was negotiating at that time to sell promoter stake. It was this sequence of events that prompted the 68-year-old media baron to write the open letter to sooth the jittery nerves of the non-banking financial institutions, mutual funds and banks that had loaned money to the Essel Group against pledged shares.
It's expected that over the next year, Chandra and his team of close confidants will be consolidating the business and might even make attempts to buy back some percentage of the promoter equity that was sold to pare down the debt.