PROJECT Rahat was initiated by the District Administration of Udhampur in October 2015 after a three-month long participatory planning and consultation exercise as well as technology sharing agreements.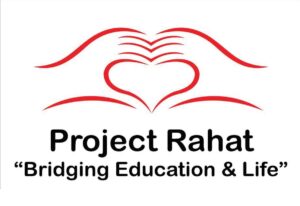 Bridges under Project Rahat, spanning up to 30-40 metres, have been initiated near schools in hilly terrain, remote hamlets, traditional paths, livestock movement routes, nomadic migration routes, ration carriage access and approaches to sources of water. In the recent past, a large number of lives were lost, thousands of students deprived of education, livestock perished and livelihood affected due to flooding of rivulets having huge catchment areas. So, bridges were planned at critical points, providing round the year connectivity in villages.
Stages of Project Rahat : The project was conceived and planned at the District Administration level and executed through the Rural Development Department. The process included: planning meetings; resourcemobilisation; public meetings and consultations; participatory planning; visits to DRDO-HESCO Dehradun; designing; initiation and construction; testing; launching and dedication; and, social audit.
Unique model of funding: No additional sources were requisitioned. Instead, available resources under various plans were converged for the construction of footbridges as community asset.
Funding through convergence: The project has been designed under convergence of funds from various sources/ heads and contribution of community resources like MGNREGA, Corporate Social Responsibility, District Innovation Fund, Untied Grants, SCA to TSP, SCA to SCSP, MPLADS, MLA-CDF, Bad-Pocket Initiative, Community Development Plan grants, District Plan, SDRF, timber, etc

Phases: Initially the project was launched in two phases with a target of 114 bridges. However, after massive public demand and successful implementation on ground, Phase-III with additional 56 bridges has been planned. This makes the total number of bridges 170 (See Table 1).
Benefit Analysis: Bridges constructed under Project Rahat have connected schools, hospitals, Anganwadi centres, ration depots and also reduced the distance traversed by local inhabitants (See Table 2).
The project benefits 327 schools, having an enrolment of 27,465 students. It reduces the distance by 349 km cumulatively in the district for reaching these schools. A total of 183 depots—having 30,069 families comprising 1,30,635 persons—have been benefitted in terms of ration carriage and transportation. Overall, a population of 1,81,750 has been benefitted by these bridges. Also, 512 Anganwadi centres are connected.
Employment: Project Rahat has generated more than 42,250 person-days of employment for both skilled and unskilled labour in the district.
Specifications: The bridges have been designed with technology developed by Defense Research and Development Organisation (DRDO) and provided through Dehradun-based HESCO. It has a load/ weight bearing capacity of 500 kg/ sq m.

Funding/Budget: Bridges under Project Rahat have been constructed under convergence with major funding under MGNREGA and proportionate Gap Funding from other schemes (See Table 3).
Timeline: The bridges have been constructed in record time. More than 170 bridges will be completed by July 2016. As many as 103 bridges are nearing completion and 56 have been completed.
Project team: A dedicated project team comprised of officers from District Administration headed by District Development Commissioner along with Assistant Commissioner Development, Block Development Officers, Engineers from REW and Technical Consultants supervises the planning and implementation of Project Rahat. The project was planned and designed by me, when I was posted as DC Udhampur.
(The writer is Additional Special Secretary to the J&K Chief Minister)