WHEN institutions of faith crumble, it hurts. As Peter F Drucker says, "No institution can possibly survive if it needs geniuses or supermen to manage it. It must be organised in such a way as to be able to get along under a leadership composed of average human beings."
As the saying goes, "There are no good or bad regiments but Colonels." If the man in command is good, the regiment will be good. If he is bad, the regiment will be bad. This holds true for the Central Bureau of Investigation (CBI). Each of its leaders changed the organisation's orientation, independent character, credibility and goodwill.
There was a time when individuals and State governments would demand a CBI inquiry. The reason: the CBI commanded respect. People who had lost faith in the police believed the CBI could deliver justice. It was perceived as a fair and impartial investigative agency in the country. The Estimates Committee of Parliament in the 1960s described the CBI as the only hope for the country! Not anymore.
The CBI today has been reduced to a pawn of anyone with influence. Do we really need an agency that cleans up other people's mess and is only used to malign, play havoc with reputations, reopen an old case to 'fix' opponents, keep allies on their toes and meet "narrow political ends?" An organisation that always keeps looking over its back to see who is controlling it externally? Many of its cases drag for decades without a chargesheet and eventually get overturned in court. By that time, some of the complainants, accused or witnesses are dead and someone's reputation is irreparably lost. Once considered an unbiased investigation agency, the CBI today has lost its sheen because of political interference.
As the Shah Commission cautioned, "with a view to prevent a recurrence of the type of abuse of authority and misuse of power by the Director CBI in future… It is imperative for the CBI to realise that in setting afoot a series of actions against individuals—whether officials or non-officials—they are irretrievably damaging the reputation and social standing of the individuals concerned. They should not, therefore, be allowed to initiate proceedings against anyone unless it is ensured that the facts on record warrant the type of proceedings that they launch."
Every government after Independence has used the CBI and its Director as a puppet in its hands. The entry, exit or postretirement lollipops given to CBI Directors have always invited controversy.
Why does the CBI always need permission from some authority to register a case against a corrupt public servant or appeal in a higher court? If the Central Vigilance Commission (CVC) can run the CBI effectively, why not merge the CBI as its wing? If institutions like SEBI, TRAI, Competition Commission of India and National Human Rights Commission can be allowed autonomy to function, why not the CBI? Institutions need authority with accountability. If the Income Tax Department or Competition Commission can have their own internal checks and balances to ensure that no arbitrary decisions are taken, why can't the CBI have an internal tribunal, ombudsman or regulatory mechanism to keep everything in balance without fear or favour?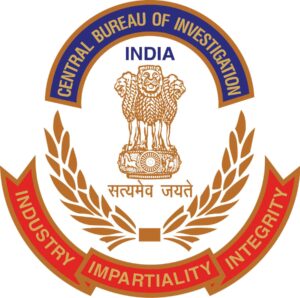 Every government after Independence has used the CBI and its Director as a puppet in its hands. The entry, exit or post-retirement lollipops given to CBI Directors have always invited controversy. All the 25 Directors of the CBI so far were either blue-eyed boys of someone, or were brought in to fix some political leader—none of them actually served the organisation for the sake of esprit de corps or organisational loyalty. They were all asked to follow a specific agenda and were axed if they deviated from the laid-down path. US Mishra, the 21st Director of the CBI, paid the price for initiating a case against Mayawati. Joginder Singh refused to obey IK Gujral's orders to slow down the fodder scam case against Lalu Yadav and was transferred. Home Minister Indrajit Gupta's advice to save his own "skin and save the skin of the department" proved futile. Joint director NK Singh, who in 1977 dared to take former Prime Minister Indira Gandhi into custody, was himself arrested by the Haryana police and taken to Gurgaon in a midnight raid.
How else do you explain the fact that the CBI waited for the defeat of the Congress government in 1989 to register the Bofors case in 1990? And, even after spending nearly Rs 250 crore to probe the Rs 64-crore deal, all politicians, bureaucrats and businessmen are safely out of the CBI net. The only explanation is that the investigation was shoddy since the beginning and chargesheet were based on weak evidence. The agency also failed to bring Quattrocchi back to India because Italy does not extradite its citizens.
Speaking at a CBI function, former West Bengal Governor Gopal Krishna Gandhi remarked, "CBI is often called DDT 'Department of Dirty Tricks'… Successive governments have been reluctant to sanction that order of autonomy. The politician, especially the politician in office, would want to continue to employ various methods to intimidate or influence CBI officials and would therefore be guilty of diluting the CBI independence."
AS eminent jurist Fali Nariman puts it, the CBI is run "not by notes on files but on nods or winks of the minister, or senior bureaucrats, in charge of the administrative ministry."
Right from the word go, the CBI has been an organisation where the personality of its Director and his equation with the political masters determined its freedom and effectiveness. Though initially raised as an anti-corruption agency to unearth corruption in defence deals—right from the jeep scam in 1948 to Bofors in 1987, HDW submarine deal in 1987, Czech pistol deal, Barak missile scam in 1999, Kargil coffin scam, Tatra trucks in 2012 and Agusta Westland chopper deal in 2013—the CBI has not been able to crack a single case. The reason: its officers have no grounding on defence matters and aren't even sent for Army orientation courses. Even at the political level, in the last 67 years after Independence, not a single case against a minister ended in conviction in court.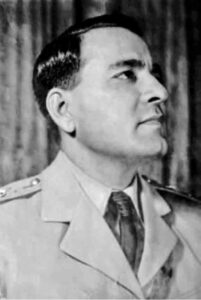 A number of cases against big sharks have been deliberately weakened, withdrawn or sloppily defended to ensure acquittal of the accused. Gopala Subramanium, the CBI council in the Lakhubhai Patel case, resigned after the law ministry asked him not to oppose Narasimha Rao's bail application. This amounted to asking an officer of the court to cover up a crime and to protect the offender. Similarly, Patna High Court was shocked to discover that the scathing report against Lalu Yadav prepared by Joint Director UN Biswas was replaced by a diluted version prepared by DIG Ranjit Singh. Is this what equality before law and fair trial mean?
Since Independence, there have been charges of corruption against quite a few ministers and civil servants, as the jeep scandal (1948), Mudgal case (1951), Mundra deals (1957-58), Malaviya-Sirajuddin scandal (1963) and Pratap Singh Kairon case (1963). The deterioration of values started in the Nehru era. The Minister for Mines, KD Malaviya, was found to be favouring a Calcutta-based firm which gave him a campaign contribution of Rs 10,000. Finance Minister TT Krishnamachari and Kairon, the Chief Minister of Punjab, were asked to resign. HG Mudgal, an MP who took monetary benefits from the Bullion Merchants Association for tabling Parliament questions, had to resign. Ram Kishan Dalmia was imprisoned in the Haridas Mundhra case and relations between Nehru and his son-in-law, Feroze Gandhi, became sour. "The Government went out of its way to shield its ministers," as stated by eminent civil servant AD Gorwala in his report.
The jeep scam was the first major corruption case after Independence involving 155 jeeps ordered by VK Krishna Menon. But Home Minister GB Pant ignored the Ananthsayanam Ayyangar Inquiry Committee report and announced in Parliament that the jeep scandal case was closed for judicial inquiry. As a result, Menon went on to become India's defence minister and the CBI, which was close to solving the case, was asked to shelve it. Dharamnath Prasad Kohli, the founder Director of the CBI, remained at the helm for 16 years in the 1950s and '60s. Sardar Patel, the Deputy Prime Minister and in-charge of the Home Department, took special interest in weeding out corruption. An IPS officer of the Uttar Pradesh cadre, Kohli also had the support of Union Home Ministers Govind Ballabh Pant and Lal Bahadur Shastri as well as Home Secretary LP Singh. Both Singh and Kohli made valuable recommendations for prevention of corruption as members of the Santhanam Committee.
At the time, the CBI, then called the Special Police Establishment (SPE), was a small police unit. Kohli set about reorganising it as a central investigating agency dealing in anti-corruption cases. He toured extensively to identify competent police officers for meeting the staff requirements for the CBI headquarters in Delhi and branches in the States. All quality investigations were done by inspectors and deputy superintendents while SPs and DIGs investigated important cases. He set up a prosecution branch, an Economic Offences Wing, Central Forensic Science Laboratory and Interpol division. The organisation called Central Bureau of Investigation was formalised by a resolution of the Government of India.
Kohli laid the ground for several best practices within the CBI. At the time of chargesheeting an accused, his name was not mentioned in the press release to prevent any premature humiliation.
Kohli laid the ground for several best practices within the CBI. Officers were not supposed to inquire about the progress of cases their colleagues were investigating. In case an outsider—minister or secretary—enquired about a case, officers were asked to record it on file to prevent unauthorised enquiries. Investigative officers were told to avoid undue publicity. At the time of chargesheeting an accused, his name was not mentioned in the press release to prevent any premature humiliation. Only after the conviction was the name of the accused revealed. In his farewell letter to officers before retiring, Kohli gave the motto: 'Industry, Impartiality, Integrity'.
Kohli wanted CBI officers to function without any bias or prejudice. A DSP, who got involved with an accused, was imprisoned. Kohli laid down that an accused should not be arrested unless it was absolutely necessary, but in 1977 Home Minister Charan Singh strongly believed that arrests in CBI cases were necessary to impress upon the people the government's determination to root out corruption and reversed Kohli's decision.
By and large, Kohli remained blemishless but even he could not create a separate CBI cadre. As a result, the organisation was always begging various State police departments for officers on deputation. He insisted on rigorous integrity checks of officers before accepting them. As a result, the CBI always had unfilled vacancies year after year.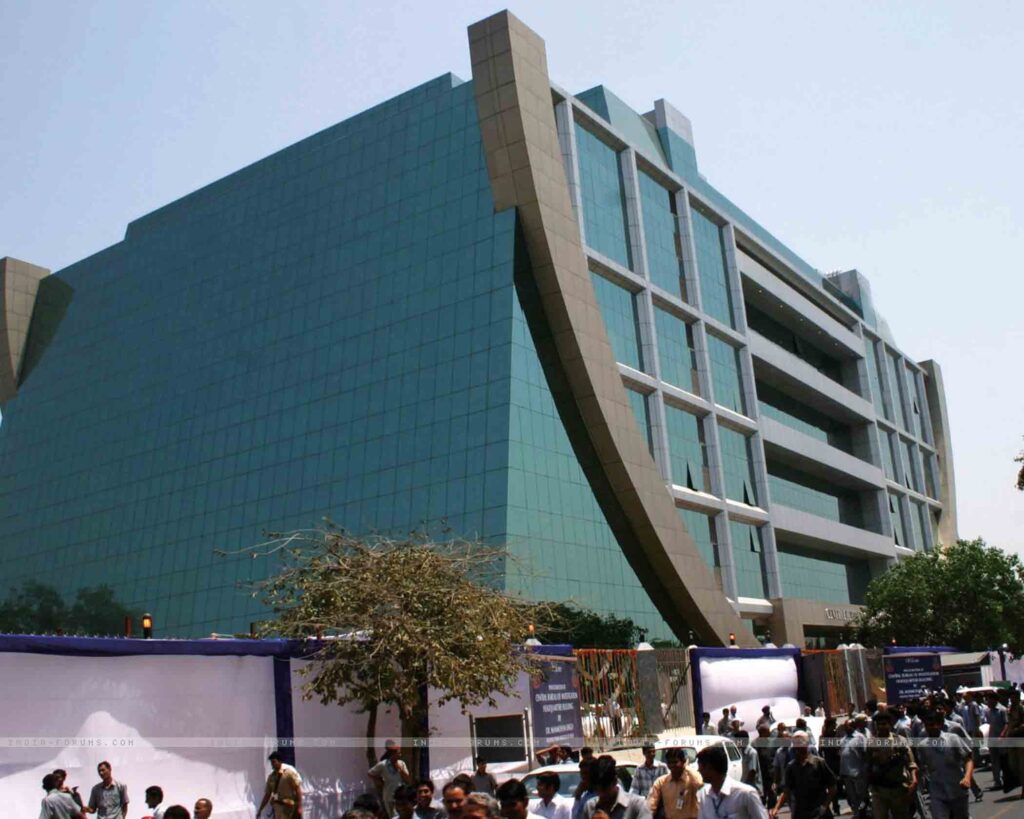 KOHLI'S successor, FV Arul, a 1941-batch Imperial Police officer, was Police Commissioner of Madras and DIG CID before taking over as Director CBI from 1968 to 1971. He became the first Indian to become Vice-President of Interpol and, like Kohli, was more or less independent. Nehru didn't interfere much with the functioning of the CBI and Shastri too was a man of integrity. He ordered a CBI inquiry against Orissa supremo Biju Patnaik for corruption and improper use of authority. The CBI inquiry concluded that though Patnaik was not directly involved in corruption, there were some irregularities. Shastri constituted a sub-committee and wrote to Patnaik that though corruption could not be established, there were administrative irregularities and indiscretion, so both Patnaik and his deputy, Biren Mitra, should resign. When Shastri stuck to his guns, Patnaik left the Congress to later form the Biju Janata Dal.
India's next Prime Minister, Indira Gandhi, changed the rules of the game. Indira, who took over as Prime Minister in 1966, had her own ideas about running the government. As she herself remarked, "My father was a saint, I am not." She shifted the CBI from the Home Ministry to the PMO. She started the tradition of hoisting loyal officers to the post of Director CBI and then using them to settle scores with her opponents. But Mrs Gandhi was very particular about certain things. Instead of personally meeting the CBI Director, she conveyed her wishes through her principal secretary, RK Dhawan.
MRS Gandhi could not tolerate dissent and dismissed democratically elected State governments. The many scams during her tenure included the Nagarwala financial scam (1971), Maruti scandal (1974), Kuo oil deal (1976), Antulay Trust scam, Lakhubhai Pathak cheating case (1983) and Churhat lottery scam. She controlled the party funds. This led to a degeneration of values, criminalisation and rise of money power in politics. In the Nagarwala case, Rs 60 lakh was withdrawn from the Parliament Street branch of SBI by Nagarwala, who said it was at the behest of Prime Minister Indira Gandhi. The Jaganmohan Reddy Commission found insufficient evidence to indict her. The investigating officer, DK Kashyap, was mysteriously killed in a car accident while Nagarwala died in prison. The Shah Commission observed, "Some police officers behaved as though they were not accountable at all to any public authority. The decision to arrest and release certain persons was entirely on political considerations which were intended to be favourable to the ruling party. Employing the police to the advantage of any political party is a sure source of subverting the rule of law."
The man behind the extreme politicisation of the CBI was D Sen. He was given two extensions by Mrs Gandhi and he transformed the CBI into a politically motivated agency for arm twisting politicians and bureaucrats. The Shah Commission indicted him for abusing his authority during the Emergency, which was the darkest chapter in the history of the CBI.
Sen allowed himself to be used as a collaborator and was prepared to do anything on the orders of Sanjay Gandhi or Dhawan. Mrs Gandhi, Dhawan and Sen were tried in 1978 for breach of privilege. A chargesheet was filed against Dhawan, Pranab Mukherjee, D Sen and PS Bhinder (Delhi Police Commissioner) for counterfeiting, causing grievous hurt and wrongful confinement under various sections of the IPC. After retirement as Director CBI, Sen continued to be an Adviser in the Union Home Ministry from 1979 to '80, while his son, Nirupam Sen, a 1969-batch IFS officer, was India's Permanent Representative to the United Nations and High Commissioner to Sri Lanka and Norway.
Both SN Mathur and CV Narasimhan, who succeeded Sen, could not hold on to the seat for even one year. A former Director, Intelligence Bureau, for almost five years and DGP Punjab, Mathur left without a trace while Narasimhan, or CVN, who stood first in the first batch of the IPS (1948), handled some high-profile criminal cases against Mrs Gandhi after her electoral defeat. The controversy surrounding her arrest and subsequent release on bail raised the hackles of the Janata Party government, which unceremoniously sent him off as member-secretary of the newly constituted National Police Commission (NPC). The government under Morarji Desai and Home Minister Charan Singh wanted the CBI to arrest Mrs Gandhi.
In its two-and-a-half-year tenure, the Janata government shuffled four directors Mathur, Narasimhan, John Lobo and RD Singh. Lobo, a Goan who had investigated the Commander Nanawati case before moving to the CBI, tried his best to resist pressure. Home Minister Singh then created a special cell under his protégé, RD Singh. When Lobo protested, he was eased out and Charan Singh, who by then had become the Prime Minister, promoted RD Singh to investigate cases against Mrs Gandhi. He also got all cases against George Fernandes filed during the the Indira regime withdrawn. But, apart from the Kissa Kursi Ka case, none of the cases reached the trial court and when the Congress returned to power, even this case was closed.
A valuable insight into the functioning of the CBI is provided by NK Singh's book, The Plain Truth: Memoirs of a CBI Officer. Singh, who retired as Director-General of the Bureau of Police Research and Development, describes how he ran into trouble with two Prime Ministers of India, Indira Gandhi and Chandra Shekhar. Singh, who fought a lone battle in court against Chandra Shekhar and his law minister and the entire establishment for his investigation of the case against Chandraswami, also dwells on the role played by TN Seshan and Naresh Chandra, the Ambassador to Washington at that time.
Singh, a 1961-batch IPS officer and CBI SP, who had earlier prosecuted Sanjay Gandhi and VC Shukla in the Kissa Kursi Ka case, earned Mrs Gandhi's wrath when he landed up at her residence, 12 Willingdon Crescent, to arrest her in October 1977. He was made to wait while she took time to get ready and locked herself in a bedroom where she held parleys with partymen and family members for a long time. When she came out, at least 15 vehicles driven by Rajiv Gandhi, Sanjay Gandhi and their supporters followed the CBI team to the Kingsway camp police guesthouse, where she was kept in a VIP suite for the night. "Look, they are taking me away under arrest,'' she kept shouting to the crowd on the way. After she returned to power, Singh was transferred out of the agency in January 1980 amid protests by the opposition. On Sanjay's orders, Haryana Armed Police personnel surrounded his house at midnight before forcibly arresting and taking him away to Gurgaon.
Rajiv Gandhi, who was particularly beleaguered by the Bofors, HDW, Fairfax and Westland cases and kickbacks in the Airbus A-320 deal in the late 1980s, brought in Mohan Katre as CBI Director to hush up the Bofors investigation. Katre himself started supervising the investigation. The CBI under him filed a mild FIR in the Airbus A-320 case against senior Indian Airlines and civil aviation officials. No politicians were named in the FIR. The case against the officials also never took off. Similarly, Katre reportedly managed to scuttle a move by Additional Director Radhakrishna Nair to register a case against the Ambanis. Katre reportedly managed to keep the file in cold storage for several months before rejecting it altogether. It is reported that later it became known that Katre's son, Umesh, had business connections with the Ambanis. Katre also allegedly ensured that no chargesheet was filed against Win Chadha, an Indian national who was the Bofors representative in India since the 1970s. This helped PC Chidambaram claim in the Lok Sabha that no Indian received any kickback in the Bofors deal. When Katre's term was coming to an end, Nair was nominated as his successor. But, just a day before Nair was to take over on November 1, news of Katre's extension came. Nair took premature retirement and Katre continued as director. It is alleged that a Mumbai business house was behind the move. Even though Chidambaram, who was then Minister of State for Personnel, had ruled that Katre should retire on schedule, Katre managed to get him overruled by Buta Singh and Rajiv Gandhi, both senior to Chidambaram.
INTERESTINGLY, the Swedish police chief, Sten Lindstrom, wrote to Katre, offering help in the Bofors case but Chidambaram opined that since the matter was with the Joint Parliamentary Committee (JPC), the CBI should not get involved. This was the reason why the CBI filed the FIR in the Bofors case only on January 23, 1990 four years after the kickbacks long enough to cleanse the trail. No CBI officer visited Sweden or bothered to meet Lindstrom to get more information in the case.
After Katre's extended term also ran out, the Rajiv Gandhi government brought in AP Mukherjee, who made himself useful by exploiting the Syed Modi murder case against VP Singh's lieutenant, Sanjay Singh, and badminton player Ameeta Modi. To get the maximum media attention, he leaked extracts from Ameeta's diary. But when the government changed, he was a marked man.
Meanwhile, godman Chandra-swami reportedly fabricated a fake account in the name of VP Singh's son, Ajeya, in St Kitts island. Within one month of VP Singh's taking over, Mukherjee was shown the door for tampering with evidence to help Rajiv Gandhi and Rajendra Shekhar, an old CBI hand, was brought in from Rajasthan as CBI Director. Specifically tasked by VP Singh to expedite the Bofors and St Kitts investigations, Shekhar set the ball rolling by addressing a press conference to announce the registration of a 56-page FIR in the Bofors case. NK Singh, who had served under him as SP when he was DIG, was brought back to CBI as Joint Director in February 1990. The duo managed to accelerate investigations in the phone tapping case, Airbus-320 deal and St Kitts forgery case in less than a year. At this point, more than half the CBI officers three joint directors and 150 inspectors were just investigating Bofors, HDW and Airbus cases. But, by the time the mystery behind the St Kitts case came close to being solved, the VP Singh government fell. But, by that time, Shekhar had already lost the battle over Sanjay Singh in the Modi murder case. Shekhar reportedly did not quite appreciate the Cabinet Secretary's office dictating things like the date of hearing and changing the CBI special counsel. When he refused, an official notification cancelled appointments of all special counsels as part of a new economy drive. This ensured that even the CBI special counsel's appointment stood terminated and Sanjay Singh was discharged.
CHANDRASWAMI fled the country hours before VP Singh took over and never returned to India as long as he was in power. The other developments in the CBI during the VP Singh era were FIRs against Win Chadha, Ottavio Quattrochi, the Hindujas and others. A crack team of officers, led by CBI Joint Director K Madhavan, worked day and night to decipher the mystery behind the Lotus, Tulip and Mont Blanc Swiss bank accounts. They were given unlimited powers to do whatever possible to uncover the truth. But after the VP Singh government fell, the crack unit was disbanded and Madhavan was reportedly prevented from pursuing the case. Madhavan resigned in protest and the investigation came to a standstill.
Within a month of Chandra Shekhar becoming PM in 1990, Rajendra Shekhar was given marching orders. He went back to Rajasthan as DGP and Vijay Karan, who was junior to him in service with no previous experience in the CBI, was asked to take charge. Likewise, MK Narayanan was brought as Director IB in place of RP Joshi, a relative of Cabinet Secretary Vinod Pande, and Naresh Chandra was asked to take over as Cabinet Secretary. The Special Investigation Group (SIG) was disbanded and cases like the Airbus-320 scandal and St Kitts fraud were put into cold storage.
Within 15 days of Chandra Shekhar taking oath, Chandraswami returned to India. But not before securing an anticipatory bail from Delhi High Court. Adnan Khashoggi landed in a chartered DC-10 aircraft. Meanwhile, unmindful of these changing equations, the CBI informed Parliament that the St Kitts investigations would be complete within three months. But when NK Singh requested permission to interrogate Chandraswami, it was turned down. The then Law Minister, Subramanium Swamy, called the CBI Additional Director, SK Seth, and allegedly told him how upset the PM was with the CBI's decision to interrogate Chandraswami. NK Singh was later shifted to Border Security Force.
Vijay Karan reportedly delayed the progress in the Jain hawala case and sealed the diaries with sensitive information on hawala beneficiaries. Joint Director BB Lal and DIG Amod Kanth, who had reportedly recorded SK Jain's statement claiming to have paid Rs 1 crore to Narasimha Rao, were transferred out.
On another occasion, Vijay Karan reportedly received a call from the PMO enquiring about the progress of the St Kitts case. Chandra Shekhar allegedly lost his cool on being told that the US authorities had seized some documents after the CBI's Letter Rogatory and that the SP in charge of the case had gone to meet them. He reportedly wanted an explanation on why he was not consulted.
Luckily for Vijay Karan, the Chandra Shekhar government did not last and Narasimha Rao government decided to retain him as CBI Director.
After Vijay Karan's term got over, the Rao government brought in SK Dutta, who reportedly had a tough time dealing with political pressures. The CBI under him faced a lot of flak for letting off Union Carbide chief Warren Anderson on bail. So, Dutta decided to tighten the screws on Anderson. AN Verma, the Principal Secretary to Rao, called him and reportedly wanted to know why the CBI was hounding Anderson. Verma was reported to be furious and cited reports from the Finance and External Affairs Ministries saying that this would jeopardise foreign investment. Dutta got himself into trouble when he reportedly asked Verma to lay off.
Soon Dutta was confronted with the Harshad Mehta case, the biggest financial fraud case in the history of CBI. When the news of irregularities in the State Bank of India (SBI) hit the headlines, the CBI reportedly kept waiting for orders before registering a case. Another reason why there was a delay in starting the investigation was that the CBI had never handled such a massive financial fraud and needed to put together a team of bankers, chartered accountants and other advisers. The PMO was kept in the loop and it Is said that it took keen interest in the day-to-day progress of the case. The CBI took Mehta into custody and was close to examining Finance Secretary KP Geethakrishnan and Reserve Bank Governor S Venkitaramanan. But when 'sources' reportedly revealed the involvement of former Planning Commission member V Krishnamurthy and the CBI decided to arrest him, Dutta was allegedly told to resign the very next day.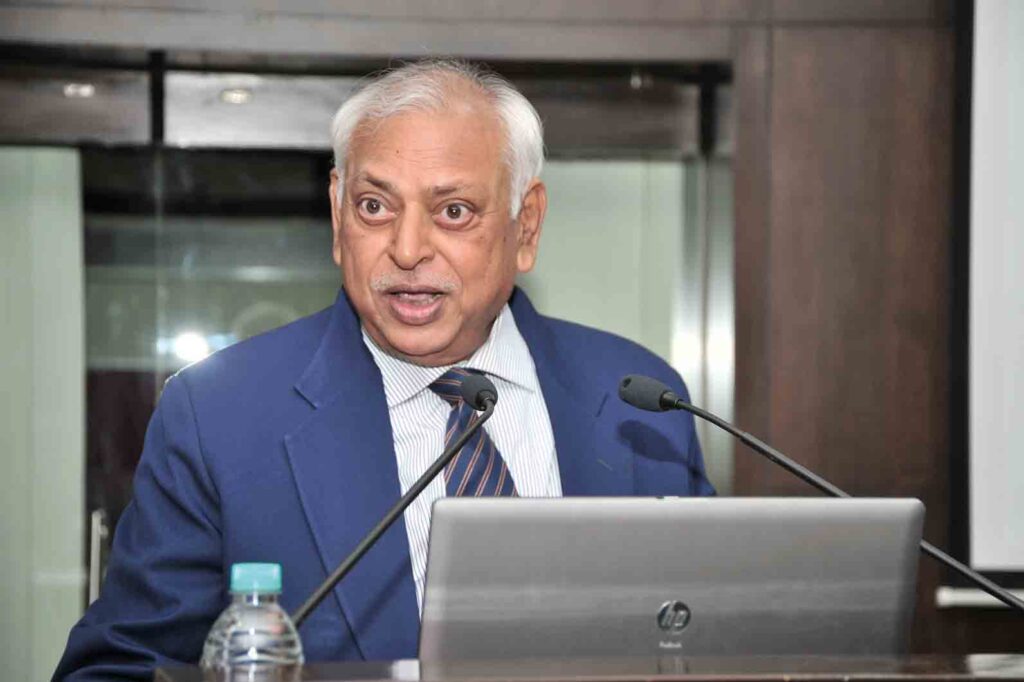 Dutta's successor, K Vijaya Rama Rao, had been a farmer-turned-history professor in Andhra Pradesh before joining the IPS. In spite of no CBI experience in 33 years of service, he found himself in the hot seat reportedly because of his closeness to Narasimha Rao. He 'managed' controversial cases like Bofors, the Babri Masjid demolition, securities scam, Beant Singh assassination, Jain hawala case, Purulia arms drop and the Chandraswami case. Narasimha Rao's son was alleged to be involved in the gold star and JMM cases. As a last-ditch effort, the Rao government in December 1994 issued a directive, "Investigations, final reports, preliminary inquiries and legal sanction to prosecute related to cabinet ministers, ministers of state and deputy ministers shall now be referred to the Prime Minister."
The Rao government brought in SK Dutta, under whom the CBI faced a lot of flak for letting off Union Carbide chief Warren Anderson on bail
RAMA Rao reportedly tried to soft-pedal the case against Planning Commission member Krishnamurthy. It is also reported that he unlocked and splashed the contents of the Jain hawala diaries to 'silence' Narasimha Rao's opponents within and outside the Congress. Significantly, the Jain Hawala case was dismissed by Delhi High Court and even the Supreme Court, which had been monitoring the case till the chargesheet stage, concurred that there was insufficient evidence.
The next Prime Minister, HD Deve Gowda, hand-picked Joginder Singh from his home State, Karnataka. Singh, a 1961-batch Karnataka cadre IPS officer, was allegedly asked to slow down investigation in the fodder scam involving Bihar's Lalu Prasad Yadav, expedite the JMM MPs' bribery case as well as disproportionate assets case against Congress chief Sitaram Kesri and murder of his personal physician, Dr Tanwar. The other sensitive cases he handled included the Sukh Ram case, Rs 1.33-billion urea scam and the $100,000 Lakhubhai Pathak cheating case.
But Singh had a habit of speaking to the media and shooting off his mouth. Within a fortnight of assuming charge, he was pulled up by the Supreme Court for inept monitoring of the hawala investigation. The CBI was also criticised for its weak evidence in the hawala and St Kitts case chargesheets. The CBI failed to produce a shred of evidence against any politician in the Jain hawala case. As a result all the accused were discharged by Delhi High Court which found no legal merit in the case. Likewise, the court found insufficient evidence in the St Kitts case and discharged both Narasimha Rao and KK Tewari. In the Bofors case too, Singh was reprimanded for leaks pertaining to Rajiv Gandhi even before the chargesheet had been filed.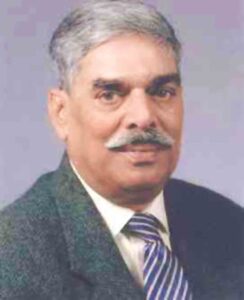 When Singh failed to live up to Gowda's expectations, relations between the two began to sour. The Prime Minister reportedly wanted Singh to go easy on the fodder case, but when he asked for an order in writing, things were never the same between them. Gowda obviously did not like Singh's independent thinking on more than one occasion. It is said that in the JMM bribery case, Gowda called him and asked him to file an affidavit saying Surinder Mahto was an unreliable witness. Singh reportedly refused. Gowda was seriously considering replacing Singh, whom he suspected of hobnobbing with his political adversaries like Kesri and others.
CHOOSING Singh proved to be Deve Gowda's biggest mistake and in the process he lost the support of and made enemies with both Lalu and Kesri. The result was that his minority coalition government lost the vote of confidence. Lalu suspected Gowda and his coterie of not doing enough to get him off the CBI hook. That is why the Janata Dal president was among the first to ask Gowda to step down and save the government. In spite of everything, IK Gujral initially decided to retain Joginder Singh, who in his 11-month career in the CBI, made few friends and more enemies and came under attack from politicians, judiciary, executive and media.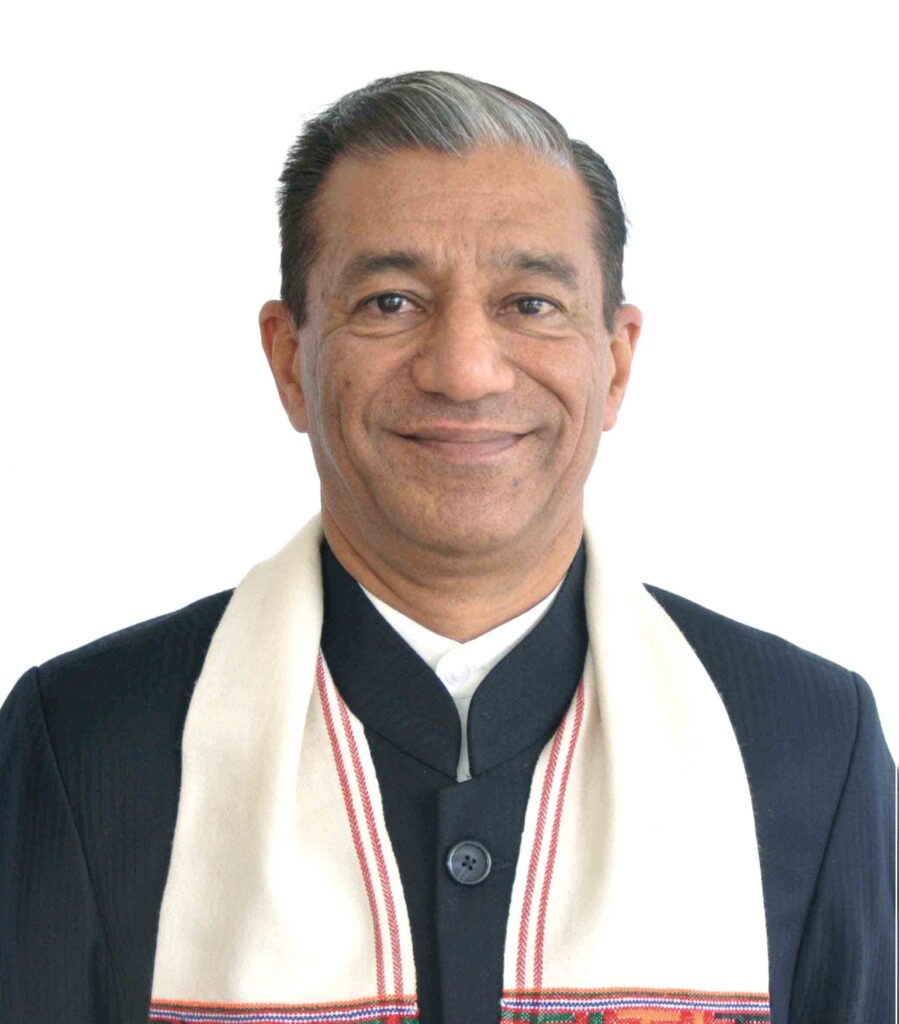 The last straw came when Singh made tall claims about filing chargesheets against Lalu Yadav, Jagannath Mishra, CP Verma and 53 others, without even obtaining a sanction from the Bihar governor to file the chargesheet. The countdown finally began when, without informing the Prime Minister, Singh issued a press communiqué stating that he was going to prosecute Lalu soon. This impulsiveness backfired on him.
The enmity with Kesri, whom Gujral reportedly wanted to cultivate, provided the last blow. The Congress president, holding a grudge against him for the manner in which he was treated by the CBI team, reportedly told Gujral to shift Joginder out and Gujral obliged.
Out of the blue, the Ministry of Personnel asked Singh just four months from retirement to move to the Home Ministry as Special Secretary and RC Sharma a Special Director in the CBI already on a year's extension to take over as Director. So sudden was the decision that Gujral even forgot to inform his Home Minister, Indrajit Gupta, about this. Gupta was obviously shocked when Singh was abruptly "promoted and transferred" as Special Secretary and made to report to him in the Home Ministry. Though personally known to the Gujral family, Sharma was asked to maintain his distance so that the relationship was not exploited or misused. The same day the CBI told Patna High Court that the change would not affect the investigations in the fodder case and that CBI Joint Director (East) UN Biswas would continue to supervise investigations.
Sharma, a 1963-batch Punjab cadre IPS officer, who was handling Bofors, Chandraswami, St Kitts and securities scam cases for nearly a decade, had a tough time explaining why CBI allowed Quattrocchi to run away. The Chief Metropolitan Magistrate of Delhi wanted to know why criminal proceedings against Quattrocchi were suddenly dropped and Interpol was asked to remove the red corner notice against him without the court's permission. Interestingly, Sharma had made a statement that Quattrocchi was not involved at all in the Bofors deal. Right from the first day in the office, Sharma went about undoing whatever his predecessor had done. Sharma's statement" arrest of politicians will be the exception than the rule"—created a furore. One of his decisions as Director was to bring the probe into the Bofors gun deal to a grounding halt. Three key officers in the Special Investigation Team (SIT) were transferred. Revanna Siddhaiah was sent to Bengaluru as police commissioner while DIGs PM Nair and NR Wasan were transferred out on the grounds that there was not enough work in the Bofors cell. All this was done reportedly on the orders of Gujral, who did not want to upset the Congress by dragging Rajiv Gandhi into the scandal.
Sharma's tenure will be remembered for the controversy created on more than one occasion in cases like the Bofors and animal husbandry fraud. He is known as the man who scuttled many investigations in which political stakes were high and restricted the flow of information to the media, affecting the organisation's credibility.
His successor was DR Karthikeyan. Everyone knew that Karthikeyan's tenure in the CBI was going to be short as the six-month extension of his service was due to expire. Earlier, Minister of State for Personnel SR Balasubramaniam had made a strong plea for Karthikeyan's extension as his presence was essential to ensure continuity in the Indian Bank investigations. At that time, the Jain hawala scandal was at its peak. Also, several important cases against top-ranking leaders like Madhavsinh Solanki, Sheila Kaul, Sukh Ram, Satish Sharma and PK Thungon were hanging fire.
The Supreme Court's order in the Jain hawala case sought to provide functional autonomy to the CBI by placing it under the supervision of the CVC. The court also abolished the 1969 Single Directive that prevented the CBI from conducting investigations against officers above the rank of joint secretary without the permission of the ministry concerned. Karthikeyan retained supervisory control in the Rajiv Gandhi assassination case and allocated other cases to Special Director Trinath Mishra and Additional Directors G Achari and PC Sharma.
Known for his commitment to transparency, Karthikeyan allowed reasonable access to media but warned his officers against "premature publicity" in cases where prima facie evidence did not exist. Karthikeyan's biggest challenge was to protect the CBI's autonomy from political pressure.
KARTHIKEYAN also faced a tough time resisting efforts to derail the proceedings in the Rajiv Gandhi assassination case. However, as DSP K Ragothaman, the CBI chief investigating officer in the assassination case, writes in his book, Conspiracy to Kill Rajiv Gandhi: From CBI Files, he wanted to question M Karunanidhi but Karthikeyan, who was the SIT chief, told him not to create such issues. According to Ragothaman, a video purportedly showing Dhanu, the assassin, at the Sriperumbudur public meeting on the day of Rajiv's killing was suppressed by then IB chief MK Narayanan, who made a reference to the video in a note to then PM Chandra Shekar but did not bring it to the notice of the SIT. The SIT finally came to know about the video later from the Justice Verma Commission. When Kartikeyan's term got over, he was transferred as Director-General, National Human Rights Commission.
A strong rumour after LK Advani became Home Minister in the AB Vajpayee government was that the CBI would soon be transferred from the Ministry of Personnel to the Home Ministry. Though this did not happen and the CBI continued to be under the Prime Minister's Office, in practice Advani began calling the shots. Both he and the new CBI Director, Trinath Mishra, not only had offices close to each other in North Block but also shared a good equation. By default, no one disturbed them as both Principal Secretary Brajesh Mishra and Secretary to the PM NK Singh had other pressing issues at hand.
Known for his integrity, Mishra had a mind of his own and stepped out and did a few things his way. Initially, this strategy worked in cases like the Shivpuri idol theft case in which the stolen antiques were recovered in just three months and the dropsy deaths case in which the accused were chargesheeted. The split in their relations came in 1998 when the CBI raided the premises of Dhirubhai Ambani in Mumbai, armed with a search warrant to probe the leakage of some sensitive official documents. Prior to this, Mishra sanctioned raids on Romesh Sharma, an accomplice of underworld don Dawood Ibrahim, and V Balasubramaniam, a top Reliance official, under the Official Secrets Act. But Reliance reportedly had prior information about the raid. Bundles of papers were removed. Lack of coordination between the CBI, Delhi Police and Income Tax officials taking part in the search in Delhi goofed up the operation. The late-night raids also violated the Income Tax manual which says that searches should not be conducted after sundown. The raids did not yield much evidence; instead, embarrassed the government.
THE fact that Mishra did not seek Vajpayee's permission for the raids became the grounds for his removal from office within a fortnight. Both Vajpayee and Advani made it clear that humiliating Dhirubhai by raiding his house was not what they wanted. Though traditionally close to the Congress, the group had not done anything to upset the BJP and was seen to be maintaining cordial relations with top leaders like Vajpayee and Pramod Mahajan. So, when the CBI Director insisted, he was told to do what he "felt was right". This did not mean all-out support. As a result, one of the shortest tenures—less than nine months—of a CBI Director came to an end and Mishra moved out as OSD in the Cabinet Secretariat.
He was succeeded by RK Raghavan. It was Raghavan's first posting in the CBI. A 1963-batch IPS officer, Raghavan had been DGP (Vigilance) in Tamil Nadu and had a knack of getting along with people.
But Raghavan had a dubious past. One of the police officers present at the scene of Rajiv Gandhi's assassination, he had great difficulty explaining how Dhanu, the human bomb, managed to get past the metal detectors in Sriperumbudur. Raghavan testified under oath that Dhanu was beckoned by Rajiv. This was totally inconsistent with photographic and other evidence. He was one of three policemen indicted by the Verma Commission for security lapses, but managed to go scot-free with no more than a departmental proceeding. He thus had lots to thank the Vajpayee Government in resurrecting his sagging career by appointing him CBI Director and conferring him with a President's Medal.
Curiously, after retirement, Raghavan, Karthikeyan alongwith another CBI Director, Ashwani Kumar, have been associated with educational institutes run by a prominent industrial house. After Raghavan's superannuation, PC Sharma, a 1966-batch IPS officer who dealt with several high-profile cases and played a role in the extradition of underworld don Abu Salem, was made CBI Director and head of the National Bureau of Interpol. During his stint, Sharma, a former Director-General of Police in Sikkim, reportedly helped the Vajpayee Government give a clean chit to top-ranking BJP leaders in the Babri Masjid demolition case. All this goes to prove that not just the Congress but any party in power did not miss an opportunity to misuse the CBI.
As a reward for withdrawing charges against BJP leaders in the Ayodhya case, Sharma was appointed Member of the National Human Rights Commission in 2004 after retirement and then granted a second five-year term in the same office amidst widespread criticism in political and legal circles.
The Appointments Committee of the Cabinet, chaired by Prime Minister Vajpayee, decided to bring in US Mishra as the next CBI chief. Significantly, the cases being investigated by the CBI at this stage included the Dilip Singh Judeo case and the Rs 30,000-crore Telgi stamp paper scam. In the Judeo case, a CBI officer was transferred for not summoning Judeo and recording his statement. Judeo, a minister in the Vajpayee Government, was caught "on tape" accepting bribes from an Australian company for mining rights in Chhattisgarh.
Mishra, whose name was recommended by Sharma, reportedly tried his best to help the BJP, but apparently ran into trouble with a UPA-1 minister when he started probing the disproportionate assets case against Mayawati. Mishra, a 1968-batch Orissa cadre IPS officer, oversaw the investigation of several high-profile cases, including the Telgi stamp paper scam, Judeo bribery case and poetess Madhumita Shukla murder case.
The Manmohan Singh Government waited for Mishra to retire before appointing Vijay Shanker Tiwari, a 1969-batch UP cadre IPS officer, as the new CBI Director and the first to head the agency with more than two years of service in hand. Since 2004, the government remained embroiled in the Telgi stamp paper scam, NREGA corruption, oil for food scam, Madhu Koda case, MHADA flats, 2G scam, Commonwealth Games and Adarsh society scam. Interestingly, all these cases were investigated under four CBI Directors Tiwari, Ashwani Kumar, Amar Pratap Singh and Ranjit Sinha.
Tiwari was succeeded by Ashwani Kumar, a 1973-batch Himachal Pradesh cadre IPS officer, who superseded CBI Special Director ML Sharma, his course mate who was sent back to Himachal Pradesh as DGP. Kumar, who had earlier served in the CBI as Joint Director (Policy), handled the Sohrabuddin case and the Arushi-Hemraj murder case. When he joined, the CBI was facing a lot of criticism for shoddy investigation in the Arushi-Hemraj case. So he announced the formation of a new team to investigate the case. He also started personally monitoring the Sohrabuddin fake encounter case, which led to Gujarat BJP leader Amit Shah's arrest. This big risk warranted a big reward, so he was given a four-month extension before the decks were cleared for him to take over as Governor of Nagaland. He later became Manipur's Governor. This made him the first former CBI Director to be appointed Governor. But now, with the BJP back in power, not only has he had to resign as Governor but has taxmen on his trail.
Kumar was succeeded by Amar Pratap Singh, a 1974-batch IPS officer from the Jharkhand cadre. He had served as Special Director CBI and Additional Director-General BSF and was a recipient of the Indian Police Medal and President's Police Medal. He oversaw several complex and big-ticket corruption cases like the telecom spectrum allocation scam, 2G scam, CWG scam and Bhanwari Devi murder case. He was succeeded by Ranjit Sinha, his batchmate, from the Bihar cadre.
Do we need an agency which cannot even justify the reason why it was created? The answer lies in insulating the CBI from pressure and making it independent.
Kumar and AP Singh today are haunted by the steps they had taken against Amit Shah. Kumar had ordered the arrest of Shah in the Sohrabuddin case while Singh filed a supplementary chargesheet in the Sohrabuddin and Tulsiram Prajapati fake encounter case. Kumar lost the Governor's post, while Singh, who is a member of the UPSC, is under pressure to step down and his links with hawala operator Moin Qureshi have started popping up.
WHEN Ranjit Sinha was named as CBI Director, the BJP and other Opposition parties had opposed his selection. They were proved right when Sinha admitted that he used to share the status report on coal block investigation with the Law Minister and the PMO. Even in the past, Joginder Singh and Sinha were accused of trying to protect Lalu Yadav by submitting a diluted report in court. Patna High Court had passed strictures against them for trying to scuttle the probe into the fodder scam.
As someone aptly said, judge a Prime Minister and his CBI Director not when they are in office, but after they have relinquished charge. Manmohan had begun to realise that something was wrong when he said, "It is sometimes complained that the CBI, which registers a preliminary enquiry (PE), attempts to include in the charge as many persons as it can… Very often, after the probe is over and a regular case (RC) is registered, many out of that original list are found not to have even a remote connection with the case… One can only imagine what mental torture those people would have gone through in the interim period between the registering of the PE and the RC. While you shall be justified in instilling fear in the minds of the corrupt, any harm done to the innocent damages your image."
Political interference has always been the bane of the CBI. But, is it always the CBI that weakens the case? Powerful vested interests create hindrances to weaken the case against them or demolish their adversary's reputation. At times, the government or party in power is not interested in digging its own grave or spoiling relations with its allies. Why do otherwise honest and upright officers bend backwards the moment anyone in authority asks them to do something professionally unethical?
Do we need an agency which cannot even justify the reason why it was created? The answer lies in insulating the CBI from pressure and making it independent. Whether it should be given an independent constitutional status like the CVC, or the post of CBI Director should be made equivalent to a Secretary in the Government of India, or it should be kept under judicial or parliamentary control whatever is needed to make the CBI an independent, apolitical and effective body should be done.