by NEERAJ MAHAJAN
IN Ramayana, Ravana, the King of Lanka, manages to get the boon (gift) of immortality… No human or weapon could harm him. The same 'magical charm' seems to have rubbed off on Jignesh Shah. For whatever reason, each time, someone or something seems likely to harm him; he goes unscathed and gets a new lease of life.
Whosoever coined the phrase, "God helps those, who help themselves", possibly had Shah in mind. Each time, Shah is neck deep in trouble, out of the blue a 'God sent blessing' swings the tide and bails him out.
Peculiarly, even the 13,000 odd investors desperately pray to God every day (after losing their life's savings in the Rs. 5,600 crore FTIL-NSEL scam) to ensure that Shah is not harmed, lest they lose the last and only chance of recovering their money.
Shah got a sigh of relief when the Bombay High Court directed CBI to return his passport which had been in its custody since March 13, 2014. Responding to a criminal revision application filed by Shah, Justice Prakash Dev Naik held that the CBI only had the authority to seize the passport, not to impound it. Only the Passport Authority could impound the passport under Section 10(3) of the Passport Act, Justice Naik clarified in his verdict. This helped Shah get bail on March 22, 2017.
Delivering its verdict, the court described the CBI's move to withhold Shah's passport for over three years as "illegal and contrary to law", and ordered CBI to return the passport. Justice Naik also overruled CBI's plea that the offence was serious in nature and there was a likelihood of Shah absconding, by stating that "if Shah wants to travel abroad, he will have to seek BHC's permission."
In another instance, a division bench of the Bombay High Court, comprising of Justice RM Savant and Justice Revati Mohite Dere, stayed the move to attach the assets of 63 Moons (earlier called Financial Technologies (India) Limited, FTIL) to recover the loss of Rs. 5,600 crore due to nefarious trading of stocks in National Spot Exchange Limited (NSEL), in which Shah was Chairman and was deeply involved in the management.
Appearing on behalf of Shah, former Attorney General of India Mukul Rohatgi submitted that the state government has already attached properties worth Rs. 8,548 crore, and was further trying to attach other properties worth Rs. 2,200 crore against an outstanding amount of Rs. 4,822.53 crore. Dismissing the move for 'excess attachment', the bench opined that the move was 'arbitrary, unreasonable and unjustified'.
IN another case, Justices Shantanu Kemkar and MS Karnik of Bombay High Court directed the Maharashtra government to release Rs. 13 crore from the 'frozen' accounts of '63 Moons', owned by Shah, so that it could to pay salaries to its employees as well as pay for day-to-day expenses. Delivering the judgement, the BHC, directed the Maharashtra government to set up an independent auditor to ensure that the money was spent only for the stated purpose.
Incidentally, the Maharashtra government had asked the Economic Offences Wing of Mumbai police to freeze the accounts of the company after several depositors lodged complaints of fraud against National Spot Exchange Ltd owned by 63 Moons.
63 Moons reportedly moved the high court to "de-freeze" its bank accounts, so that it could pay salaries and meet the out of pocket expenses. The Maharashtra government opposed the plea, stating that the EOW had frozen only four of over 30 operational accounts of the firm.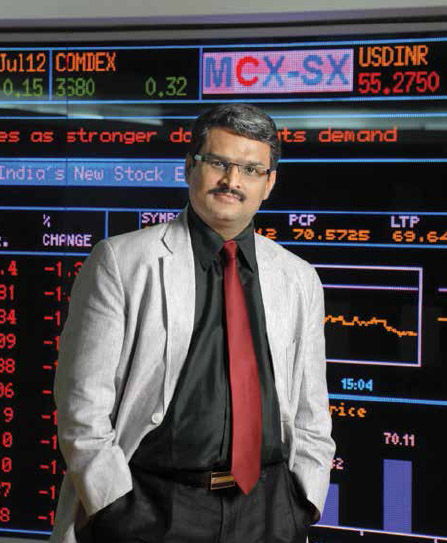 In another instance, the Supreme Court hearing a petition filed by 63 Moons set aside a government order to merge NSEL with 63 Moons Technologies and also concluded that the merger order did not offer any compensation to the shareholders. "The merger order did not satisfy the criteria of 'public interest' cited by the government for its decision," the court ruled.
"No reasonable body of persons properly instructed in law could possibly hold, on the facts of this case, that compulsory amalgamation between FTIL and NSEL would be in public interest," Justice Rohinton Nariman, said in the order. In February 2016, the Ministry of Corporate Affairs (MCA) passed an order proposing the merger of the wholly owned subsidiary with its parent company citing 'public interest' under Section 396 of Companies Act, which gives the government power to merge companies in public interest. This order was upheld by the Bombay high court. "What is important to note is that there is no interest of the general public as opposed to the businesses of the two companies that are referred to," the Supreme Court said in its order.
Meanwhile, the CBI registered a case against Shah led 63 Moons, former chairpersons of FMC and 6 oter dramatis personae for misusing their official position to help Jignesh Shah launch Multi Commodity Exchange (MCX) as a national commodity exchange in record time.
The Beginning
The ball started rolling when two IT professionals in their early 30s with big dreams in their eyes tried to dominate the markets in 1999. Shah a BE in Electronics from Mumbai University, resigned his job at the Bombay Stock Exchange (BSE), to float a company called Financial Technologies (FTIL), with the help of another BSE staffer DewangNeralla. Vaidyalingam Hariharan, Associate Vice-President at the National Stock Exchange, as well as Joseph Massey and Anjani Sinha tagged along.
Born in a middle-class Gujarati Jain family settled in Kalbadevi, Mumbai, Shah got a job at the BSE when he met Neralla, another Deputy Manager. Both of them were sent abroad by BSE to study new technology and explore opportunities for developing softwares for online exchanges. But after returning to India, they decided to start their own company, Financial Technologies India Ltd, in 1995 with a capital of Rs. 5 lakh.
The court described the CBI's move to withhold Shah's passport for over three years as "illegal and contrary to law", and ordered CBI to return the passport. Justice Naik also overruled CBI's plea that the offence was serious in nature and there was a likelihood of Shah absconding
TILL then Shah had no experience in commodity trading. But he went on to dominate the commodity futures trade. In less than a decade, he was controlling all assets—equities, currency, commodities, derivatives, power, precious metals like gold, silver; forex and interest rate futures—traded on exchanges in India. He had become so powerful that many politicians couldn't say no to him and bureaucrats bent backwards to oblige in-lieu of a post-retirement job. He was virtually running a parallel government and was his own lawmaker.
Flashback
A consortium led by Punjab Warehousing Corporation (PWC), National Stock Exchange, Mahindra & Mahindra and ICICI staked claim to set up a National Futures Commodity Exchange in 1999. KC Mishra, was the FMC Chairman at that time.
Mishra gave the permission to set up the exchange. The consortium had all it takes to set up and operate a commodity exchange—NSE's domain knowledge, PWC's warehousing, ICICI's capital, and Mahindra & Mahindra's marketing infrastructure, but couldn't make up their mind to start the operations from Punjab or Mumbai. Two years later, one of the first thing that Dr Kewal Ram did after taking over as FMC Chairman, was to kick the consortium out of the race.
Dr Ram then invited applications from interested parties. Interestingly, the applications of MCX and ICICI (in the commodity exchange business today as MCX and NCDEX) were rejected because both didn't have any experience of managing commodity trading exchanges. Meanwhile, Sharad Pawar took over as the Union Minister for Consumer Affairs on May 22, 2004, and L Mansingh was appointed Secretary, Department of Consumer Affairs. Mansingh ensured that NBOT (Indore), the only existing regional exchange was sidelined, and allegedly made government agencies like NAFED, FCI, Projects and Equipment Corporation (PEC), MMTC and NABARD lend their weight behind MCX's credentials. As a result, MCX was given the go-ahead on February 14, 2003, while its giant-sized competitors—NCDEX (promoted by ICICI, LIC, NABARD, and NSE) and NMCE (supported by Neptune Overseas, CWC and Gujarat State Agricultural Marketing Board)—were kept out of the fray. As a result, MCX grew faster than the overall industry and in no time became the dominant commodity exchange with 86 per cent market share.
The Gameplan
Evidentially, though Multi Commodity Exchange of India (MCX) did not have any experience of running any commodity exchange and did not meet the stipulated criteria, at least four FMC Chairmen—BC Khatua, Dr Kewal Ram, Anand Kumar Bhat and Rajeev Kumar Agarwal—allegedly helped it establish its foothold in the commodity derivative market. As a result, Shah was reportedly able to amass unlimited wealth and powers to bend all rules and swing the stock markets in gold, silver, energy, currency, commodity, derivatives and foreign exchange trade in India. It was reported in media that such was the clout that he could arm-twist arch rivals like NSE, BSE, NCDEX, NMCE, trading institutions, brokerages, banks, as well as commodity and derivative traders using his software. He had enough money, power, opportunity and contacts to make the Indian financial world dance to his tunes.
• Kailash Gupta, who managed to get the permission to start National Multi-Commodity Exchange of India Limited (NMCEIL), the first countrywide electronic commodity exchange for trading in edible oil in 2002, ahead of MCX was put behind bars and remained there for almost one year.
• Both MCX and NCDEX got the permission to start around the same time, but NCDEX's file was allegedly kept pending to give Shah a head-start. NCDEX's file was 'put on hold' till December 15, 2003, one month after the launch of MCX.
The Take-Off
The manner in which the official machinery seemed to push things forward and start the commodity exchange without a proper regulatory mechanism, seems to suggest a vested interest to help Shah exploit the loopholes in the system. Even the fact that Shah managed to go live in nine months, on November 10, 2003, exhibits a favorable tailwind.
In another case, Justices Shantanu Kemkar and MS Karnik of Bombay High Court directed the Maharashtra government to release Rs 13 crore from the 'frozen' accounts of '63 Moons', owned by Shah, so that it could to pay salaries to its employees as well as pay for day-to-day expenses
MCX prospered from the initial push and support without any competition or regulatory hurdles. Within 2-3 years, its turnover skyrocketed 120 times and the total volume of trade rose sharply from Rs. 1.29 lakh crore in 2003-04 to Rs. 27.39 lakh crore in 2006-07. Its daily average volume of trade in December 2006 was Rs. 12,000 crore. Gold, silver and copper recorded the highest volumes of trade in MCX on December 31, 2006, and MCX emerged as the largest commodity futures exchange both in terms of turnover and number of contracts.
As per a preliminary enquiry conducted by the CBI, and EOW, Mumbai, the FMC invited applications for setting up Nationwide Multi Commodity Exchanges (NMCEs) in March 2002. A total of 16 applications were received in response, including one from MCX promoted by FTIL. The MCX application was signed by Shah as Chairman. Anand Kumar Bhatt, who was then Chairman FMC, recommended four applicants for approval by the Ministry vide a letter dated July 18, 2002. These included a consortium led by ICICI, MCX Exchange led by FTIL, National Board of Trade, Indore, and On-line Commodity Exchange (now NMCE), Ahmedabad.
However, ignoring the shortcomings in MCX's proposal, UjwalaTharthare, a Senior Research Assistant (SRA) at the FMC (presently working as AGM, SEBI), noted that MCX's application was complete in all respect. Her note was approved by FMC Chairman, AK Bhatt. But the Ministry of Consumer Affairs granted NMCE status only to Online Commodity Exchange India Ltd. (OCEIL), Ahmedabad and National Board of Trade (NBOT), Indore.
When Shah learnt this he approached Bhatt, who wrote a letter, dated January 27, 2003, to the Ministry of Consumer Affairs, asking them to reconsider MCX's application. Based on this, the Ministry "in-principle" allowed MCXs to establish its Commodities Exchange and complete the formalities befitting the national status within 10 months. Anupam Mishra, Deputy Director, FMC, conveyed this to MCX vide letter dated February 14, 2003. Abusing his official position, Bhatt advised his subordinates not to insist on the need to bring in institutional investors, thus allowing MCX to hold on its equity shares and exercise dominant control over the exchange, thereby acting against the interest of the investors.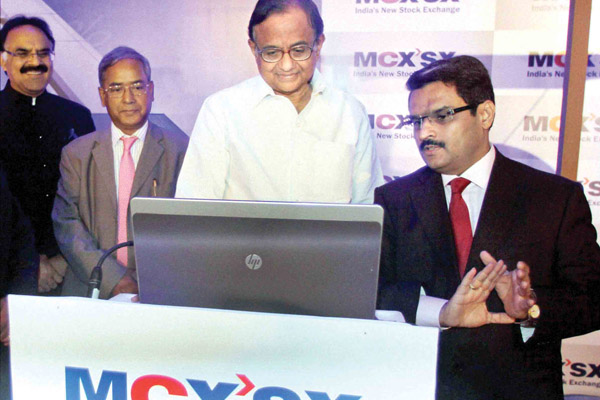 A few months later when Dr Kewal Ram took over as the FMC Chairman, Mishra, in a letter dated September 10, 2003, wrote that MCX had completed all the requirements prescribed in the Press Note and recommended the grant of permanent recognition to MCX as a Nationwide Multi Commodity Exchanges NMCE. The last para of the letter read, "This issues with the approval of Chairman."
ON September 26, 2003, Alice Chacko, Under Secretary, Department of Consumer Affairs, wrote to FMC to grant trading permission to MCX only after it gave an undertaking to set up independent clearing facility and a minimum Trade Guarantee Fund (TGF) of Rs. 2 crore. However, FMC officials went out of the way to put up a note on October 14, 2003, that MCX had agreed to meet the condition and on October 22, 2003, went ahead to grant permission to MCX to start futures trading in gold, silver and castor seeds. As a result, MCX started trading from October 10, 2003, onwards, without raising a TGF of Rs. 2 crore to guarantee settlement of bona-fide transactions.
In 2006, MCX was allowed to set up a new exchange—NSEL—vide a government order without involving the FMC. NSEL made the most of it in the unregulated market till 2012. As a result, when the crisis broke in 2013, the total unsettled trade volume at the exchange was over Rs. 5,600 crore. These facts clearly show how FMC officials extended undue favours to allow MCX to commence operations without fulfilling the eligibility criterion.
Quid Pro Quo
After retirement as Chairman FMC from 2007-2011, BC Khatua, a 1976-batch IAS officer, went on to work with MCX-SX from September 17, 2012, to April 10, 2014. His son, Rohit Khatua, was appointed Vice President, Marketing and Corporate Communications, in MCX-SX at a fixed salary of Rs. 40 lakh per annum (all inclusive) in 2013-14.
Likewise, Paul Joseph, a 1971-batch IES officer and former Director (Stock Exchanges) in the Department of Economic Affairs, Ministry of Finance and Ministry of Corporate Affairs, joined as Principal Adviser in MCX after retiring from Planning Commission as Principal Adviser, equivalent to Secretary, Government of India. It was a clear case of conflict of interest as Joseph, who spent most of his career monitoring the commodity exchanges in the country and investigating fraudulent practices, was now allegedly advising MCX to break the rules.
Issues in Perspective
Looking at the sequence of events in hindsight, the gameplan shifts to the period when Sharad Pawar was holding the dual charge of agriculture and consumer affairs and a 1972-batch Maharashtra cadre IAS officer Yashwant Bhave took over as Secretary, Ministry of Consumer Affairs, in place of Man Singh. It is alleged that on Pawar's instance Joseph, who was nearing retirement, extended this favour to the NSEL.
The manner in which the official machinery seemed to push things forward and start the commodity exchange without a proper regulatory mechanism, seems to suggest a vested interest to help Shah exploit the loopholes in the system
A Ministry of Consumer Affairs notification signed by Paul Joseph, dated June 5, 2007, helped to keep NSEL in a regulatory limbo from June 2007 to February 2012. This created confusion as though 'Stock Exchanges and futures markets' are covered under Section 48 of the Union List, there is no reference about electronic spot exchanges.
THE NSEL violations were first noticed in May 2011, when a sub-committee of RBI and Consumer Affairs Ministry officials learnt about the lack of regulatory measure in the Spot Exchanges. Still nothing happened. Despite the fact that MCA and FMC knew about largescale violations—as early as April 27, 2012—the government kept dilly-dallying for close to two years. The endgame began on July 13, 2013, when the MCA ordered NSEL to settle all existing contracts and not to issue any further contracts. The FMC asked NSEL to stop the practice of deliver-now-pay-later contracts; however when NSEL informed its members to settle all contracts within 11 days on a trade-to-trade basis or on payment against delivery, the forward traders refused to cooperate and the Exchange ran into trouble.
Today Shah may not get along with P Chidambaram but even he cannot deny the fact that Chidambaram inaugurated his MCX-SX as the Finance Minister. It may be recalled that Chidambaram tried to introduce Commodity Transaction Tax (CTT) in 2008, but the Food Processing and Consumer Affairs Ministry put its foot down saying that it would hurt agri markets. As a result, CTT was withdrawn.
Looking at events in perspective, Shah's greatest strength was his ability to recognise talent and hire the best brains. This made him over-confident. He grew faster than expected and started believing that he could get away with anything. This earned him many enemies. Worst of all, the strategy to employ ex-bureaucrats backfired on him. He had many talented people in his team but they were humiliated and sidelined by his 'fairweather friends'. Worst of all, he dug his own grave when he challenged the regulators and took them to court, ill-advised by those around him. Thus he has only himself to blame for damaging his own organisation.