VIVEK Agnihotri was only 11 years old (born on August 25, 1945) when he completed middle school in 1956. His father, Narain Prasad, a civil engineer in the private sector in Kanpur, wanted him to sit for the civil services examination and took him for an IQ test to a private institute to find out his propensity—whether for science, commerce or arts. In those days, a student was supposed to opt for a stream right after Class VIII.
It was partly due to his performance in the IQ test and partly on advice from his youngest maternal uncle, Shriinder Tripathi, that Agnihotri opted for Sanskrit, geography and economics. He left geography and economics after high school and chose logic (it was a subject then), mathematics and Sanskrit because the three were considered good scoring subjects. He topped the Uttar Pradesh Intermediate Examination in 1960.
He subsequently enrolled for BA in DAV College, Kanpur. Here, his uncle persuaded him to opt for philosophy, apart from Sanskrit and English. He stood first in Agra University. Since the civil services examination was conducted only in English, he chose English literature for his masters from Allahabad University.
The political science course in Allahabad University was considered 'tailor-made' for the civil services. Therefore, Agnihotri also did a masters in political science. He was teaching English literature in the university as an ad hoc teacher when he cleared the examination for the elite administrative service, becoming the first civil servant in his family (like his father, his two brothers, Vinay and Vikas, are engineers who passed out from IIT). Agnihotri also got a doctorate in public policy analysis from IIT Delhi later. The 1968-batch IAS officer was allotted the Andhra Pradesh cadre.
"I credit my father for my getting into the IAS. He started working on it from a very young age. My mama (Tripathi) decided the subjects for me," Agnihotri remembers.
His first posting was as Assistant Collector in Hyderabad East. On paper, the city posting was considered very comfortable but in reality it turned out to be a lesson on being 'grounded'. After staying in a state guest house for several months, he rented a one-bedroom accommodation in a multi-storeyed apartment close to his office. Subsequently, he was provided accommodation in a section officer's quarter which was a few notches below his entitlement. He distinctly remembers a couple of humorous incidents from his first posting.
Once, his old, rickety car stopped on Tank Bund in Hyderabad and a cop issued him a challan for stopping in a no-parking zone. "After a couple of months, I got
a summons from the court," he recollects. The matter was sorted out after intervention by the Hyderabad Police Commissioner.
Another interesting situation arose when he was informed by the general administration department of the state that the President of India (then VV Giri) would stop at a station called Ghatkesar for an hour during the course of his train journey from New Delhi to Madras (now Chennai). Since the place was under his jurisdiction, he was asked to make "necessary arrangements".
Agnihotri, along with the tehsildar of his area, decided to serve morning tea and biscuits to the President and his staff. The train halted at the platform at 6 am sharp. But the President did not come out of his coach. Later, the duo learned that the train made the halt because Giri found it inconvenient to do his ablutions in a moving train. Agnihotri shared his tea with the station master and other railway staff.
When Agnihotri was posted as Joint Collector/District Revenue Officer in Hyderabad in the early 1970s, he became a whistleblower against his own District Collector (DC), Superintendent of Police (SP) and other senior officials. It so happened that the District Bar Association approached him for the release of a quintal of levy sugar to host a dinner in honour of the Chief Justice of the Andhra Pradesh High Court. Since one quintal meant the number of guests was going to be more than the permissible limit, he rejected the Bar Association's application, did not attend the dinner and sent his tehsildar to the party to find out whether there was a violation of the law. Consecutively, he forwarded the tehsildar's report to the Director of Civil Supplies, seeking his advice on whether a case should be filed in an appropriate court in a neighbouring state to seek prosecution of the violators.
When Agnihotri was posted as Joint Collector/District Revenue Officer in Hyderabad in the early 1970s, he became a whistleblower against his own District Collector, Superintendent of Police and other senior officials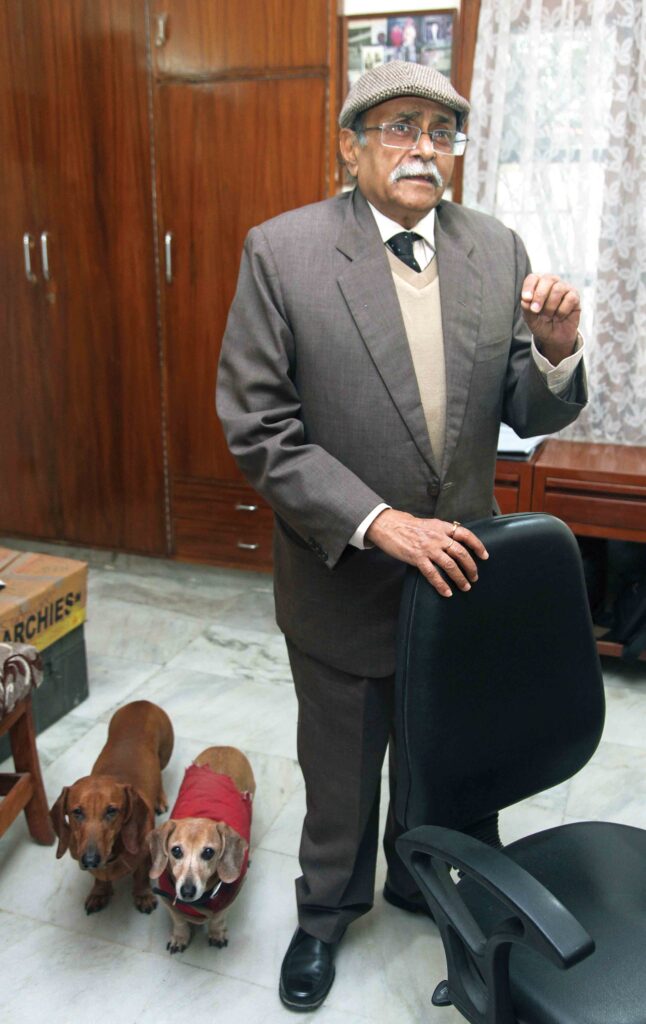 TWO months later, he got a reply from the Director of Civil Supplies. "We have been advised that we will not be able to sustain the prosecution as technically there has been no violation of the Andhra Pradesh Guest Control Order, 1972, even though the spirit of the Order has been violated."
The Director of Civil Supplies further informed him that the matter had been brought to the notice of the Chief Justice of Andhra Pradesh for appropriate action and the displeasure of the government had been conveyed to the District Collector and, through him, to the SP. The reply had a note of appreciation for him. Luckily for him, the DC and the SP were transferred from the district soon afterwards.
During his about two-decade-long career in Andhra Pradesh, Agnihotri served in different capacities in the state and his language skills (Telugu) and surname led to several funny incidents. People often asked him to stick to Urdu in rural pockets.
His surname, Agnihotri, in fact, caused an embarrassing situation for him when he reported for training at the Lal Bahadur Shastri National Academy of Administration (LBSNAA) in Mussoorie. "The moment I entered the room, my roommate started talking to me animatedly in a language that I understood only vaguely. His name, as I had noted from the name slip inserted into a panel on the door of our room, was Abhyankar," he reminisces. Abhyankar told him that Abhyankars and Agnihotris were the top two Brahmin clans of Maharashtra. In Andhra Pradesh, most of invitations extended to him addressed him as 'Agnihotrudu'.
THINGS changed for the better after the huge success of the Hindi film Ek Duje Ke Liye, in the early 1980s—his surname became a little more popular as the movie's heroine, Rati Agnihotri, became a rage in India and outside. During a visit to Russia, he and his bureaucrat colleague, whose first name was 'Rati', were introduced to a group of Russian girls, who immediately started chanting "Rati Agnihotri". Around this time, he met Kamalhaasan at a film awards function. The superstar, he recalls, whispered to him conspiratorially, "I hope you are not related to Rati Agnihotri."
He says the high point of his career was his 11-month stint in Visakhapatnam as District Collector. "It was the most important district after Hyderabad with a lot of defence establishments and a thriving private sector. I must have done something extraordinary to get there," he says.
In between, Agnihotri was Joint Secretary (Panchayati Raj) and had the onerous task of conducting panchayat elections in Andhra Pradesh. "The then state government had to issue nine ordinances to pave the way for local elections and I became known as 'Ordinance Agnihotri'," he recalls.
The pinnacle of his four-decade-long career was his post-retirement appointment as Secretary General, Rajya Sabha, in 2007. He served in the post for five years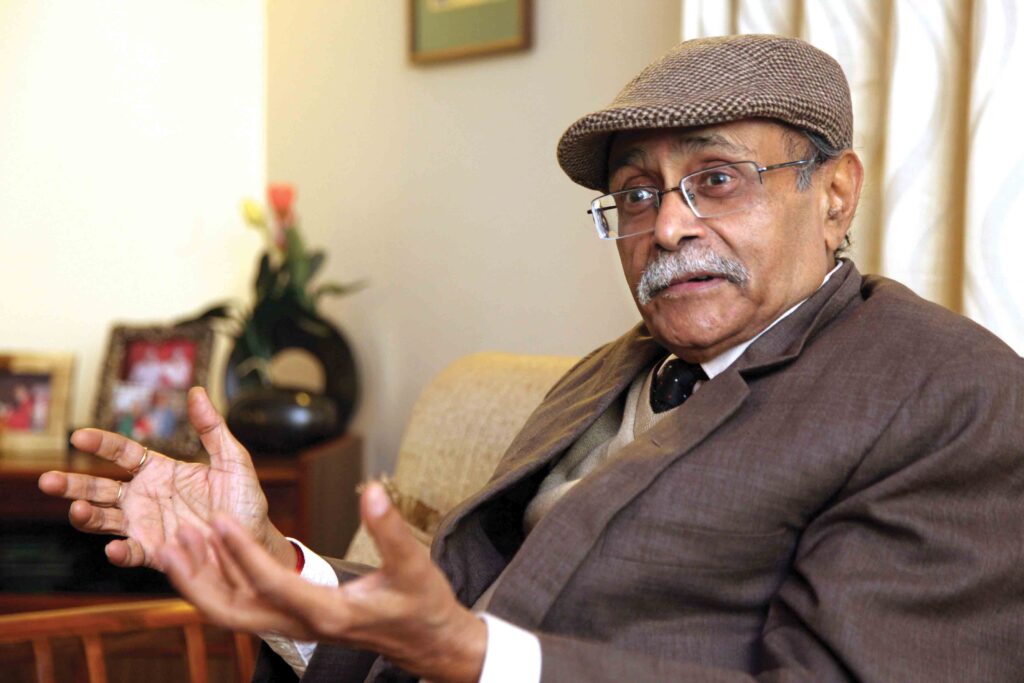 From 1992 to 1998, he was posted as Joint Director in the LBSNAA. During his stint as Development Commissioner (Handlooms) at the Centre, he looked after the setting up of the National Institute of Fashion Technology (NIFT) in collaboration with the Fashion Institute of Technology (FIT), New York. From 1999 to 2002, Agnihotri was Additional Secretary in the Department of Administrative Reforms and Public Grievance under Arun Shourie as minister.
He served as Secretary to the Government of India in the Ministry of Parliamentary Affairs for about two years before retiring on August 2, 2005.
The pinnacle of his four-decade-long career, however, was his post-retirement appointment as Secretary General, Rajya Sabha, in 2007. He served in the post for five years. Earlier, he was also appointed Member, Central Administrative Tribunal (CAT), for two years, from 2006 to 2007.
Agnihotri served in all three organs of the Indian democracy—executive, legislature and judiciary. He comments that MPs are quite different from their raucous selves while dealing with government staff in Parliament. "They are very cooperative and behave nicely. The world, according to William Shakespeare, is after all a stage where scenes get enacted," he says.
The septuagenarian is on the boards of several private organisations and institutions and has written around half-a-dozen books on public administration, parliamentary practices and management. He lives with his teacher wife, Vijay Agnihotri, in the National Capital Region (NCR), while his two sons, Colonel (Retd) Abhishek Agnihotri and Amitesh Agnihotri, engineers in the private sector, live in South Delhi and the US, respectively.
As told to Narendra Kaushik