AN adolescent, whose family was reduced to penury due to the unfortunate partition of India, with a 10th pass certificate and typing skill, landed in a shabby port town. The rag to riches story of this gentleman perfectly matches with that of the town where he landed. A one-street town devoid of all the present attractions and facilities is today's shining modern city Dubai and the adolescent, an office assistant of ITL, is now its co-owner. Yes, he is none other than Ram Buxani, the former chairman of the India club and IndusInd bank.
Ram Buxani was born in a middle-class family of Hyderabad, Sindh, now in Pakistan. Ram was five years old when the partition of the sub-continent took place, forcing millions of Sindhis to leave their home town and look for refuge outside newly created Pakistan. Ram's mother, a young widow of 34 years, with her three sons, two daughters and mother–in-law, was also the one to leave her motherland for leading an uncertain life elsewhere in India.
She, on reaching India, in the absence of her husband, sole bread–earner and decision maker of the family, initially wandered here and there. She then finally took up residence in Baroda and started supporting her family without sufficient resources.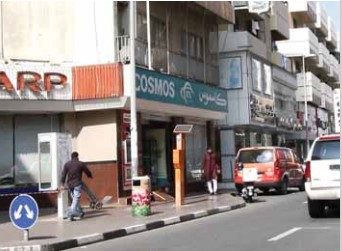 In Baroda, the young Buxani was admitted in the Sindh Hindu High School. But the hidden sense of responsibility towards family made him quit studies to learn typewriting. Thereafter, he soon got a job of a typist. But in his heart he had a wish to seek job in a foreign country.
His elder brothers had already moved out of India and were settled in Hong Kong. They wanted Ram to join them, but no opportunity was coming up for him to make the move to the island.
In midst of all this, he responded to an advertisement for an office-assistant in a Sindhi newspaper placed by ITL, a business associate of KAJ Chotirmall and Company.
After getting through an interview, he obtained the job at a salary of Rs. 125 plus perks and was placed in a small indenting unit of the company located in Dubai.
Like this, a young boy of 18 years with mere typing skill, in 1959, landed on the shores of Dubai with a simple ambition, "My family should live fairly well".
The four-employee unit of ITL which employed Buxani was receiving samples from Japan for showing to the potential customers. But before his entry, the samples were lying unattended in the office.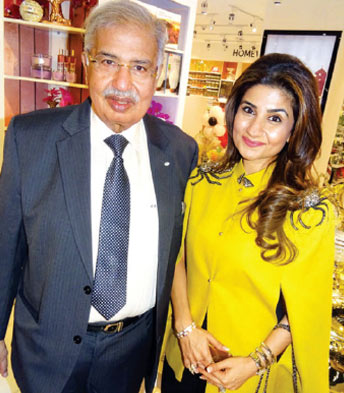 Buxani took notice of these samples and placed them in the market for receiving orders. The business slowly began to grow. Within a period of three years his salary increased to $300 with the proposal from the chairman: "I will either give you an increase in salary or make a profit-sharing arrangement. The choice is yours." Buxani accepted partnership.
He soon started receiving his share of profit from the company. After some time, he became an investor too. Some of the shareholders who needed money sold their shares, which Buxani bought. And, like this, he gradually acquired 50 per cent shares of the company.
He is now the vice-chairman of the company. Besides, he is the director of several companies in Panama, Mauritius and India.
The circumstances forced Buxani to forgo his studies for supplementing his family income, but deep in his heart he had cherished a desire to attain education. This desire he fulfilled later in his age and became the first NRI businessman to obtain doctorate in Business Administration from the prestigious Washington International University.
After JRD Tata and MS Oberoi, he is the world's third renowned entrepreneur and the first renowned NRI to write his autobiography.
'Taking the High Road', his autobiography apart from narrating his own trials and tribulations, also gives a camera–eye description of the growth of today's hi-tech metropolis that is Dubai.
Dr Buxani is the spokesperson of NRIs in the United Arab Emirates and works for the welfare of Overseas Indians, especially those living in the UAE. He has played a key role in the abolition of estate duties and bridging the gap between Indians and the Overseas Indians.
For his contributions he has received many laurels such as 'The Lion of the Year Award' by Lions Club of Dubai, 'Friend of the Year' Award by the Friends of Overseas Sindhis, Bombay, 'Men of Achievements Award 1983', Jhulelal Award, Udyog Ratna Award, Shiromani Award, Bharat Ratna, Hong Kong, to name a few.