IT has been confirmed now that a contaminated operation theatre (OT) at the Barwani district hospital in Madhya Pradesh caused blinding of 40 persons in November last year. Two reports, submitted on January 9 and 10, 2016, have attributed the botched-up operations in an eye camp to infections on the OT table and surgical instruments during marathon cataract surgeries. One test was conducted by the microbiology department of the All-India Institute of Medical Sciences (AIIMS), Bhopal, and the other by a two-member expert panel in a Kolkata laboratory. The panel was appointed by the Union health ministry.
Principal Secretary, Health, Gauri Singh, says the reports detected that the swabs collected from the OT had bacterial infection, which later compounded due to poor post-operative care and became serious viral infection.
"The finding is in stark contrast to the notion held till now that drugs containing fungal infection may have led to blinding," she says.
So far it was assumed that the eye wash or the ringer lactate had fungal infection which caused the loss of eyesight among the patients. As a precaution, the state government had banned the drug firm, along with 18 other drugs, in the wake of the botched eye surgeries.
Around the time reports on Barwani were received, a similar botched-up operation was reported in Sheopur district. Seventeen villagers lodged complaints of blurred vision more than a month after undergoing cataract surgeries at an eye camp in the district. The Sheopur eye camp was held on November 27 last year by the state health department and 70 people were treated for cataract. However, subsequent tests by medical experts confirmed that only two out of 17 patients had blurred vision. In Sheopur too, contamination of operation theatre is being suspected as the cause of the infection.
Forty out of 86 patients, who underwent cataract operations in the Barwani district hospital, developed severe infection in the eye operated upon. The operations were carried out between November 16 and November 24 in an eye camp held at Barwani, 180 km west of Indore. The victims were immediately referred to two prominent hospitals in Indore for treatment. Expert doctors of Madhya Pradesh as well as of the All-India Institute of Medical Sciences (AIIMS), New Delhi, rushed to examine the patients. The doctors were unanimous that, barring 3-4 fortunate patients, all others might never regain their eyesight.
Media reports of these cataract operations came as a chilling reminder that the state's health services need urgent treatment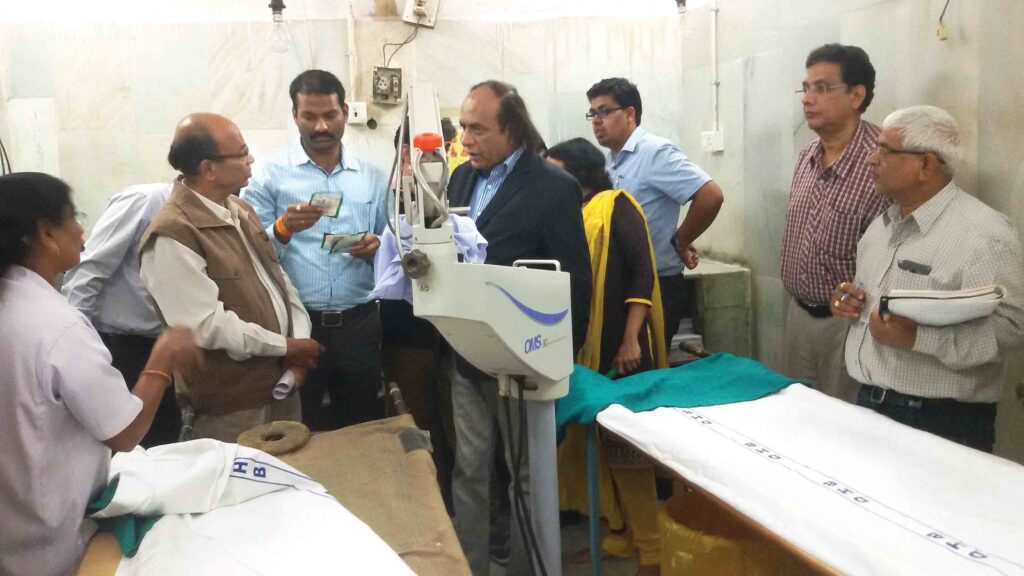 THE tragedy triggered a state-wide uproar. Local newspapers went to town highlighting the appalling condition of the state's government hospitals. The government's failure in learning the right lessons from previous botched-up operations was the main focus of these reports. Three years ago, six patients had developed infections after routine eye operations in Seoni district. In the same year, two patients lost their sight at a camp in Khandwa district. In 2014, four patients were blinded in a camp in Chhindwara district.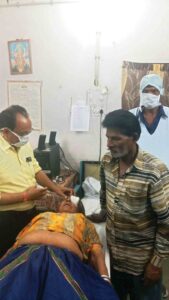 Under pressure due to relentless media reports of pathetic conditions in government hospitals, the Chief Minister felt compelled to order suspension of surgical operations in all government hospitals till their OTs were satisfactorily upgraded. The announcement was in response to media reports that most of the OTs were inoperable for want of proper hygiene and equipment. Another announcement was to ban 19 drugs of 13 pharmaceutical companies.
The most significant announcement of the Chief Minister was to set up a three-member high-powered committee to suggest remedial measures for improving the healthcare system in the state. An Additional Chief Secretary rank officer is heading the panel.
THE state health department's budget has more than doubled over the past four years—from Rs. 2,165 crore in 2011-12 to Rs. 4,805 crore in 2014-15. The state provides healthcare facilities to people through a network of 51 district hospitals, 66 civil hospitals, 334 community health centres, 1,171 primary health centres, 9,192 sub-health centres, 53 special newborn care units, 228 newborn stabilisation units, 1,296 newborn care corners, 316 nutrition rehabilitation centres, 1,412 delivery units and 48,959 gram aarogya kendras.
Will Barwani open Shivraj's eyes?
Even as health services in MP touch a nadir, the Chief Minister is busy hosting investment summits or going abroad

by A SPECIAL CORRESPONDENT
MADHYA Pradesh Chief Minister Shivraj Singh Chouhan was never known to be a thick-skinned politician. He was known to be sensitive and caring for the poor. But not any longer. Having put in 10 years in the high office, the once docile politician, sporting an image of a simpleton from a small town, Chouhan is today a changed man. Make no mistake, he is now as thick-skinned, shrewd and wily a political master as many of his predecessors in this state.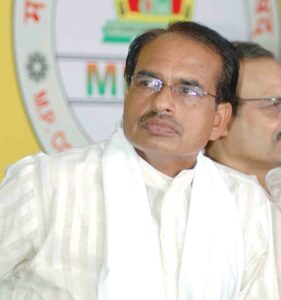 A massive, multi-layered medical and engineering entrance scam (Vyapam) did not have much adverse impact on him. Over 100 freak deaths in Petlawad in Jhabua district following the explosion of gelatine sticks and weeks later the shocking 'Barwani blindings' seem to have left no scar on him politically. Corruption has surpassed all limits. He is smiling all through these shocking incidents!
If we term Vyapam a 'scam' investigated by the CBI and the Petlawad killings an 'accident', the blinding of 40 persons shockingly exposes the pitiable condition of the health department under Dr Narottam Mishra, easily the 'most resourceful minister' and a close aide of the Chief Minister. His rise under Chouhan has been meteoric, to say the least!
In MP, a layman can tell you under what deplorable conditions medical professionals are forced to work in the state. But Chouhan, like his boss Narendra Modi, is always busy hosting big investor summits or going abroad. The state, rather than looking into micro issues of health or education, is always happy blowing its trumpet of agriculture growth which has earned the state the national award for the fourth time for being the top state in agriculture. True, Chouhan worked very hard to turn around the agriculture scenario, but in most other areas corruption rules the roost and people, including BJP workers, are feeling the pinch. But there is no one to listen to them!
The health department is the worst affected by such a state of affairs. The track record of the department has been such that health ministers and the top bureaucracy in the department has been accused of huge corruption. Even the present incumbent, Mishra, was subjected to IT raids and had lost his job a few years ago. His predecessor, Ajay Vishnoi, and Health Director, Rajesh Rajora, were removed from their respective posts and suspended from the IAS. The Principal Health Secretary, Priver Krishna, IAS, left the state in a huff and joined the Government of India.
Chouhan, on his part, played politics. To keep his bête noire, Kailash Vijayvargiya, another very resourceful minister, at bay, he blessed Mishra and made him powerful at the cost of pushing the entire health department into a coma! There are very colourful stories of the minister and his hobbies that often do the rounds in MP, where, unfortunately, a minister's performance has never been the yardstick for promotion or demotion. And thus Mishra continues…
Recently, in January, the cook of the Health Minister was admitted to a government hospital in Bhopal and when the minister went to look him up, the cook requested to be shifted to a private hospital. The Health Minister reportedly obliged. Did one require any other testimony about the health of MP hospitals? What is unfortunate is that honest doctors, who bring to the fore corruption and malpractices or try to improve conditions of dispensaries and hospitals, are suspended under Chouhan's raj. People point out the much-talked about case of Bhopal's Dr P Tripathi, who was put under suspension for bringing to light a scam of spurious medicines.
No wonder then that none of the state's ministers and their relatives has any faith in government-run hospitals. Everyone goes to private hospitals, including Chouhan and his wife, Sadhana. She underwent a major surgery three years ago in Mumbai. Chouhan's personal doctors are from private hospitals. How do the people of MP then have faith in government hospitals and its doctors? Barwani is just one shocking example; many more Barwanis are waiting to happen in MP.
None of the state's ministers and their relatives has faith in government-run hospitals. Everyone goes to private hospitals, including Chouhan and his wife, Sadhana
It is not that Chouhan does not want medical facilities to improve. He went out of his way to help Dr Ajay Goenka set up the Chirayu Medical College and super-speciality Hospital near Bhopal. But the condition of most of the district hospitals in MP is pathetic. There is a telling gap between private and government hospitals.
Rampant corruption, crass nepotism and criminal neglect have botched up the public health scenario, but the CM is busy rolling out the red carpet for global industrialists either by going to Singapore or the US or Japan. People in MP have already started dubbing him 'Chhota Modi', what with his penchant for publicity and foreign jaunts at the cost of solving people's basic problems. Will Barwani open his eyes?
Staffing, however, is woefully inadequate. Against 3,195 sanctioned posts, the state employs only 1,215 medical specialists; only 2,996 medical officers are employed against the 4,833 sanctioned posts. Of these, the majority of officers is unwilling to work in the rural health centres, a problem the Chief Minister himself has underlined at various times.
Unfortunately, not much improvement is visible on the ground even after the government launched many ambitious schemes with great fanfare. One of the reasons is the government's lopsided policy of nurturing hospitals in major cities at the expense of rural health centres. The state government's focus has been on modernising big town hospitals, such as Bhopal's Hamidia and Indore's Maharaja Yashwant Rao hospital. District and lower category hospitals continue to cry for basic facilities.
FOR example, the Barwani district hospital, which witnessed the botched-up eye operations, is a 60-year-old dilapidated building. Its head of ophthalmology department, Dr Radhe Shyam Palod, says he had been writing to the district administration for six years to get the building repaired. District collector Ajay Singh Gangwar admits he was aware of the poor condition of the building but he had no funds for repairs.
The doctors continued operations with corroded equipment in unhygienic conditions. The result was blinding of 40 patients. Most of them were in the age group of 60 to 80 years. Dr Palod, who is credited with 30,000 eye operations, bore the brunt of the government negligence. He was suspended.
The state government's decision to open more medical colleges to make up for an acute shortage of doctors may actually prove counter-productive and result in a drastic fall in education standards, some experts have warned. The BJP government has obtained the go-ahead from the Union health ministry to open seven medical colleges, including five in Shahdol, Vidisha, Ratlam, Khandwa and Datia towns.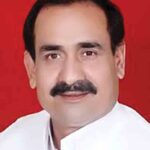 AT present, against 203 sanctioned posts of professors in the state, 87 are vacant while 140 posts of associate professors, out of 358, are not filled. Seventy-two posts of assistant professors are also vacant.
"The existing medical colleges are not in a position to fulfil the norms of the Medical Council of India (MCI) due to lack of faculty and other facilities," says DK Verma, a former superintendent of the Gandhi Medical College Hospital, Bhopal.
Unlike other courses, medical education is complicated with requirement of heavy investments and need for quality human resources. Investments for medical education may not be a problem as there is no dearth of investors or land for colleges to build infrastructure. But, quality human resource is a huge problem because the ghost of the Vyapam scam has been haunting medical education ever since the job-cum-admission racket surfaced in July 2013.The scam, which triggered nationwide outrage, is being probed by the Central Bureau of Investigation.
As is widely known now, the scam is mainly about bogus admissions
in the state's six government medical colleges through rigged pre-medical tests for almost a decade. 'Munnabhais', as the candidates who used fraudulent means to get admission are called, have not only ruined their career but have also put a big question mark on the credibility of medical education in Madhya Pradesh. The medical colleges have already cancelled admissions of over 1,100 students and many of them are in jails. Hundreds of Munnabhais, who could not be identified, are now practising doctors.
The state government's decision to open more medical colleges to make up for an acute shortage of doctors may actually prove counter-productive and result in a drastic fall in education standards, some experts have warned
The six private medical colleges smack of even bigger scandals. The admission process to get into them through the Dental and Medical Admission Test (DMAT) has turned out to be a big scam. Even the Supreme Court has acknowledged that the DMAT is a more opaque admission process than the pre-medical test conducted by the tainted Madhya Pradesh Professional Examination Board or Vyapam, as it is known by its Hindi acronym. It is no secret that in the name of DMAT, private medical and dental college owners charged donations ranging from Rs. 30 lakh to Rs. 1 crore from each candidate for admission.
It is a no-brainer that such candidates, once they get a degree, will like to practise in the cosy environs of city hospitals. Most of them can afford not to join government service as they hail from the affluent class.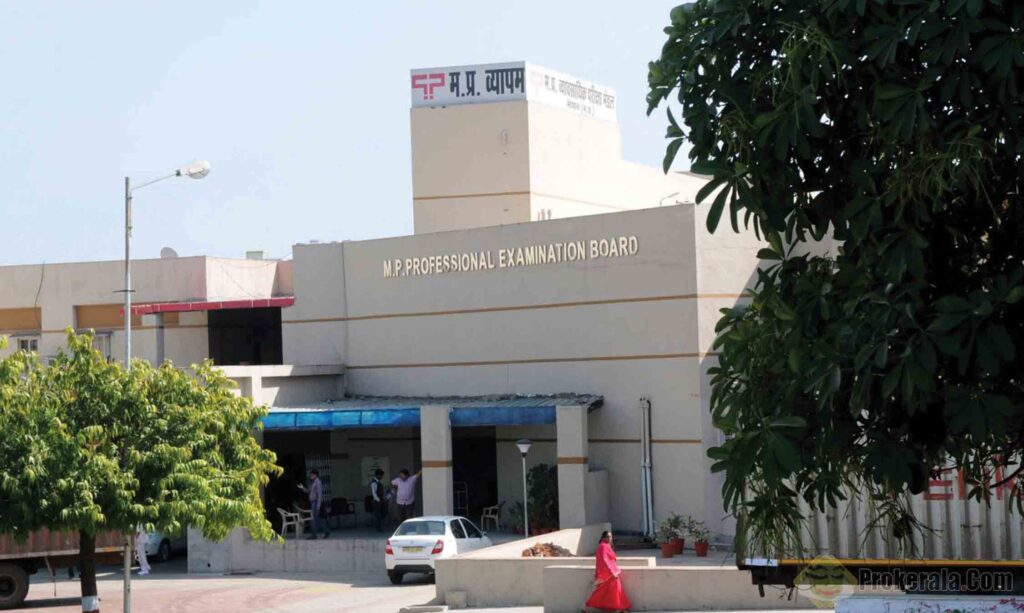 By opening seven more medical colleges, the government runs the risk of adding to the number of doctors who will be as loathe to joining rural health centres as the present crop of medicos is.
THE Barwani botch-up has also brought corruption in drug purchase by the health department into sharp focus. While debating the tragedy in the State Assembly, the opposition accused the Health Minister, Dr Narottam Mishra, of hobnobbing with drug companies. The state government earmarks a considerable amount for drug purchase. For 2015-16, the state government budget for drugs and medicines is Rs. 185 crore. Besides, it has got an additional Rs. 85 crore for drugs under the National Rural Health Mission (NRHM), which is a big source of corruption.
Getting quality human resource is a huge problem because the ghost of the Vyapam scam has been haunting medical education ever since the job-cum-admission racket surfaced in July 2013
Last year, the Madhya Pradesh Grade III Government Employees' Federation had demanded a CBI probe into the medicine scam. The federation alleged that substandard drugs had been purchased by the government from selected companies.
Madhya Pradesh has a dubious history of three health directors being booked for corruption in drug purchases. Lokayukta special establishment police conducted raids at the premises of then Health Director Amar Nath Mittal in November 2012. The operation yielded assets worth Rs. 50 crore. During the raid, Mittal's wife shouted at the Lokayukta sleuths as to why her husband was being singled out.
"Why don't you nab the Health Minister who demands Rs. 1 crore from my husband every month?" she yelled in full public view.
Mittal's predecessors, Dr Ashok Sharma and Dr Yogiraj Sharma, had also been booked by the Lokayukta after income tax raids at their premises yielded assets worth hundreds of crores of rupees. They allegedly amassed ill-gotten money mainly through underhand dealings with drug companies and embezzlement of funds received from the Centre under the NRHM.
Former Health Minister Ajay Vishnoi was booked by the Lokyukta on corruption charges in two cases of drug purchase during his tenure.
An audit of government hospitals conducted by the office of the Accountant General in Gwalior last year found excess payment to the tune of Rs. 1.15 crore, higher than the tender rate, in the purchase of medicines and orthopaedic implants in the Jayarogya group of hospitals, affiliated to the government-owned GR Medical College in Gwalior.