INDIA is a great destination from the tourism perspective. From Kashmir to Kanyakumari and from Somnath to Nagaland, India has everything to offer for the discerning tourist.
Our history is both rich and unique. During the Mauryan period India's influence spanned over many countries of the Indian subcontinent; similarly, the Mughal period at its height included parts of Afghanistan, Balochistan and the Hindu Kush. As a result of our influence across many countries through the ages, we have ancient temples in countries like Indonesia, Cambodia, Sri Lanka, Myanmar, Thailand and the list goes on. Some of the best known and most ancient stupas are found at Sanchi (Madhya Pradesh), which was commissioned in the 3rd century BCE by the great king, Ashoka and at Dhamek in Sarnath, where Buddha after attaining enlightenment, first preached to his five disciples. Similarly, the Taj Mahal built by Mughal emperor Shah Jahan was commissioned in1632 and is one of the most visited sites in the world. The great gardens in Jammu and Kashmir like Shalimar Bagh, built by Jahangir, and Chashma Shahi, built by Shah Jahan, attract millions of tourists annually. The Ajanta and Ellora caves in Maharashtra, where work started in the 2nd century BCE and carried on till many centuries later are world famous and a Unesco World Heritage Site. The ruins of Hampi, the capital of the Vijayanagara empire, that includes 500 ancient monuments and built around 1500 AD is also a Unesco World Heritage Site and has heavy tourist inflow. The Jain temples at Dilwara, built between the 11th and 13th century CE and the Sri Harmandir Sahib completed in 1589 are iconic buildings and have a massive tourist footfall. The list of attractions is endless.
It is an established fact that there is tremendous potential for tourism in our country; it is also true that we have not even scratched the surface in this area as many smaller countries like France (86.9 million tourists), Spain (81.8 million) Italy (58.3 million), Mexico (39.3 million), Turkey (37.6 million), Thailand (35.4 million) and many more. India, according to the Ministry of Tourism had a total of 8.8 million Foreign Tourist Arrivals (FTAs) in 2016. This itself is self-explanatory–that with so much more to offer, we are falling behind many smaller countries. In countries like Thailand, Indonesia and Italy, tourism contributes up to 15-20 per cent of the GDP; in the case of Maldives, this figure goes up to 40 per cent.
Tourism is considered as the biggest multiplier of employment: the travel and tourism sector in India accounted for 8 per cent of the total employment opportunities generated in the country in 2017, providing employment to around 41.6 million people, this number is expected to rise by 2 per cent to 52.3 million jobs by 2028. There are, however, multiple challenges faced by the tourism sector:
Lack of infrastructure: Despite world class sites and monuments, facilities like roads, transportation, hotels, restaurants, ticketing systems, inconsistent mobile and Wi-Fi connectivity and cleanliness lead to a bitter experience. While some places do offer some of them, it is seldom that all are found in one destination.
Lack of skilled manpower: This reduces efficiency and causes delays, leading to frustration and anger.
Absence of customer centric approach: Many a times, this leads to confusion and chaos, the entire process needs to be streamlined and the authorities need to be sensitive and accommodating.
The security of tourists leaves a lot to be desired: This causes tremendous anguish and fear for the tourists.
The government is aiming to achieve an ambitious goal of $100 billion in receipts from foreign tourist arrivals per year within the next five years
When a tourist faces these challenges, pleasant and fond memories are few and far between. The experience is rather bitter and many a times this deters others who were planning a visit. They prefer to give India a miss and move on to another destination altogether. This is a huge loss, as we want the tourist to revisit, owing to the sheer size of our country and given the myriad of destinations and experiences too much to cover in one trip. On the contrary, others, based on the poor experience of some tourists end up going elsewhere, causing loss to the exchequer. After all, tourism is one of the few businesses where you earn in your country and is a great source of income for India.
THE solution lies in creating pockets of excellence in tourism, where there is a total experience of fun, food and relaxation. There is a lot of scope in combining and promoting India's traditions with tourism. Ayurvedic massages, prolific variety of cuisine along with a stellar bouquet of handicrafts that are intrinsic to many of our states can go a long way in creating this desired tourist haven.
A good example of this is the state of Kerala. It has, of late, capitalised on a huge influx of Russian medical tourists, along with an already healthy inflow from other European countries, who come for Ayurvedic treatment for arthritis, rheumatism and psoriasis. The state has also aggressively promoted another traditional system of medicine, Siddha and the world famous Malabar cuisine. These steps have resulted in the tourism industry in the state growing at nearly 13.5 per cent, making tourism a major contributor to the state's economy.
Whether it's the rajma chawal of Punjab, butter chicken of north India, daalbaati of Rajasthan, Chettinad chicken of the south, special Kashmiri mutton, Mysore masala dosa of Karnataka, traditional Gujarati thali, Hyderabadi biryani or small iconic dishes like golgappas, samosas and aloo bondas, each and every state has dishes around which a sustainable tourism hub can be created. I see no reason as to why these cuisines across our country can't be a tourist magnet provided hygiene and the right set of marketing practices are put in place. The experience for the tourist has to be smooth right from getting information about the special food, to getting to the location and coming back in a seamless manner. Therefore, I cannot stress enough on safety, quality roads, uninterrupted connectivity and cleanliness.
India is also blessed to have a wide range of handicraft products. Gujarat is famous for its textiles, pottery and fabrics, Tamil Nadu is known for exquisite silk and cotton saris, Karnataka has unique ivory and sandalwood carvings, Kerala has intricate lace and embroidery work, Jammu and Kashmir is famous for its woollen handicrafts, Odisha is known for its appliqué and metal works, Assam has high quality terracotta work, and there's still more. An intricate tourism policy that connects the tourist directly to these handicrafts is the need of the hour. Just like in cuisine tourism, it needs to be a seamless experience that results in happy memories for the visiting tourist, right from getting informed, to reaching the craftsmen, buying the product and coming back to their hotel.The narration of such an experience is bound to get more people from the tourist's country into India.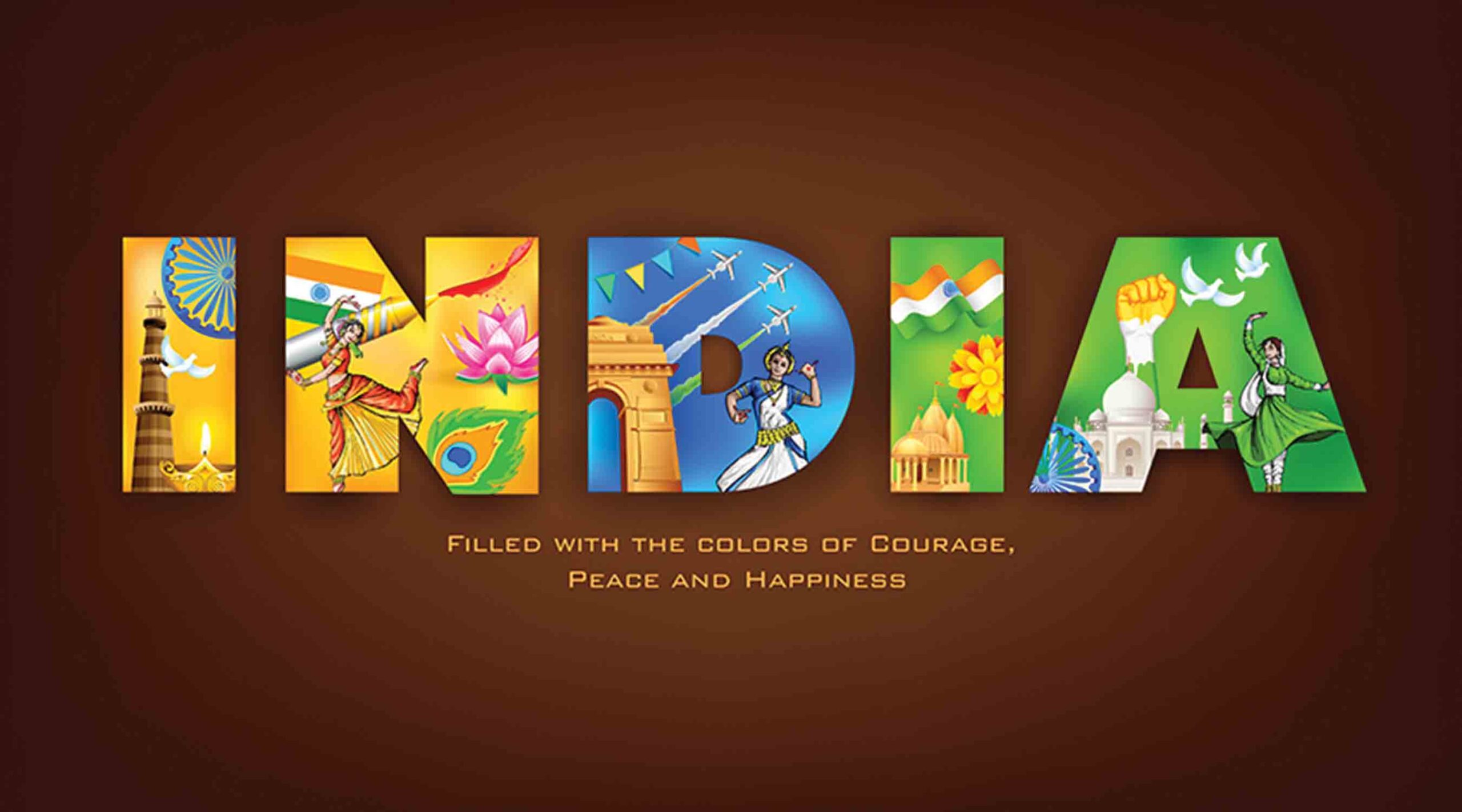 The solution also lies in setting right the archaic laws that hinder the creation of India as a complete destination, thereby creating a unique experience and making our country stand tall among other competing destinations. There needs to be a balance between tradition and modernity and laws need to be evaluated and amended especially for people visiting from across the globe. Many other countries are already providing such value to the tourist when they are on holiday. Tourism has the ability to increase our foreign exchange in a big way if the right set of policies and infrastructure is created in this sector.
Tourism has the ability to increase our foreign exchange in a big way if the right set of policies and infrastructure is created in this sector
HAVING said this, it is noteworthy that the government led by Prime Minister Narendra Modi has focused on this sector on a priority basis. It is working towards achieving 1 per cent share in world's international tourist arrivals by 2020 and 2 per cent by 2025. Under the Budget 2018-19, the Union government has allotted `1,250 crore for integrated development of tourist circuits under Swadesh Darshan and Pilgrimage Rejuvenation and Spiritual Augmentation Drive (PRASAD).
It is also noteworthy that the Uttar Pradesh government has given a whole new dimension to the Kumbh Mela which will be held between January and March 2019. The state government has given the go-ahead for construction of 1,22,000 toilets and has sanctioned `551 lakh for developing basic infrastructure facilities like tents for the visitors. Moreover, no waste will be discharged into the Ganges after December 15 this year. Clearly, creation of superior infrastructure and cleanliness resulting in a better all-round experience are on top of the government's priority list and will go a long way in attracting tourists. The inauguration of India's first Tourism Mart in September 2018 is another welcome step in this sector and the government is aiming to achieve an ambitious goal of $100 billion FTA receipts per year within the next five years.
All these steps are aimed at making tourism a major engine of economic growth for our country. These steps will maximise the potential of this sector, thereby, benefiting generations to follow.
The writer is Sr. Vice President, ITC Ltd. The views expressed here are personal.