AS a student of Economics in the 1950s at the southernmost tip of India, I was fascinated by the 'Idea of India' development with democracy—propounded by the Founding Fathers of the Republic in the midst of deep poverty and brutal violence caused by Partition. As I grew up and gained knowledge on the finer elements of politics and economics, this idea was ingrained in my mind and got lodged in the sub-conscience.
The 'idea of democracy' is that India would have political institutions consisting of self-governing, self-sufficient, agro-industrial, urbo-rural local communities—gram sabha, panchayat samiti and zilla parishad—that would form the base of Vidhan Sabhas and the Lok Sabha. These grassroots based institutions will control and regulate the use of natural resources for the good of the community and the nation.
Built on this foundation, the development idea envisaged independent India as sui generis, a society unlike any other, in a class of its own that would not follow the western pattern of mega industrialisation, urbanisation and individuation. India's would be agro-based people's economy that would chart out a distinct course in economic growth, which would be need-based, human-scale and balanced while conserving nature and livelihoods.
I believed that the country's governance structure, with the Indian Administrative Service as its bulwark, is meant to adhere to, advance and implement this 'Idea of India' at the grassroots and policy levels.
Pursuing 'Development' and 'Democracy' with Chief Minister Bansi Lal
I entered IAS in 1968 (actual batch 1964, due to Army service) and allotted to Haryana cadre. My first posting was Assistant Commissioner (Under Training), Hissar. Few weeks after reporting for duty in mid-1969, colleagues in the 1968 batch—Dhanendra Kumar, Komal Nayyar, LM Mehta, Veena Kohli, TD Jogpal and G Madhavan—got together at Chandigarh to call on Chief Minister Bansi Lal. We were escorted by the affable Sardar Tarlochan Singh, Joint Secretary, Political and Services. The first encounter was short and crisp. Bansi Lal was fresh in his job and we found him a bit shy and hesitant to converse in English. The meeting was over in minutes and the message given by him was brisk and brief: "Please work towards the development of this backward State with sincerity and honesty and I wish you all the best."
Little did I realise that soon I would be confronting Bansi Lal in differing capacities and deal with him on both the ideas—Development and Democracy.
Development
I got a go at the 'development' idea when on December 21, 1972, I was appointed the first DC of the newly created desert district of Bhiwani, the home turf of Bansi Lal. The district was carved out of the adjacent areas of Hissar, Rohtak and Mahendergarh districts. Bansi Lal said this when I met him in Chandigarh before proceeding to assume charge: "Devasahayamji, my Bhiwani district is a semi-arid area. People, belonging to the farming community, are mostly poor and illiterate. Give them development-oriented, good and honest governance so that they can chart their own growth."
His vision of 'development' was robust and rustic: "Farmers are the mainstay of Haryana. Give them good basic infrastructure—water, electricity and roads. Then they will know how to develop themselves."
With this mandate from the Chief Minister and his vision, I saw my chance of putting together a sui generis model of agro-based people's economy at the district level which I had already conceived in my mind. On assuming charge, I first put together a functional district framework and then addressed myself to the task of development. For this, I had to understand the district and its economy in quick time.
With mandate from the Chief Minister and his vision, I saw my chance of putting together a sui generis model of agro based people's economy at the district level which I had already conceived in my mind. On assuming charge, I first put together a functional district framework and then addressed myself to the task of development
THIS was done along with the Chief Minister during the innovative 'Meet the People' mission, commencing within a month of my assuming charge. In a year or so, we visited all the 471 villages in the district. Starting early in the morning every day, on an average 25 to 30 villages were covered. Leap-frogging method was adopted with four teams comprising of Revenue, Police and Public Relations officials making arrangements in each village as they went by. Since advance information was given, large number of villagers assembled for the interaction. These visits were planned and executed meticulously with Anil Razdan, my young Assistant Commissioner (Under Training), playing a stellar role.
We were accompanied by the SP and senior officials of the irrigation, agriculture, animal husbandry and forest departments. Local MP/MLA also joined in. Depending upon the nature of the road, car or jeep was used. Whenever we travelled on a kutcha road in a jeep, either me or Bansi Lal used to drive. By the time we reached the village, the PRO was ready with the demands raised by the villagers. CM would go through it and hand it over to me. The interaction would last for about five minutes and we would move on. By the time we reached the next village, we would have discussed and decided on most of the issues, including irrigation/ drinking water schemes in the arid areas. After returning to Bhiwani, these were compiled and sent to the concerned departments at various levels for compliance and report. Progress was reviewed regularly at the monthly meetings of the District Grievance and Coordination Committee, which I presided.
AS the 'Meet the People' mission was going apace, I started working on the district's development model. Village visits and my discussions with the officials of various departments gave me the impression that the task of development was being carried out in a piecemeal manner. Agriculture and animal husbandry being the mainstay of Bhiwani district, they should be at the core of development. Water being the lifeline in the semi-arid region, irrigation should be the catalyst. So, in the barren, drought-affected district development should integrate irrigation, agriculture, animal husbandry and afforestation.
Once broad approach was chalked out, we did intense brainstorming. Under my overall coordination, senior officials of these departments fanned out in the district, interacted with people, conducted studies and formulated detailed plans. This exercise was guided by experts from Haryana Agriculture University at Hissar. Result was the Master Plan for "Integrated development of Bhiwani District in Agriculture, Irrigation, Afforestation and Dairy farming". With water as the catalyst, this plan was anchored on the command areas of three lift irrigation schemes and the Western Yamuna Canal irrigating the district.
I gave a copy of the firmed-up Master Plan to the CM on the evening of September 30, 1973, when he visited Bhiwani. Overnight he read the entire document and made notes on the margin. Except pointing out some factual errors, he was highly appreciative of the model and asked me to send it to the Agriculture Secretary for processing and release of funds.
Soon thereafter, the initiative was launched with a grand 'rural mela' and various steps were initiated to implement the schemes to the best extent possible. The profoundly illustrated Master Plan document that ran into 229 pages continues to be still relevant in the development of semi-arid regions where agriculture and animal husbandry continues to be the mainstay of the economy.
Democracy
From Bhiwani I moved to Chandigarh as DC-cum-Estate Officer of the Union Territory in July 1974 and continued till late 1977. This posting was facilitated by Bansi Lal himself. I, therefore, was a District Magistrate before, during and after Emergency and had the chance of seeing this 'autocratic saga' from close quarters.
Emergency regime that commenced on June 25-26, 1975 night, extinguished democracy, suspended fundamental rights, fettered freedom of the press and resorted to illegal detention and abuse of citizens. My opportunity to 'defend democracy' came a week later when Jayaprakash Narayan (JP), the die-hard democrat and leader of the massive JP Movement and the 'Enemy No. 1' of the State was shifted to Chandigarh from Delhi. As District Magistrate-cum-Inspector General, Prison of the Union Territory, I was his custodian. During this period, I developed a humane and warm relationship with the architect of 'India's Second Freedom', which sustained after the Emergency and lasted till he passed away in October 1979.
Let us hear the narrative from the distinguished civilian, TN Chaturvedi, former Chief Commissioner of Chandigarh, Union Home Secretary, Comptroller and Auditor General of India, Member of Parliament (Rajya Sabha) and Governor of Karnataka:
"…..In 1975 Devasahayam—a young and dynamic officer—was DC and District Magistrate, Chandigarh. I had known him when he was a probationer at the National Academy at Mussoorie. He came to the Indian Administrative Service from the Indian Army, having developed qualities of leadership.During my stint from 1976-78 as Chief Commissioner of Chandigarh, I found Devasahayam to be a diligent, dedicated, composed, and efficient officer, who upheld the rule of law, and was fair in his dealings with all, however high or low they might be. It fell on the shoulders of this young man to be the jailor of JP…
….Besides his duties as a civil servant Devasahayam did something more…He met JP on an almost daily basis and interacted with him intensely. He treated JP as a man who had inspired millions of Indians to take up the cudgels for their rights. He looked upon him as the living connection with and embodiment of the ideas and ideals that Mahatma Gandhi instilled in those who fought for our freedom. He treated JP with the respect due him…
…..From a low point JP gradually recovered his old self, and in spite of his ill health, determined to right the wrong that has been done to India i.e. defeating Emergency. Devasahayam brings JP to life in all the glory of his integrity, moral fervour, and gift of the fight against all odds. Devasahayam was not just a jailor, but also an interlocutor, and then a tireless facilitator of a rapprochement between JP and Indira Gandhi…"
In the process, I had broken the barriers of civil service and saved JP's life twice. First, in August 1975, when JP decided to go on fast unto death if Emergency was not lifted immediately and had written to the Prime Minister. After near two hours of wordy-duel, I dissuaded JP from taking this extreme step. Distinguished barrister and parliamentarian MR Masani records this in his Book, 'JP: Mission Partly Accomplished' (Macmillan):
"It seems that Mr Devasahayam, who was a competent and patriotic young officer, went and pleaded with JP not to risk his life and give up the idea of his fast. After lot of persuasion, he was able to make JP change his mind. This certainly shows that JP treated him like a friend and that Devasahayam had by his behaviour towards his distinguished prisoner earned his confidence. This incident also shows that not all officials of Government had lost their values and their decent instincts during the Emergency."
In August 1975, when JP decided to go on fast unto death if Emergency was not lifted immediately and had written to the Prime Minister. After near two hours of wordy-duel, I dissuaded JP from taking this extreme step
Next was more poignant—countering an attempt on the life of JP in confinement. Mysteriously, starting early November 1975, his health deteriorated sharply. I had serious suspicion about this conspiracy. My assessment was that 'Delhi Durbar' considered JP as the only person of stature who could challenge the dynasty and remove it from power. More specifically, he was the biggest stumbling block in Sanjay Gandhi's ambition to become India's youngest Prime Minister! And, therefore, JP should be put out. Realising the enormity of the situation, I initiated a 'pincer movement' to pressurise Ministry of Home Affairs and Prime Minister's Office, got JP released and sent him post-haste to Bombay's Jaslok Hospital just in time to save his life. JP lived for four more years, defeated Emergency in the polls held in March 1977 and returned India back to democracy. The rest is history.
JP himself recorded my role in his eloquent letter (03-11-1977) in Hindi to Union Home Minister (Charan Singh) and Haryana Chief Minister (Devi Lal): "Jab mein Chandigarh mein nazarband tha, Shri Devasahayam ne apne kanoone kartavyon aur maryadon ka palan karthe hue mere saath athyanth hi soujanya ka barthav kiya tha. Unke anek krupayen us samay mere upar hue thi jis keleye unka sadha aabari rahoonga. Is vyakthikath prasangh ko agar chod bhi dhen tho mere upar deputy commissioner ke nathe unke sarkari aachar-vichar ka gambir asar muj par hua tha. Vah el kattar deshbakht, drud-prathiksh aur samarpith adhikari hain…."
DURING Emergency Bansi Lal was CM, Haryana and also Defence Minister of India. In my pursuit of democracy agenda and safeguarding JP, there were sharp differences between us because of his loyalty to Sanjay Gandhi who was on the other extreme of the democracy spectrum!
As I moved on, I found the 'Idea of India' withering and the service becoming servile. I fought these to the extent possible and being a 'loner' far away from my homestead I had severe limitations. So, I bowed out well before my time.So be it!
Governance principles with Chief Minister Bhajan Lal
I knew Bhajan Lal from my Hissar days (he was Chairman of Hissar II Block Samiti) and had held several important positions during his tenure as Chief Minister which included State Transport Controller (STC) and Excise & Taxation Commissioner (ETC).
How I became ETC from STC overnight and back again as STC after some time is a story by itself. It was a cold winter night of December 1981, sometime around Christmas. I was in camp at Delhi and on returning to Haryana Bhavan around midnight found the genial Inspector General of Police at the reception looking very worried. I asked him why and he said that his job was at stake because within three weeks two hooch (illicit liquor) tragedies had happened in the State this time resulting in the death of over 40 people. Prime Minister Indira Gandhi had pulled up Chief Minister Bhajan Lal and he in turn had taken it on the hapless Police chief. Since liquor sale and regulation came under the jurisdiction of ETC, I was wondering about the fate of the incumbent!
CONSOLING the IGP I walked up the steps to my room in the second floor. Between the first and second floors I saw a person wrapped in blanket coming down the steps. On close look I saw it was Chief Minister Bhajan Lal. He also recognised me and said "ah, Devasahayamji ayiye. Zaroori baat karna hai." (Devasahayam come, we need to talk urgently). In the CM suit I found him tense, which was unusual for Bhajan Lal. He repeated what IGP told me and asked for a solution. I told him I will think over it and revert back. Since it was urgent he wanted me to meet him at 6 am itself.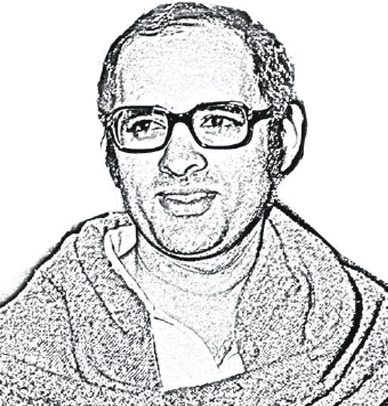 When I went to his suit at the appointed time Bhajan Lal was shaving and looking relaxed. A hot cup of tea was waiting for me. Before I could talk, he said he has found the solution—to appoint me as ETC forthwith! I was taken aback. I have been doing fine as STC—a combination of Haryana Roadways Chief, Transport Commissioner and State Transport Authority—liked the job and was coming on the national scene as an expert and performer. I did not want to shift now and protested. Bhajan Lal overruled my protest and directed me to proceed to Chandigarh immediately and take the orders from the Chief Secretary.
On reaching Chandigarh, I came to know of the jubilation in the camp of Jagannath, MLA from Bhiwani, who was Transport Minister with his coterie claiming that at long last they have succeeded in shunting me out. Actually, Jagannath has been working on it for some time and has been pestering the Chief Minister. Now he got an opportunity to boast. I did not like it, particularly because of the ongoing confrontation between us on corruption, indiscipline and nepotism in the department and Haryana Roadways. So, neither I met the Chief Secretary nor acted upon my transfer orders as ETC. There was suspended animation both in the offices of STC and ETC.
It was over a week when the New Year came. As I was winding up after midnight there was a phone call and it was Bhajan Lal on the other end. As I responded I was put off by what he said: "Devasahayamji aap mera dost hai. Phir be aap mujhe naukari se nikhalna chahte hain? (Devasahayam, you are my friend. Yet, do you want me to lose my job?). Before I could recover he said that due to my not taking over as ETC there was chaos prevailing and Prime Minister has put him on notice. And, he asked me as to why I was doing this. I sought time from him to personally explain and he agreed.
At 11 am sharp I went to his office. We were closeted for about half-an-hour and I explained to him about the tussle going on between me and the Minister, the things he has been boasting about and the tremendous adverse effect this will have on the functioning of the department and Haryana Roadways. Bhajan Lal said he knew most of these and wanted to know as to what was in my mind. I told him bluntly: "Chaudhri saheb, my taking over as ETC in these circumstances will be a great insult to me and the department I am presently heading. I would rather go on long leave." As I left, he looked at me but said nothing.
In the evening news came that Jagannath had been removed from Transport department and given another portfolio. I got the message loud and clear and the very next day took over as ETC. This crucial department, contributing over 75 per cent of State revenue was suffering from triple whammy—corruption, severe loss of revenue and demoralisation among the honest officials. I had to work overtime to rectify these and put the department, its officials and revenue generation back on track. Over weeks this was achieved through stringent administrative measures and motivation to curb corruption and enhance efficiency.
Then I proceeded on the long pending annual leave to my home town with the Additional Commissioner holding charge. In the Assembly election held during this period Bhajan Lal's Indian National Congress got only 36 out of 90 seats with the Chief Minister finding himself in hopeless minority. To survive he had to bring the independent MLAs to his fold.
So, the trademark game of Haryana—Aya Ram Gaya Ram—played out in full measure. One such 'Ram' was a small trader from Jind who was first-time MLA.
This Ram had a group of 5-6 MLAs with him and therefore bargained hard with Bhajan Lal and asked for his pound of flesh. And it turned out to be that of Excise & Taxation Minister which was normally reserved for a senior cabinet member. Bhajan Lal resisted for some time and then had to bow down. I was then on a three-week leave in my home town and the Additional Commissioner was holding charge.
When I returned I came across a strange phenomenon. The new Excise & Taxation Minister had openly announced that he had the mandate of Chief Minister Bhajan Lal to collect `1 crore within a short time. Therefore, he made one statement and issued one order—that Devasahayam did not suit him as ETC and all Excise & Taxation Officers (ETOs) should send the files of major assessment cases to him so that he could 'deal' with them. He was particularly keen on the files from Faridabad, Ambala and Jagadhri-Yamunanagar. In my absence, most of the ETOs complied with the order and were sending him the 'heavy' files for 'settlement and collection'!
FIRST thing I did was to stop the practice forthwith. I also called on the Chief Minister and told him that the Minister did not suit me either!
In the next couple of days, I received the feedback that except one ETO in Faridabad, all others had stopped sending the files to the Minister. I called the Deputy ETC, Faridabad and directed her to seek compliance from the ETO. She reported back saying that she has failed and the ETO was defiant. So, I transferred him to a far-off place. He approached the Minister and got it cancelled. I placed him under suspension. He got it stayed by the government and started celebrating.
When I returned I came across a strange phenomenon. The new Excise & Taxation Minister had openly announced that he had the mandate of Chief Minister Bhajan Lal to collect Rs. 1 crore within a short time. Therefore, he made one statement and issued one order—that Devasahayam did not suit him as ETC
The very credibility of the office of ETC was at stake and something drastic needed to be done. Reading the related laws carefully, I realised that all the ETOs are exercising the delegated powers of the ETC. I obtained legal opinion to the effect that the authority that has delegated powers to a subordinate official can also withdraw the same. I immediately issued a speaking order withdrawing powers from this particularly ETO and sent it post-haste to Faridabad directing the DETC to immediately serve on him. She was only too glad and within minutes all the files and furniture were removed from his office except one chair. Even the attendant was withdrawn. Having been stripped of everything, the ETO became a butt of ridicule in his office.
Minister could do nothing unless the Act itself was amended. So, the next morning, the ETO reported to me with a pathetic face profusely apologising and seeking my permission to comply with one of my earlier orders—transfer or suspension. Having achieved the purpose, I did not want to rub it in and restored his powers directing him to report at the place where he was transferred. He complied instantly and the matter came to a close.
Having lost face, the Minister made my transfer a prestige issue and started conspiring to overthrow Bhajan Lal by mobilising MLAs and even some ministers against him if this was not done. When I came to know this, I met the Chief Minister and sought a transfer. So, having safeguarded the official norms and discipline I moved out from ETC to the post of STC for a second term!
The writer is a former Army and IAS officer