THE debate is on: should civil servants looking to join politics soon after retirement or quitting service be allowed to do so without any cooling-off period? The government reportedly turned down the Election Commission (EC) suggestion for a 'cooling-off' period. The Department of Personnel and Training (DoPT) was reportedly of the view that barring ex-bureaucrats from joining politics immediately upon exit from service may violate the Right to Equality enshrined in Article 14 of the Constitution.
However, the EC has put the ball back in the government's court on the plea that IAS, IPS and All-India Services officers who have just retired or resigned should be kept away from 'electoral politics' for two years after leaving service. This is to prevent bureaucrats with political ambition from favouring a particular political party in their final years of service.
Another big question is whether politicians and bureaucrats have similar temperaments, or whether being good in one profession automatically guarantees success in the other. Also, would the mere fact that someone retired as a Secretary from the Government of India be reason enough for a party's rank and file to step aside and give the bureaucrat the right of way? How many young leaders in the party, who have spent 5-10 years waiting for the opportunity, would want a 60-year-old to by-pass them and start dictating terms. Moreover, how many former bureaucrats have really made a big and lasting impact in politics? For such bureaucrats, it takes more than 8-10 years after joining politics to rise through the chain of command and take some position of power. By that time, many of them are too old or they retire from active politics on health grounds. For people who have been used to ruling India right from the day they joined, what good would they do by being fringe players on the political sidelines? These are a few questions begging for answers.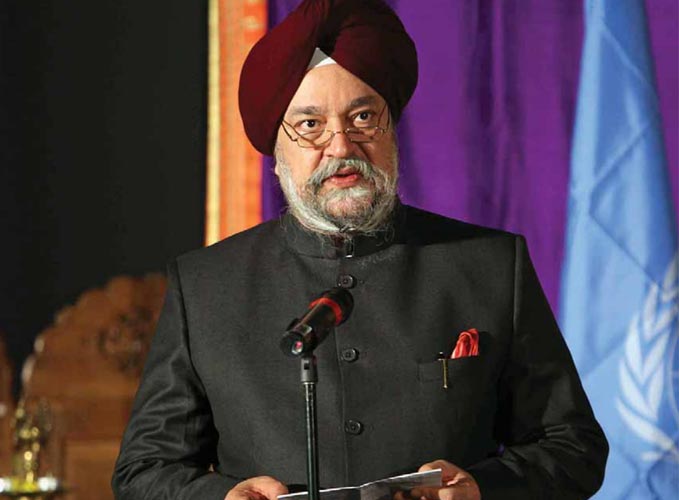 One of the most plausible reasons for this trend is that, though old, most retiring government servants are used to putting in 10-12 hours of work a day. The fact that they get pensions and are financially stable, leaves them with much less worries. There are, of course, those who join politics on being invited by a political leader. Another category is of those who wish to get important posts.
Traditionally, bureaucracy and politics are like two banks of the same river—they rarely meet. Though usually the relations between them are civil and cordial, there are occasions when the truce is broken—when one of them transcends into another person's domain. For instance, former Union Minister KalpnathRai reportedly said: "Bureaucrats are just like servants…chaprassis, who bring water when you tell them to. They should not be allowed to act on their own."
Likewise, former Punjab Chief Minister Pratap Singh Kairon was so famous for his short temper that not many bureaucrats dared to cross his path. Things came to a pass when his Chief Secretary stood up and told him: "Sir, you are elected, I am selected."
THE list of bureaucrats-turned- politicians includes names like PC Alexander, Yashwant Sinha, K Natwar Singh, Meira Kumar, Pawan K Varma, Ajit Jogi, KJ Alphons, and Arvind Kejriwal. It is well known that mass appeal needs a strong ideological focus and the power to convince and lead others. Such a virtue cannot be taught at an academy and cannot be attained by passing certain exams. In other words, an IAS officer may or may not be a good leader but a politician definitely is. Hence, clearing the IAS cannot be a prerequisite to becoming a politician.
IN the 2014 election, former petroleum secretary RS Pandey, former home secretary RK Singh, former Mumbai police commissioner Satya Pal Singh and former IAS officer KP Ramaiah are contesting.
If the current mood is any indication, the Congress' popularity is on the wane and the BJP is the favourite among bureaucrats and army officers. It started when RK Singh joined the BJP. RS Pandey followed. Soon Satyapal Singh too joined the BJP. It did not surprise many when India's former permanent representative to the United Nations Hardeep Puri and Maharashtra IPS officer RK Jain joined the BJP. But what raised eyebrows was when former RAW chief Sanjiv Tripathi announced his decision to join the BJP. Adding to the list was retired IAS Bhagirath Prasad who switched to the BJP even after getting a Congress ticket for the Lok Sabha polls.
Another strange combination is the case of Punjab-cadre IPS officer Arun Oraon who wants to contest from Lohardaga seat on a BJP ticket against his brother-in-law Rameshwar Oraon, a former IPS officer, now in the Congress.
Another retired IAS officer, PL Punia, who served as principal secretary to both Mulayam and Mayawati in Uttar Pradesh, is contesting on a Congress ticket from Barabanki, a reserved seat.
If the current mood is any indication, the popularity of the Congress party is on the wane and the BJP is the favourite among bureaucrats and army officers
Down south, the emotive Telangana issue is the reason why Principal Secretary, Rural Development K Raju, who till yesterday was responsible for implementing MGNREGS, joined the Congress. The Telangana Rashtra Samithi (TRS), on its part, has a way of attracting retired bureaucrats to its fold, including many who do not belong to the Telangana belt. Prominent among such people are IAS officer AK Goel from Haryana, who during his postings as Sub-Collector and Collector for 15 years experienced the backwardness of Telangana district. Goel reportedly says that Telangana is like Haryana, which was carved out of Punjab. Each of them has a different reason. For instance, KV Ramanachari, who took part in the 1969 Telangana movement during his student days, has now joined the TRS to rebuild Telangana.
At the other end of the spectrum, retired IAS officer Lakshminarayana, who joined the Telugu Desam, feels that only a regional party like the TDP can build a strong Telangana. Even diplomat Devyani Khobragade's father, Uttam Khobragade, wants to contest the Lok Sabha polls.
There are also some interesting personalities. Born in a traditional weaver family in Bikaner, where hardly any student goes to school, Arjun Ram Meghwal went on to become an IAS officer and then a Member of Parliament. After clearing the written examination, he was shocked to know that he had failed in the interview for the Rajasthan Administrative Services. But he did not give up. He got through in the second attempt and was promoted to the Indian Administrative Services. He worked as District Collector of Churu district. He took the final leap in 2009, when the Bharatiya Janata Party offered him a Lok Sabha ticket from Bikaner region.
Another such candidate is a mother of two, PriyadarshiniIyer, who could well enter the record books as the most highly-educated candidate in the electoral battle. Her qualifications include MBBS, degree in forensic science from Canada, LLB, LLM, PG diploma in medical laws and ethics (PGDMLE) from the National School of Law, PG diploma in forensic science and criminology (PGFCR) and PhD in International Law on Counter-Terrorism from the London School of Law. On passing the civil services exam, she was allotted the West Bengal cadre but soon quit to turn to law. She now wants to join politics. She is contesting on a JD (U) ticket.
Then there is Jayaprakash Narayan, who joined the IAS in 1980. He was an all-India topper [Rank 2]. He resigned from the IAS in 1996 so that he could work on a grassroots movement for good governance. Narayan is the founder member of Foundation for Democratic Reforms (FDR), one of India's leading think-tanks and research-resource centres for formulating and promoting fundamental reforms in political, electoral and governance spheres and in critical areas of state policy. Narayan started the LokSatta Movement in 1996 to educate the citizens of India about voting, rights and government.
One has to only look back to know that civil service officers too have to prove their mettle in the political arena. For instance, even though PM Rajiv Gandhi himself made AjitJogi resign from the IAS, Jogi had to wait 14 years to become the Chief Minister of Chhattisgarh. Yashwant Sinha took six years to become Finance Minister in Chandrashekhar's cabinet. Likewise, Meira Kumar, who quit the Indian Foreign Service (IFS) and got elected from Bijnor in UP, took over two decades to get her first ministerial post in 2004. Similarly, Mani Shankar Aiyar from the IFS became the Union Minister for Panchayati Raj in 2004, 15 years after entering politics.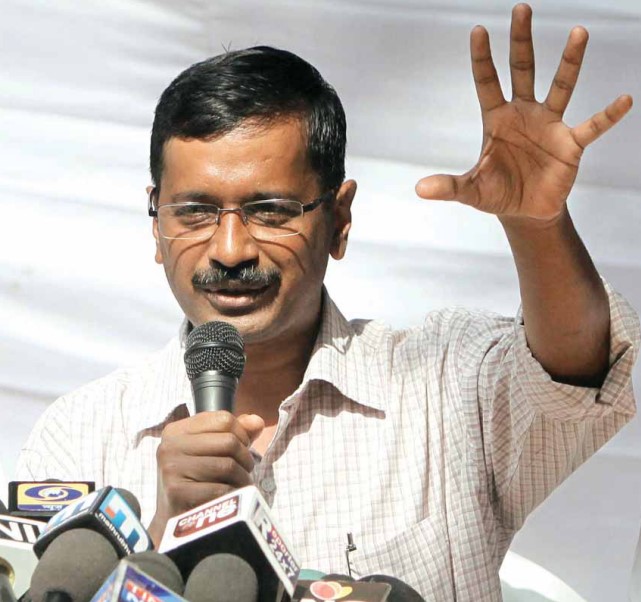 IN Jharkhand, which has witnessed nine governments in 13 years, retired IAS officer Mukhtiar Singh has joined the BJP. Likewise, former Additional Director General of Police and Indian cricket team manager Amitabh Choudhary has decided to seek voluntary retirement and contest from Ranchi.
Ironically, the sitting MP, Ajoy Kumar, is also a former IPS officer. Former IAS officer Mukhtiyar Singh has formally joined the BJP. A native of Sonepat in Haryana, he joined the Bihar cadre in 1974.
Like this, many former IAS, IFS and Group-1 officers and their wives, are contesting elections. In Andhra Pradesh, Ramaiah holds the key to win the support of the Extremely Backward Class (EBC) and Mahadalits. In Karnataka, retired DGP Shankar Bidari has floated his own political outfit, Lok Shakti. Similarly, retired IPS officers KC Ramamurthy is keen on contesting from Bangalore North on a Congress ticket while Kempaiah is seeking a ticket from Koppala in Central Karnataka. Retired IPS officer Narayana Gowda and retired Karnataka cadre officer Abdul Azim are competing for the Janata Dal (Secular) ticket for the Bengaluru Central seat.
Retired IAS officer K Siddaiah wants to contest as a JD (S) candidate from Kolar (reserved) constituency. Similarly, KC Ramamurthy, the first IAS officer in Karnataka to clear the civil services examination in the Kannada language, is interested in contesting from Chamarajanagara as a Congress candidate.