Pradhan Mantri Jan Dhan Yojana
The Pradhan Mantri Jan Dhan Yojana (PMJDY) is the National Mission for Financial Inclusion to ensure access to financial services, like bank savings and deposit accounts, remittances, credit, insurance, pension, in an affordable manner. This financial inclusion campaign was announced by Prime Minister Narendra Modi in his first Independence Day speech of August 15, 2014. The scheme was launched soon after, on August 28, 2014. On the day of the scheme's inauguration, 1.5 crore bank accounts were opened. The Guinness World Records recognises this achievement as the largest opening of bank accounts ever made in a single week anywhere in the world ever. The Guinness World Records Certificate declares: "The most bank accounts opened in one week as a part of financial inclusion campaign is 18,096,130 and was achieved by banks in India from 23 to 29 August, 2014".
Swachh Bharat (Gramin)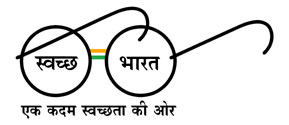 Swachh Bharat Mission is a national campaign for total sanitation by the Government of India. On October 2, 2014, Prime Minister Narendra Modi launched the mission, which aims at eradicating open defecation by 2019. Its goal fulfills the dream of the Father of our Nation, Mahatma Gandhi, of making our country clean. Under the Swachh Bharat Mission (Gramin) scheme, the government aims to achieve an Open Defecation Free (ODF) India by the 150th anniversary of Mahatma Gandhi, by facilitating construction of 12 crore toilets in rural India.
Swachh Vidyalaya

Swachh Vidyalaya is an initiative of the Ministry of Human Resource Development, Government of India, to ensure a functional toilet in every school by August 15, 2015. Public sector units under 25 ministries pledged Rs 400 crore for the campaign and private and public sector companies were encouraged to build toilet blocks in schools. A key feature of the campaign was to ensure that every school in India has a set of functioning and well-maintained water, sanitation and hygiene (WASH) facilities. WASH in schools is a potent combination of technical and human development components necessary to produce a healthy school environment, so as to develop and support appropriate health and hygiene behaviour among children. The technical components include drinking water, hand-wash, toilet and soap facilities in the school compound for use by children and teachers. The human development components are the activities that promote conditions within the school and the practices of children that help to observe clean habits and prevent water, hygiene and sanitation related diseases.
Soil Health Card Scheme
The Soil Health Card Scheme was launched by the Government of India in February 2015. Under the Scheme, Soil Health Cards (SHCs) are issued to farmers. The cards have crop-wise recommendations of nutrients and fertilisers required for the individual farms to help farmers improve productivity through judicious use of inputs. Soil samples are being tested in various labs across the country. Thereafter, experts are analysing the strengths and weaknesses, including micro-nutrient deficiencies of the soil, and are suggesting measures for judicious fertiliser usage. The results too are displayed on the cards. It is expected that 14 crore farmers would be issued SHCs.